The BlackBerry Key2 isn't the future of smartphones. Instead, it's a throwback to physical keyboards on phones in a world dominated by the all-screen iPhone X and Samsung Galaxy S9.
It bucks the bezel-less display trend and on-screen, make-believe keyboards in favor of 35 real keys, offering starved 'Crackberry' addicts something tactical to exercise their thumbs against.
Durability is another BlackBerry hallmark that returns in the age of delicate, all-glass smartphones. This strengthened aluminum handset with a leather-like soft-touch grip on back is ready for your day, no matter what business you're in.
It's certainly an improvement over last year's BlackBerry KeyOne that we found likable, but gave some users troubling reliability issues. Key2 feels sturdier and survived our stress tests.
Update: BlackBerry Key2 is now available in the US and UK. It's on sale through Amazon and Best Buy in the US. We've updated our review to note pricing and carrier compatibility on both regions.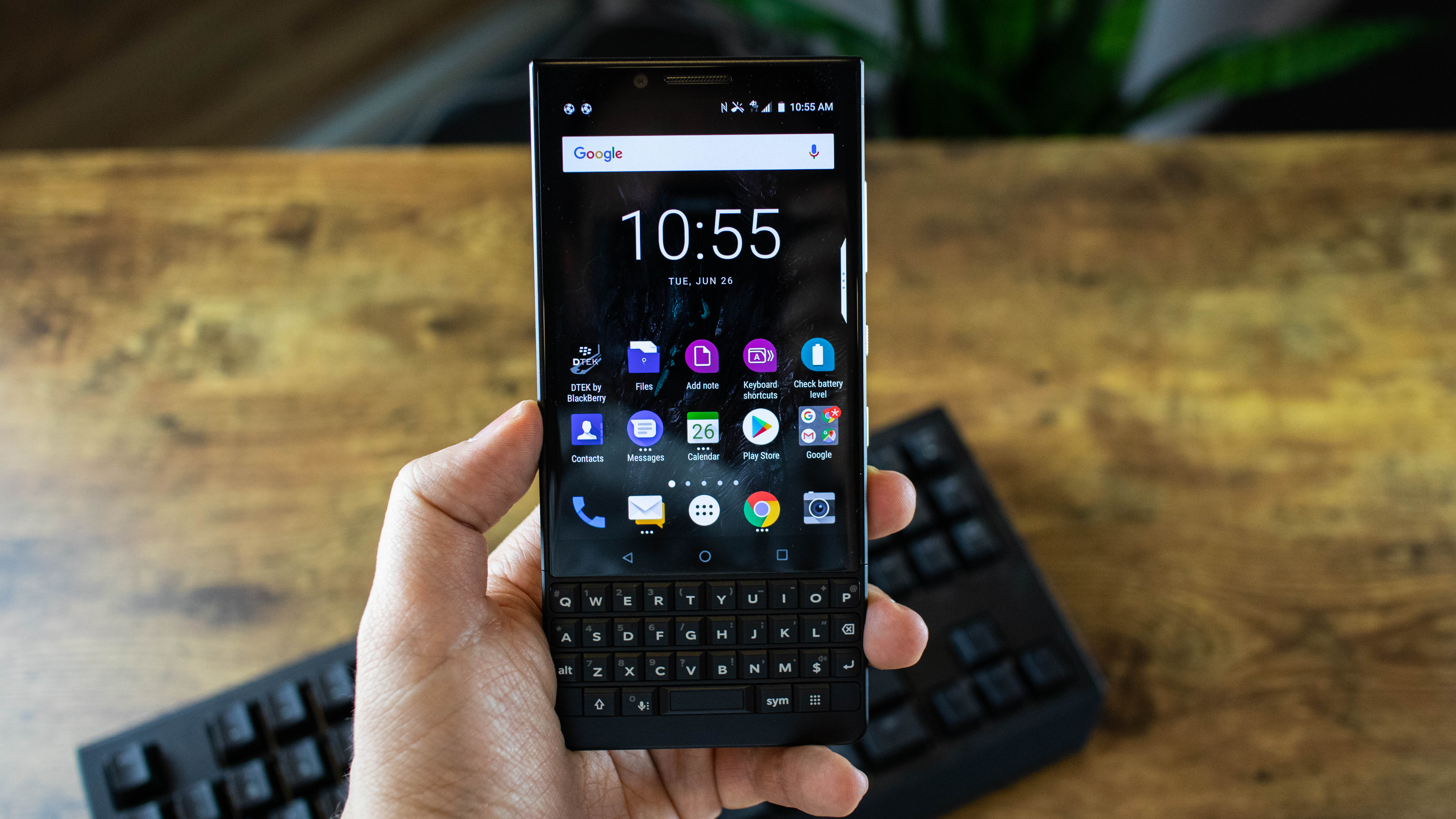 You're also upgrading to a faster performing chipset (but nowhere near the fastest in the world) and a higher-quality dual-lens camera (though not flawless, as you'll see) on a phone that runs Android 8.1 Oreo and BlackBerry's smart security and all-encompassing messaging software.
But it all comes back to the physical keys. They're 20% larger than last year and there's an all-new Speed Key to trigger 52 customizable actions from any menu. It's smartphone productivity at its finest.
BlackBerry Key2 is a standout phone at a time when we're seeing a lot of notch-led sameness. It does everything differently. Some of it we like. But it does weird things, too, which had us not-so-enthusiastically saying, 'Ugh, it does everything differently'. Same words, different tone. New camera tricks, video playback, and millennial-loved apps like Instagram aren't primed for BlackBerry and its misshapen screen with a 3:2 aspect ratio.
You're going to love the keys on this phone if you can get used to typing on a real keyboard again. You're going to hate this phone if you can't adapt (or, if you're old enough, revert back) to an old-school smartphone keyboard. 
Our advice: take your 14-day return policy (or whatever trial your country affords you) seriously on this one. It's a solid reinvention of a BlackBerry if that's what you're looking for in the Android era, and completely different if you're looking to stand out. But it's not the future for most people.
Price and release date
BlackBerry Key2 launched on June 29, so it's now available to pre-order in the US and UK, courtesy of TCL, the Chinese smartphone company now behind the BlackBerry brand.
Won't work with Verizon or Sprint in the US
In the US, it costs $649 unlocked at Amazon and Best Buy, and supports GSM carriers like AT&T and T-Mobile. We tried a Verizon SIM card and couldn't get data, so you're out of luck if you're on a CDMA carrier like Verizon or Sprint. TCL may sell a CDMA version in the future, but last year, that version of the handset came at a later date. TCL won't tell us for sure, but we suppose the same is true here.
In the UK, the Key2 costs £579 and is carrier-unlocked at Unlocked Mobiles, BuyItDirect, Mobile Phones Direct, and Clove Technologies. BlackBerry also made the phone available two days early, on June 27, at Selfridges Manchester, Birmingham and Oxford Street London stores.
The business-focused BlackBerry Key2 price is closer to Wall Street than Main Street this time around. Last year, we were paying  $549 (£499, AU$729). But the increase – 16% in the UK and 18% in the US – is still cheaper than the iPhone X, Samsung Galaxy S9, and even the 'more affordable' iPhone 8. You're going to have to look to the iPhone 7 to find something on BlackBerry Key2's price level.
Keyboard
The BlackBerry Key2 boasts that old-school thing that so many phone manufacturers have done away with – and we aren't talking about the 3.5mm headphone jack, although it has that, too.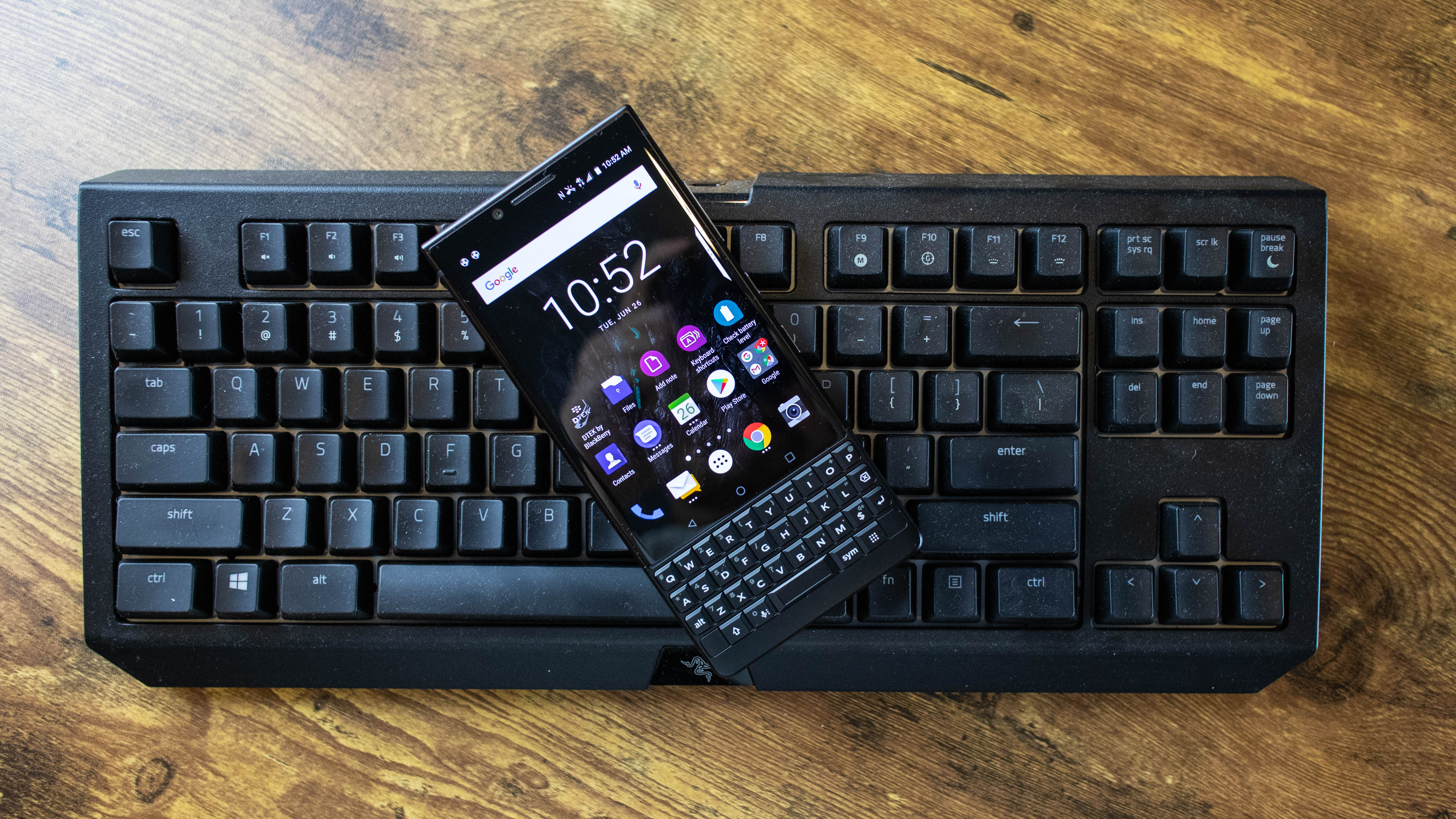 It's the 35 chiclet-style keys on the lower-third of the Key2 that make it an easy recommendation to anyone who misses the tactile feedback of a real smartphone keyboard. We can report that the keys for one-and-only flagship phone launching with a keyboard in 2018 has been refined, too.
Key height is now 20% larger than the KeyOne, taking over the needless bumpy frets between rows. Compared to an on-screen keyboard, we were slower, but more accurate when taking to the keys and feeling out words. Our out-of-shape thumbs felt the burn, as much as our brain liked the responsiveness of the keys.
What helped make up for our initially slower typing speed and cramped thumbs are the various shortcuts. First, the 52 programmable shortcuts return, this time with a dedicated Speed Key.
The Speed Key is the first new key on a BlackBerry in over a decade, and it lets you assign and launch any shortcut with a quick press of the Speed Key + a letter. There are 26 letters, and long and short combinations double that number to 52. For us, Speed Key + a short press of the I key opened up Instagram. There's no need to revert back to the homepage to navigate to the app we use everyday (okay, hourly).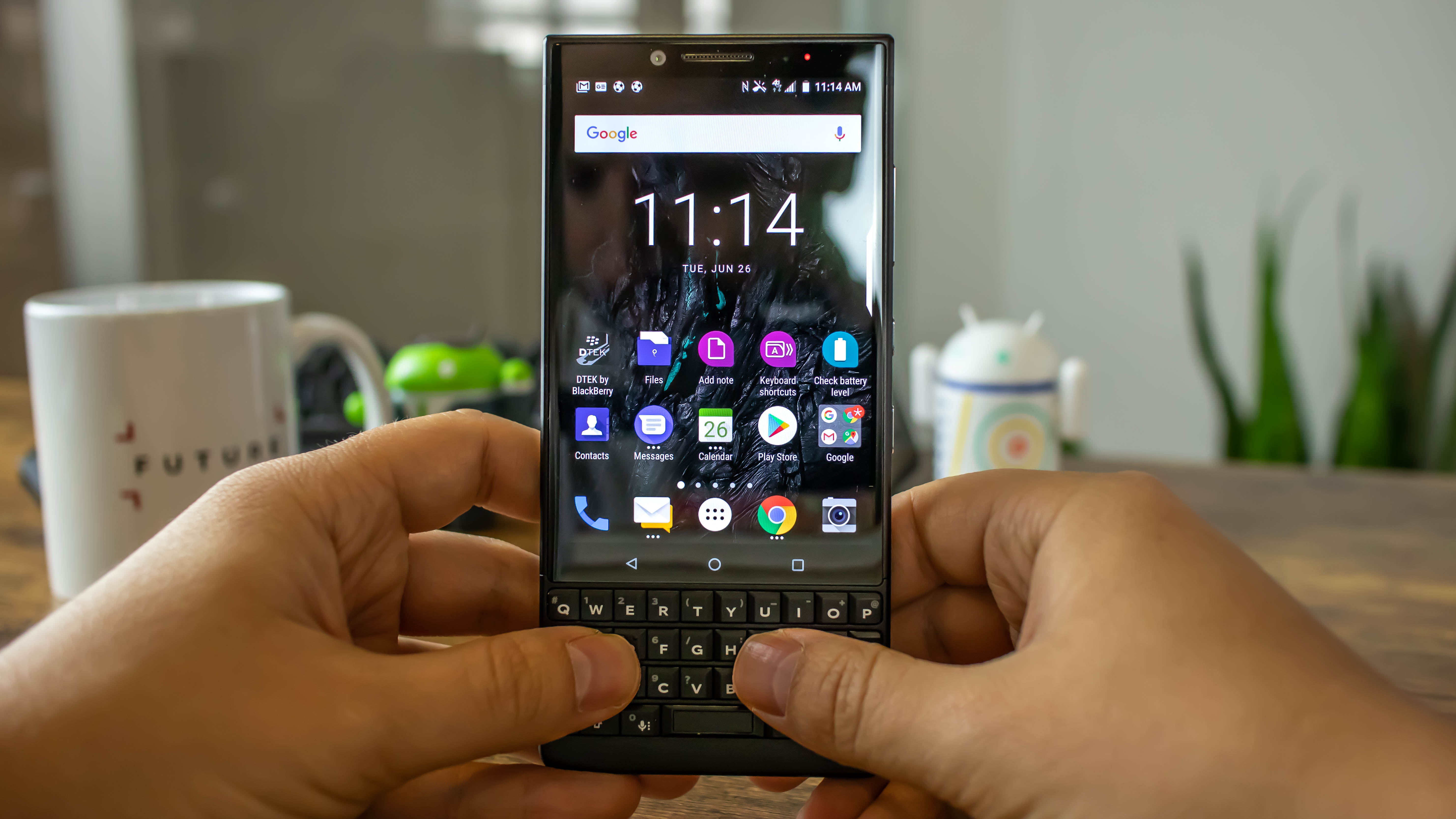 Second, what helped us overcome our slow typing speed was Flick Typing, which  uses the row of predictive text above the keyboard with three words lining the bottom of the screen. You can tap one of the suggestions to finish off a word you're typing, or simply flick your thumb in the direction of the best suggestion and it'll fly onto the screen where your currently typing. It's very intuitive.  
Third, the entire keyboard acts as a trackpad, letting you easily scroll through menus by lightly petting the keys. The best part is that this means your fingers won't hog the display. It's almost as if the Apple Watch scrolling digital crown concept has come to a smartphone. 
The BlackBerry team calls all of this its Intelligent Keyboard, and it really is smarter than ever before. The keyboard is why the Key2 is definitely for some people, but not most people, including us and our sore thumbs. At least not long-term in 2018.
Design and screen
The BlackBerry Key2 is a screen-and-keyboard productivity tool designed for the workforce elite, and it looks even more polished than the KeyOne. This time it comes in an all-black color, or a two-tone silver-and-black look from day one. No waiting around for the Black Edition this time around.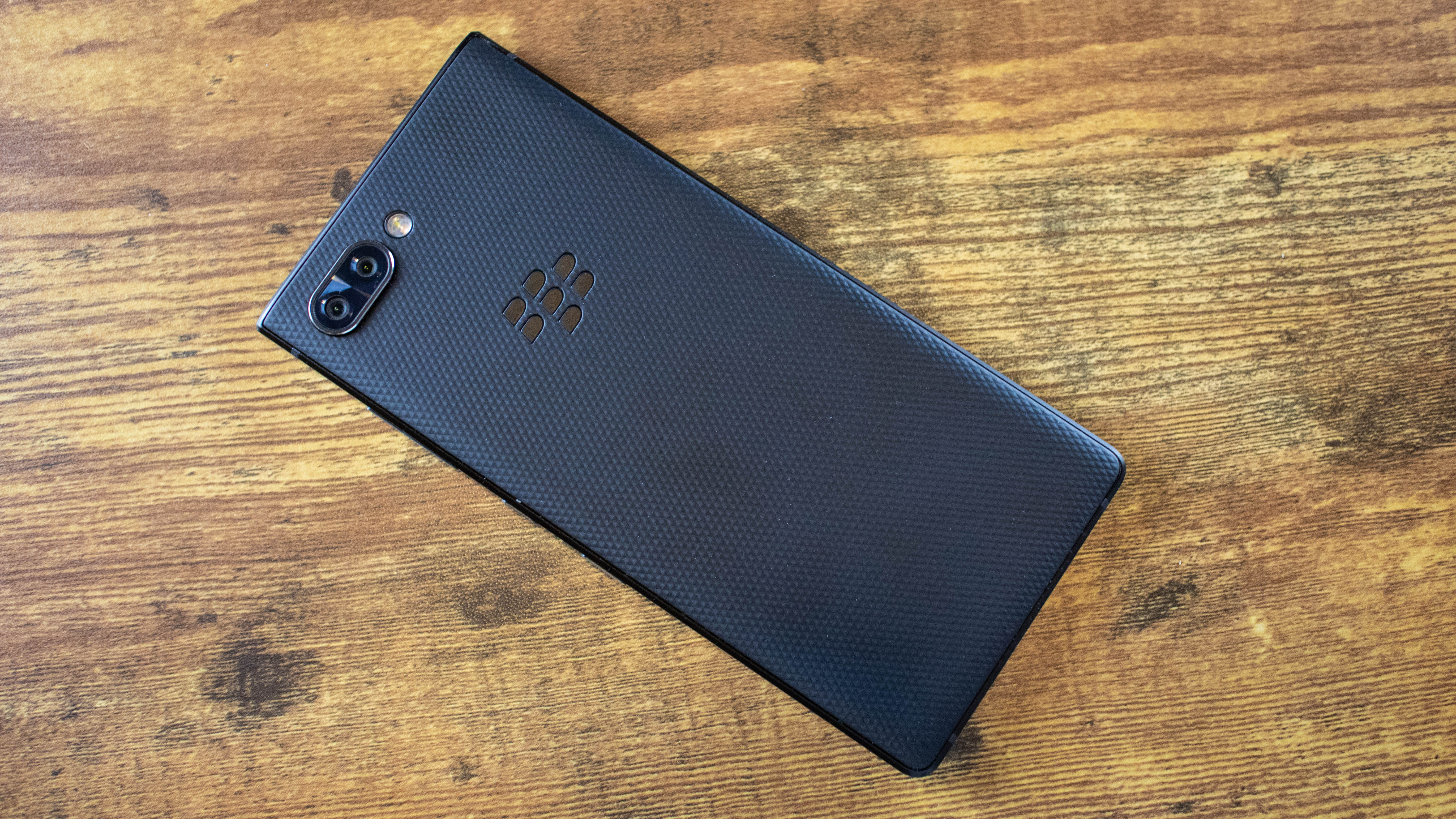 The stronger aluminum frame is the subtle, but important upgrade here. It was too easy to bend and pop out the KeyOne screen – we haven't had that issue with the Key2 even after some efforted bend attempts (at the end of our review period, for obvious reasons). 
The textured soft-grip back helps keep the phone in hand. It's less slippery than a glass phone, and, if it does drop, it's able to take a hit much better. Even without that elegant all-glass finish popular on other devices, there continues to be an air of sophistication to the modern BlackBerry design.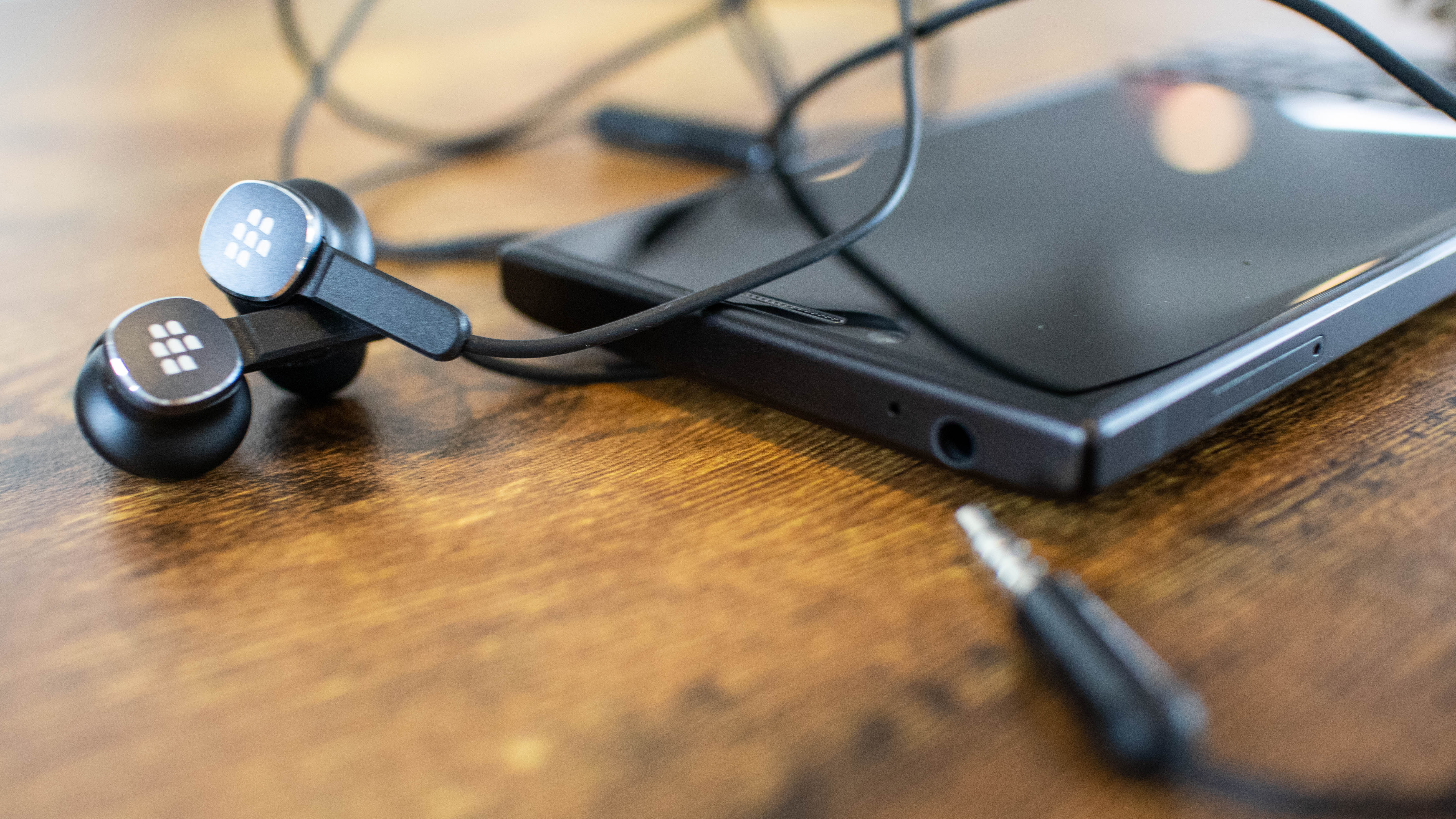 Jack-of-all-trades: the 3.5mm headphone jack is here, too.
The Key2 blends old and new: there's a 3.5mm headphone jack, another novelty in 2018, while it also takes a stab at a side-mounted 'Convenience Key.' Samsung and LG are trying to add AI with new side buttons for Bixby and Google Assistant, while BlackBerry does the right thing by making the button customizable.
You're not going to get an upgrade to the returning 4.5-inch LCD screen that's still beholden to an odd 3:2 aspect ratio. Sure, the 1620 x 1080 resolution looks quite crisp, but 16:9 videos have black bars at the top and bottom with no option to fill the screen. It makes the keyboard-curtailed screen feel extra small.
Worse, the 3:2 screen will rudely cut off all portrait video and photos on Instagram Stories, Snapchat, and other platforms on which people refuse to record in landscape mode. Side-by-side comparisons show you're actually missing a sizable chunk of content from this screen.
Android 8.1 and BlackBerry apps
Key2's software is one-part BlackBerry, one-part Android. It offers access to business-centered apps like BlackBerry Hub, BlackBerry Messenger (BBM), and DTEK security, while maintaining the compatibility of Google Play Store apps and a familiar interface.
It's a combination that works without too many app redundancies. BlackBerry Hub is an all-encompassing messaging with deep customization rules, and BBM features Time and Retract tools (Snapchat for grown ups). We're still waiting for a desktop companion app for BBM, or Google Chat to completely take over our lives.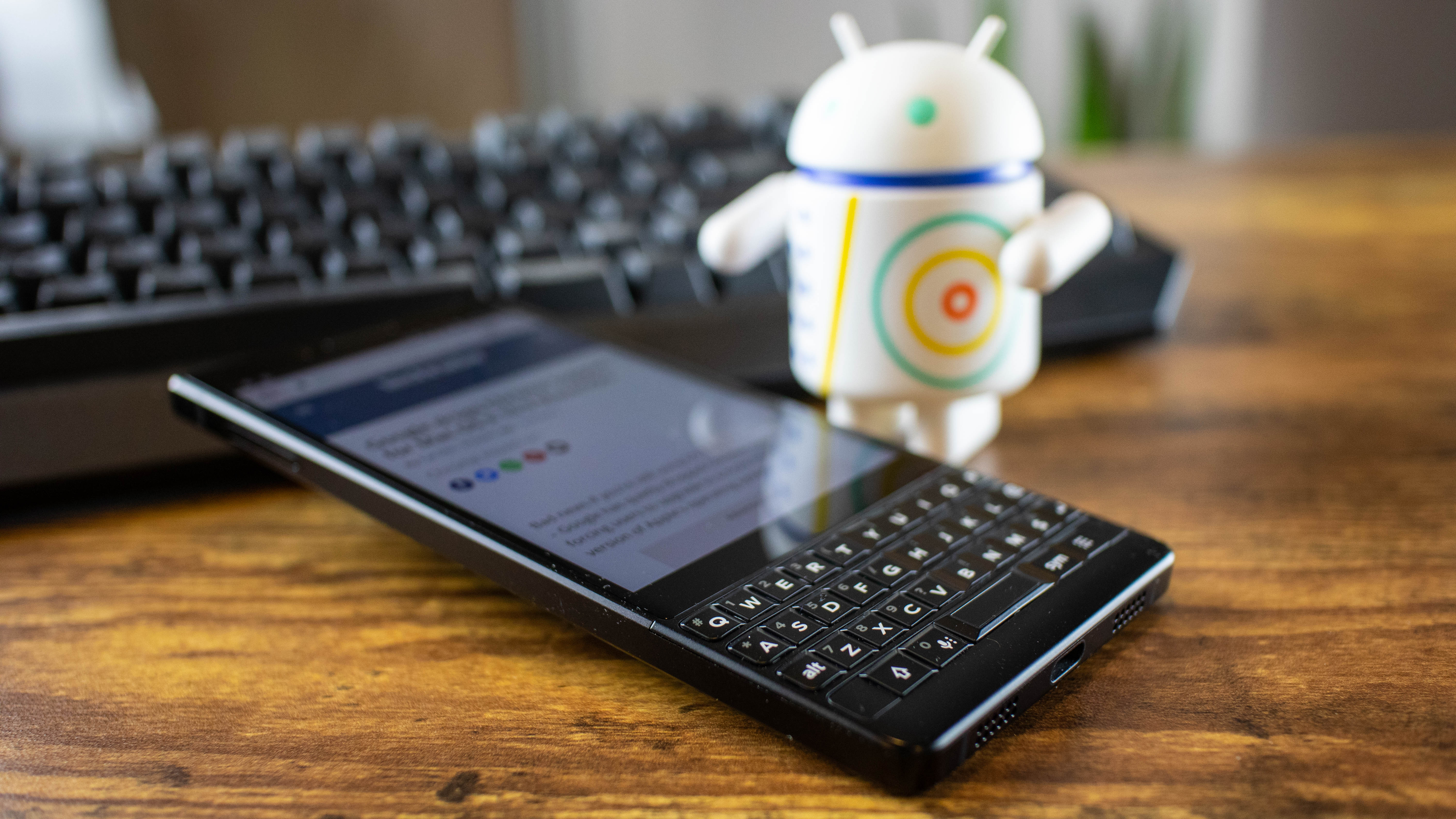 DTEK powers BlackBerry's security app and constantly monitors what goes in and out of your phone. For you, everything boils down to a status level and gives you a handy security rating. You can also easily review permissions of every app to understand the information they can access, and keep track of vulnerabilities.
BlackBerry Key2 and Google's own software still give us dueling email and calendar apps, but everything else about this Android software suite compliments rather than competes. That's especially true of BlackBerry Hub for its ability to streamline all of our many messages and their notifications, making for better work-life balance.
Specs and performance
The BlackBerry Key2 is fast enough for most work tasks thanks to its Qualcomm Snapdragon 660 chipset and 6GB of RAM. There are options for 64GB and 128GB of internal storage, and you can always expand upon that (up to 256GB) thanks to the microSD card slot.
It's a serious upgrade over the KeyOne's RAM at 3GB (initially) and 4GB (Black Edition) options a year ago. Key2 is now better at multitasking, though its curtailed screen length isn't ideal for it. And we still saw from performance drag from gaming – this is still not a multimedia powerhouse like a new iPhone or Samsung handset.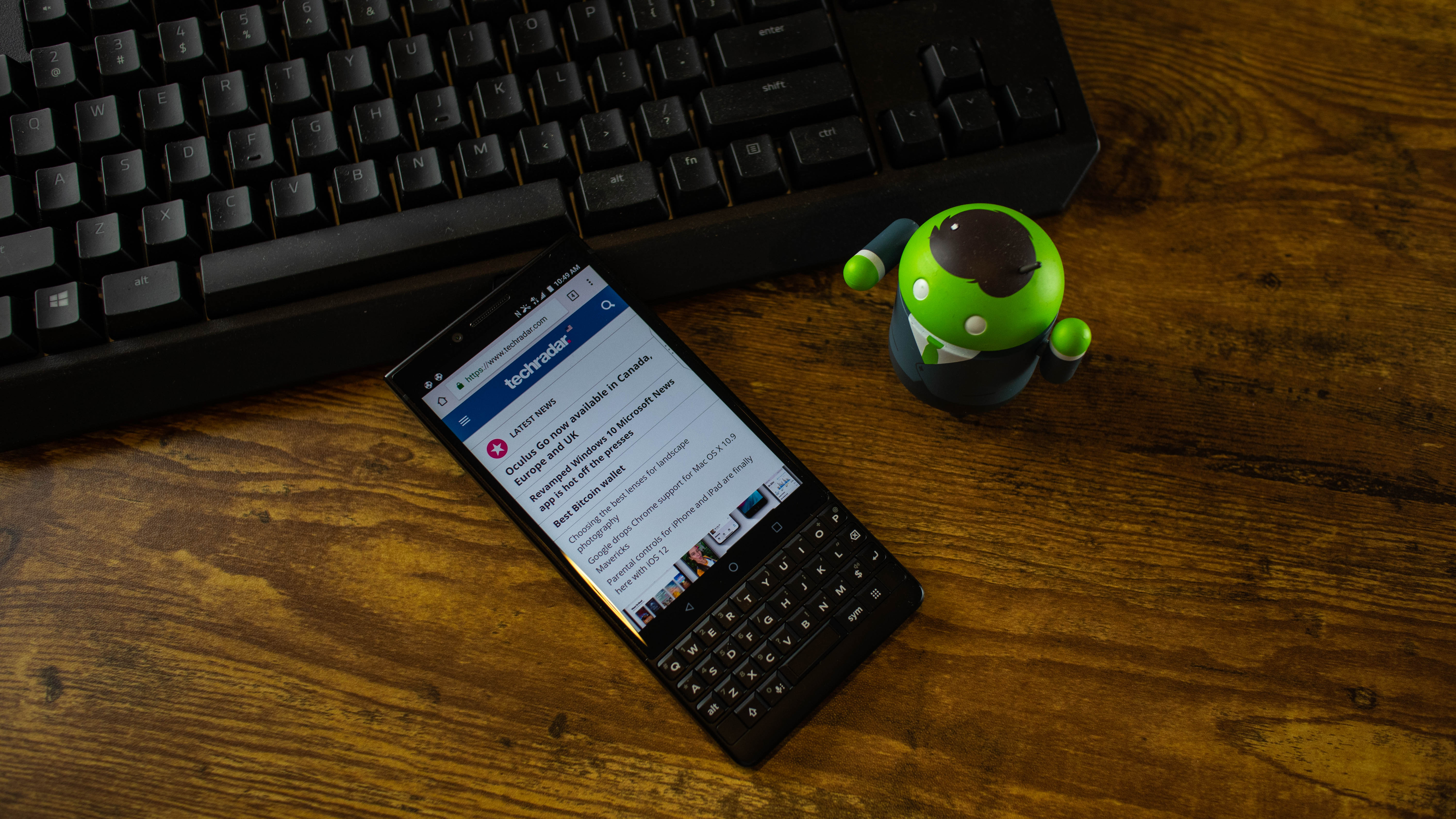 We found similar results from stress-testing the phone with the GeekBench app and judging its multi-core scores. At its peak, we were averaging 5,572. However, running the chipset a few times in a row took us down to a score of 4,903 and two more times down to 2,779. That's where we saw the drag in performance.
It's not enough for the average BlackBerry user tapping away on the chiclet-style keys to take notice. But you should also be fully aware that the performance here won't blow you away or get any better two or three years from now if you plan to hang onto the Key2 for a while.
Camera
You can't teach an old BlackBerry new tricks. At least that's what we thought when we tried out the Key 2's dual-lens rear camera's portrait mode, the background blurring effect that's popular in almost every new smartphone. It's the worst implementation of it we've seen yet.
Let's start with something good. The BlackBerry Key2's 12MP camera takes fine photos in daylight and its 2x optical zoom is handy. Everything is better than the KeyOne, and the 8MP front-facing camera does the same.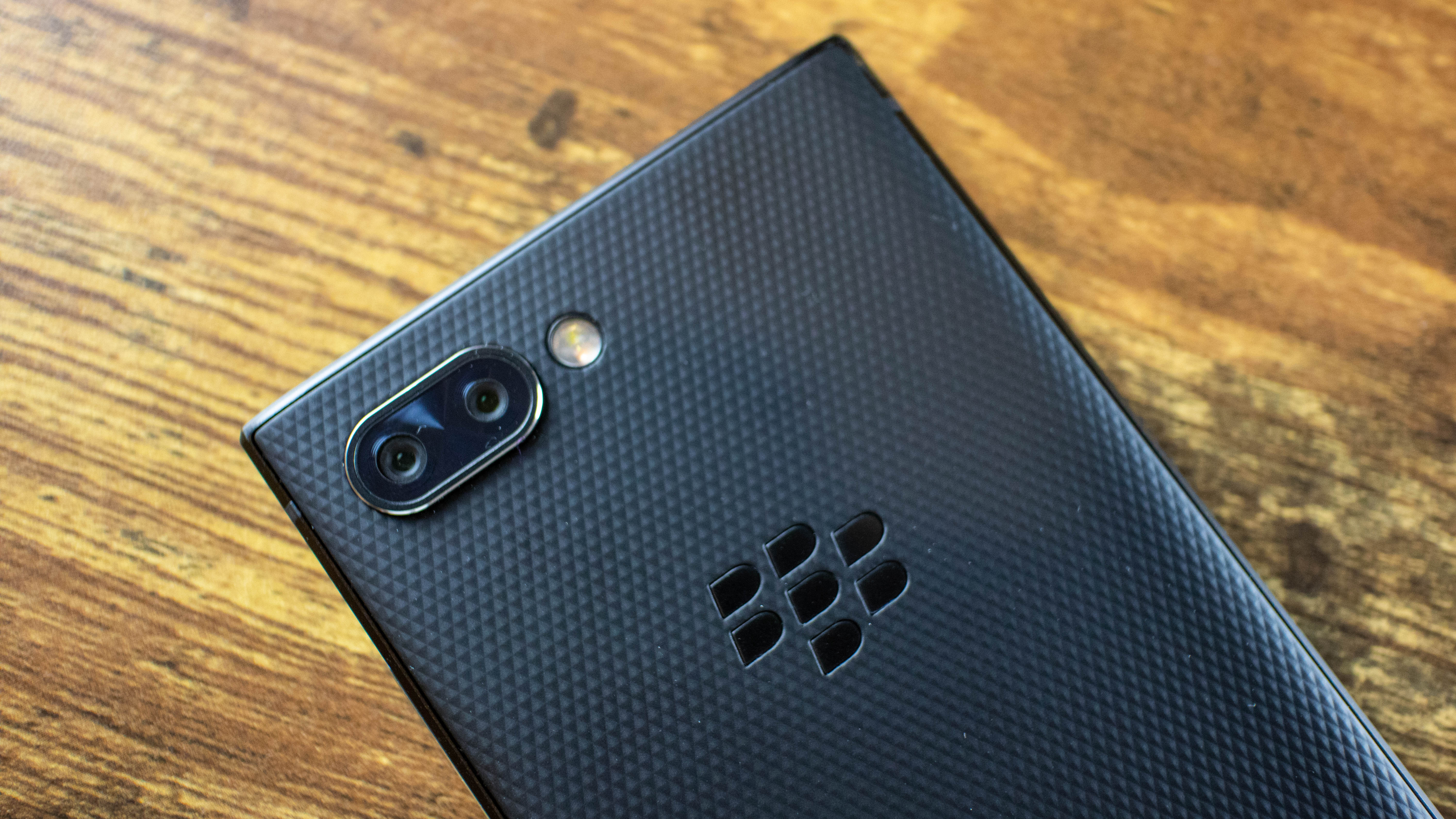 It's not going to land on our best camera phones list, where the Samsung Galaxy S9, iPhone X and Google Pixel 2 reside. But it's more than acceptable for everyday snapshots in addition to video conferencing.
The problem here is when it tries to use software to add bokeh (the background blur effect). The blur was all over the place, at times like the phone was trying to censor part of my (or my subject's) face. Long hair strands are always an issue, even for the best smartphone blurring effects. But even short hairstyles confused this camera's portrait mode. For a starring attraction, portrait mode is disappointing.
It does record 4K video and have a fun slow-motion video mode. These work well enough. Our biggest issue is that the Key2 camera app is simple, yet somehow unintuitive. We're spoiled by Samsung (the best) and LG (second best) when it comes to properly laying out modes and camera controls.
You're going to be fine using the BlackBerry Key2 camera in other modes. But if you buy this phone thinking it has a keyboard and all of the latest photo effects, you're going to be sorely mistaken (and end up with a photo album full of janky pictures).
Battery life
The BlackBerry Key2 has a 3,500mAh battery, meaning it skims 5mah off the top of the KeyOne's 3,505mAh battery capacity. Trust us, you'll hardly ever notice.
It has all-day battery life, extending anywhere from 25 hours to 35 hours in our daily tests. It's a solid performer for smartphone-using workaholics like us. We also got the same results as last year's KeyOne in our lab tests when running a 90-minute HD video at full brightness. It went from 100% to 89%, losing a respectable 11%, and mirroring the KeyOne's results.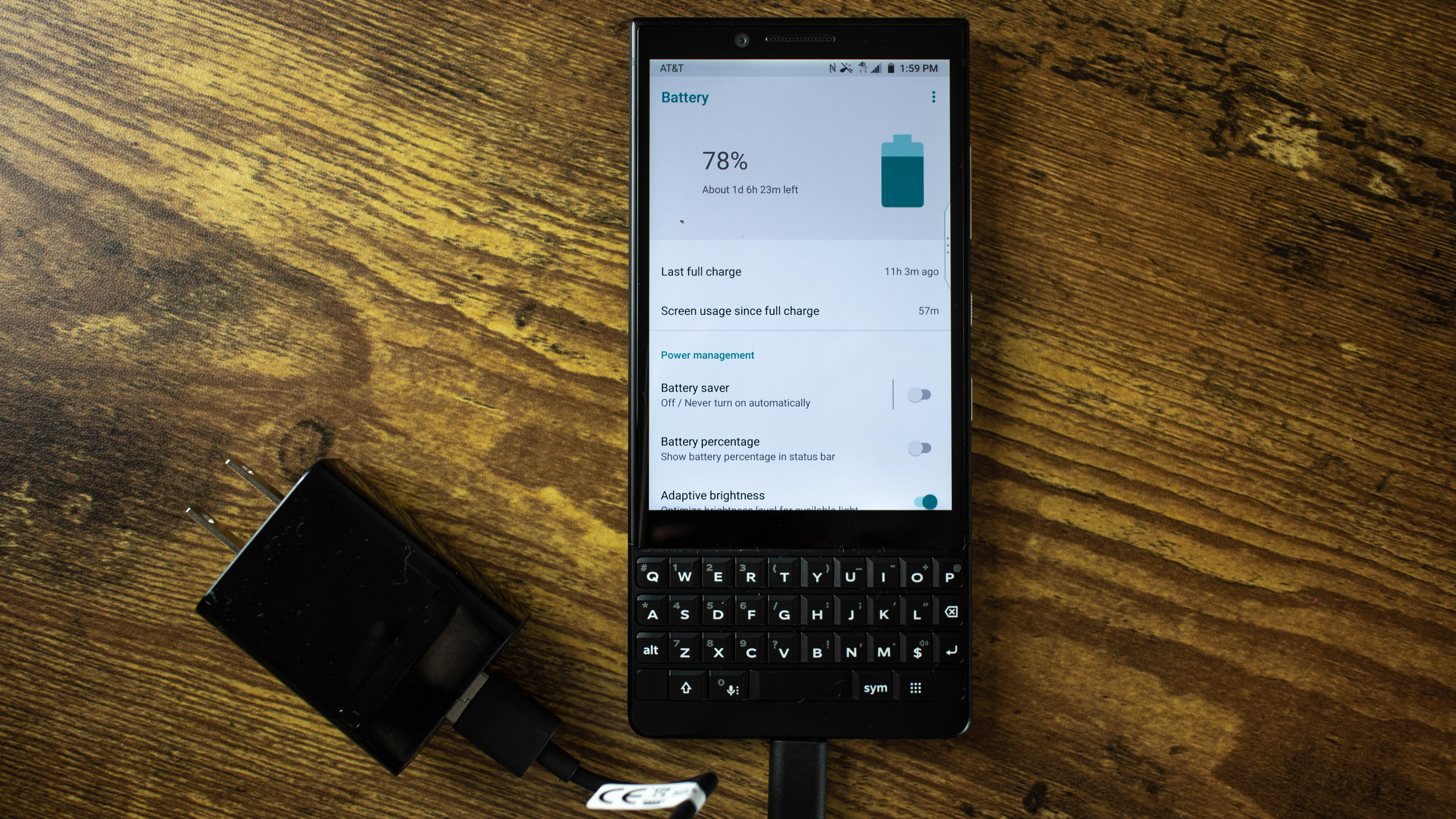 It's pulling off solid battery life numbers because of its underpowered Snapdragon 660 chipset and the fact that it burns fewer pixels than other smartphones, ones with all-screen Quad HD displays. So.... there's a positive little trade-off to cutting off everyone's Instagram photos.
We also found that it's fast to charge, filling up to 0% from a dead battery after less than two hours. Boost Mode is the key here. It suspends performance in order to gain charging speed. It's like turning on airplane mode without actually cutting you off from the world.
There's no always-on screen display here, but BlackBerry's perimeter-lining charging percentage indicator returns, lining the sides of the screen with a green bar as the battery replenishment progresses. It's a small but subtle gimmick we can get behind.
BlackBerry's comeback – by way of TCL Communications – offers something that hasn't been available before last year. It's the only way to type on a physical smartphone keyboard without having to carry around a beat-up old pre-Android BlackBerry. We've seen people do this in 2018 – as recently as this week.
The Key2 continues BlackBerry's fascinating comeback story with a sequel that gives us 20% larger keys, a sturdier aluminum design, a faster chipset, and the shortcut-focused Speed Key. 
It's not enough of an upgrade to tempt most KeyOne users into a costly one-year upgrade, as it's at least 16% more expensive this time around. And it won't lure most younger users from their on-screen keyboard muscle memory. The wonky screen aspect ratio and flawed portrait mode doesn't help BlackBerry's case with millennials.
But anyone who has ever said 'I miss my old BlackBerry' should give the BlackBerry Key2 a shot. It's not where smartphones are going, but an example of how standing out from the oversaturated all-screen smartphone crowd can gain a following – even if it's only a cult hit.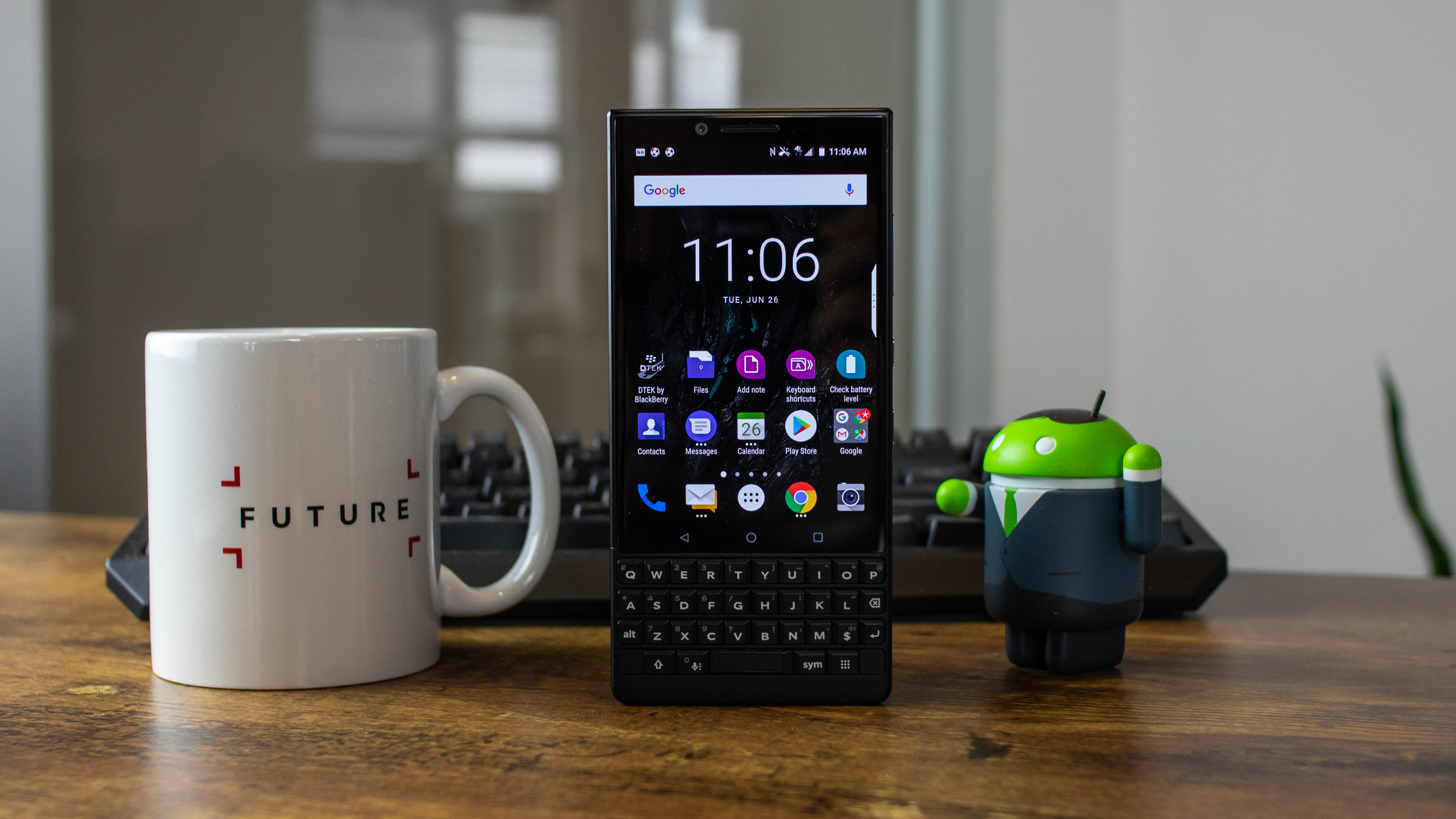 Who's it for?
Key2 is best in the hands of anyone that sees physical smartphone keyboards as a solution to their autocorrect typing woes. But while we said that last year, it's not enough of an upgrade for people who already bought into the Key2 (unless you're a business tycoon with untold cash). It's mostly for people who want to cling onto the old-school physical keyboard, or want something completely different from the iPhone and other Android phones currently out there.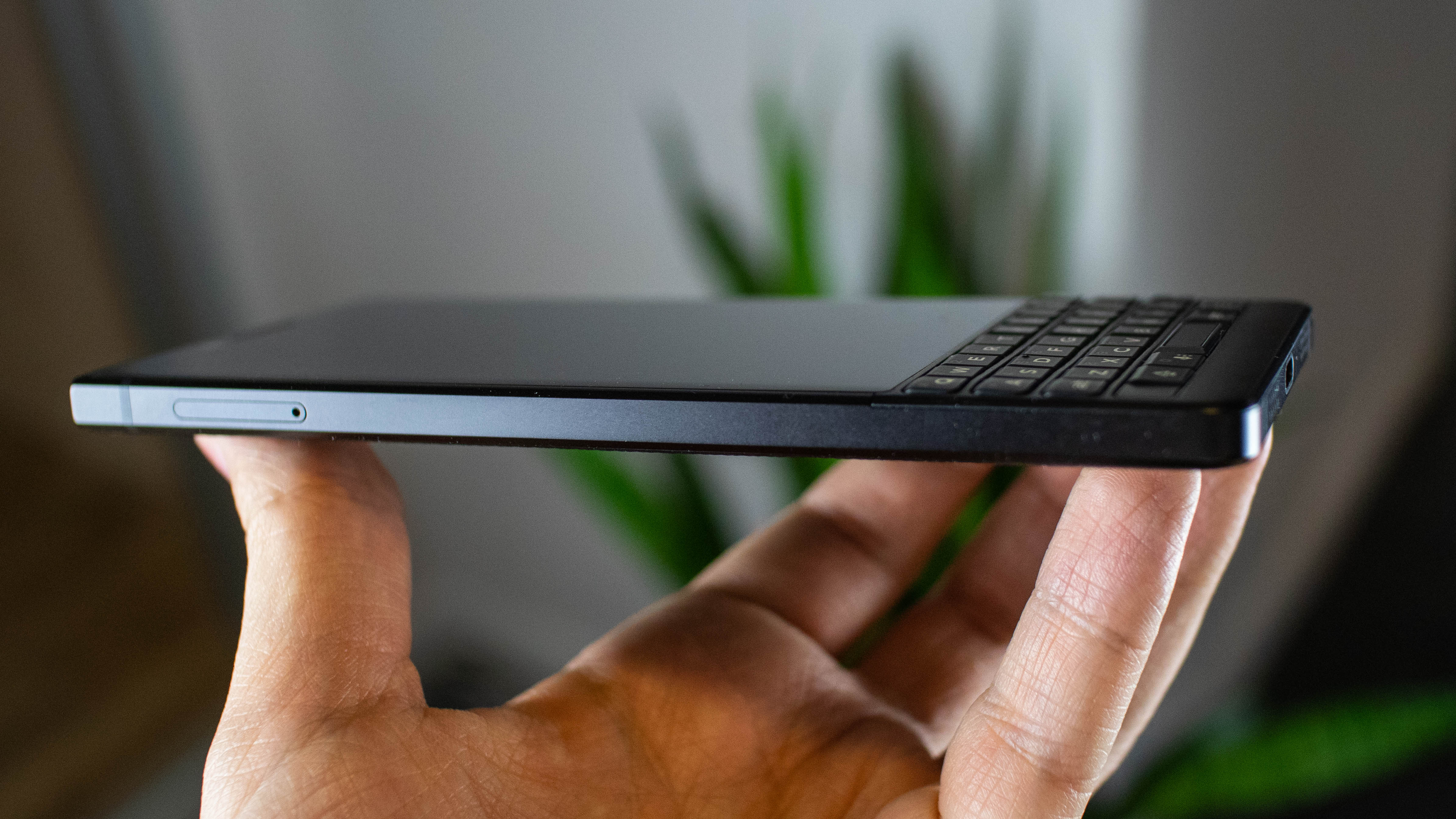 Should I buy it?
Yes, if you've missed out on the KeyOne and yearn to feel a tactile smartphone keyboard under your thumbs again, this is your best (and only) new solution in 2018. Know that it is more expensive than the KeyOne at launch last year, and the KeyOne is now easier to pick up on sale. But it's enough of a step up, mostly thanks to the 20% larger keys, to spend the extra money if you have it.
Competition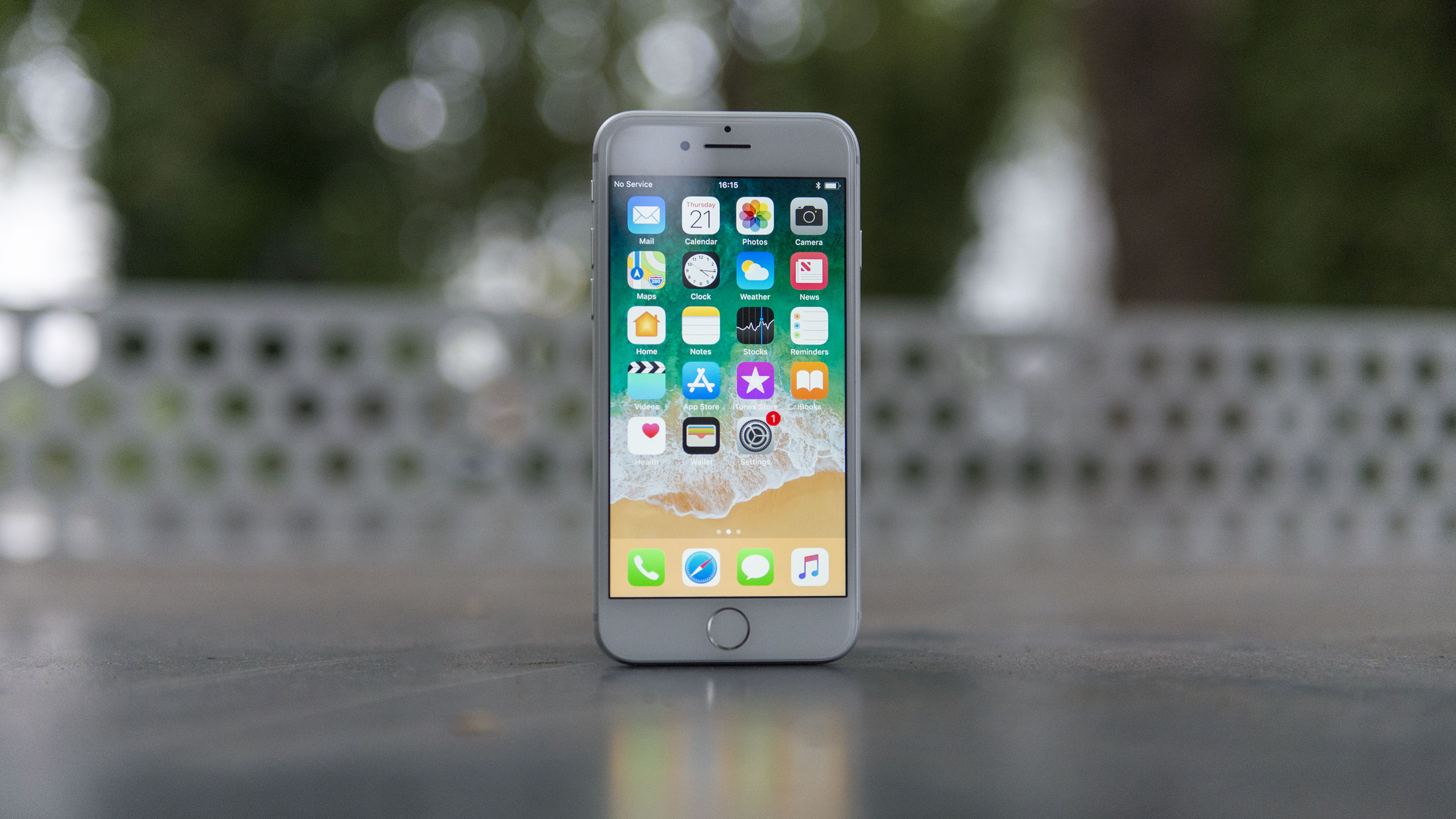 Apple's iPhone 8 is the closest new iPhone to the Key2 in price and while Blackberry has been known for its enterprise security, iOS 11 (soon to be iOS 12) has plenty of text and video messaging features with end-to-end encryption built-in. It also offers ease-of-use for people coming off of their 'Crackberry' addiction. What may have them retreating back to something like the Key2, however, is autocorrect, which can be frustrating (or, at times, hilarious). Physical keyboards, when you get used to them, are often more accurate, though slower, when it comes to typing.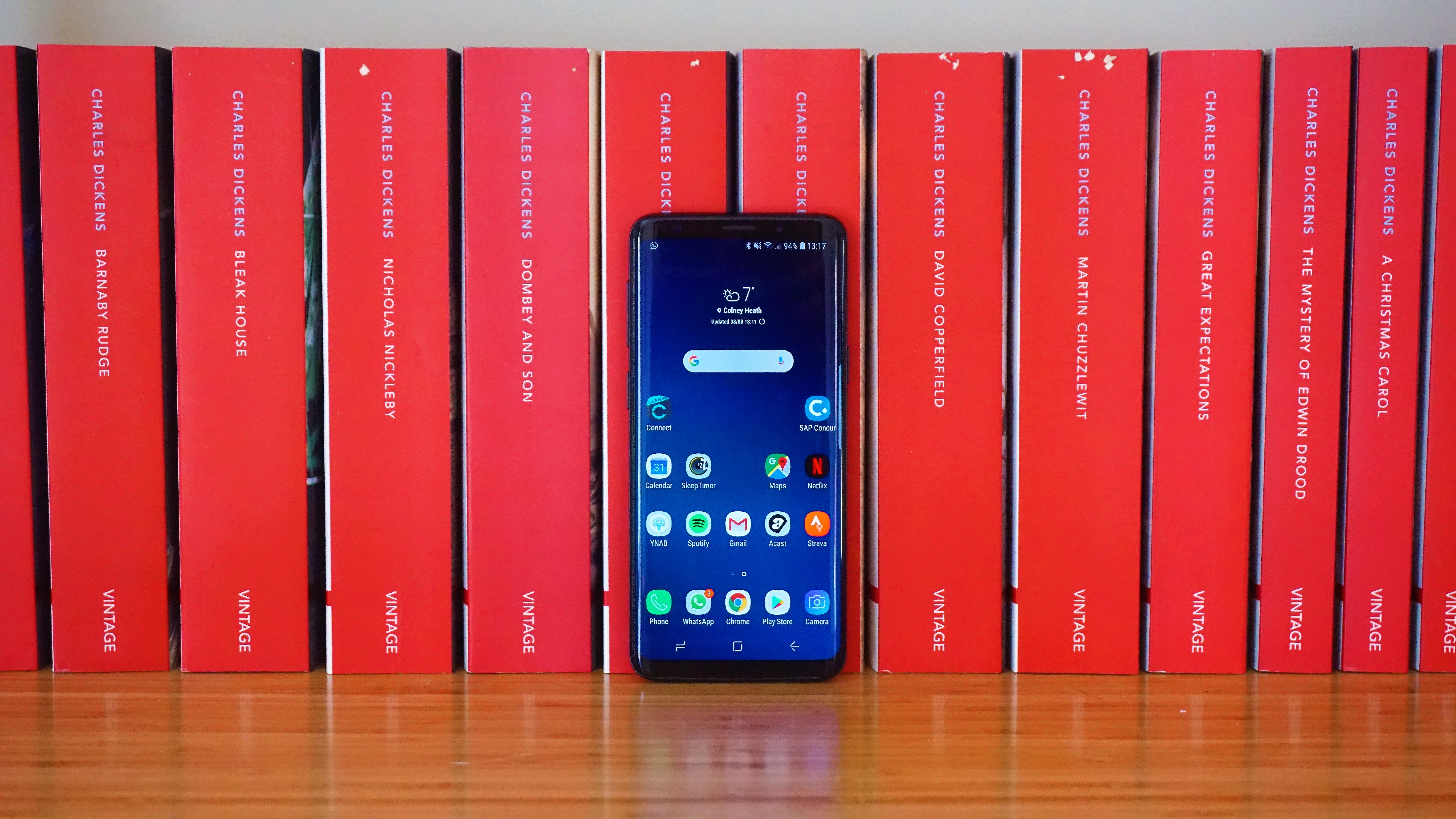 Samsung is the best Android alternative for a BlackBerry user on the fence when it comes to sticking with BB hardware or jumping ship to another Android handset. What we like about the Galaxy S9 is that its all-screen design seems like the future of smartphones, with a curved, always-on display. It feels great to hold in one hand (or two if you opt for the Galaxy S9 Plus). Just be prepared to pay more for the Galaxy S9 and swap out the Samsung keyboard for Google's Gboard.
Date:
Friday, June 29, 2018 - 10:32