Google IO 2017: all the news from Google's big developer conference
Google IO 2017 is now in the rear-view mirror, but we'll be hearing about everything Google announced this week for many months to come.
Whether it's the public release of Android O later this summer, HTC and Lenovo's standalone VR headsets powered by the Daydream platform, Google Lens or Android Go, Google IO only served to set the stage for even more exciting announcements down the road. 
Read on for all the big news and features from this year's show, and remember, we're only a few weeks away from Apple's WWDC 2017 conference!
Short on time? Catch up with the five most important Google IO announcements in our quick keynote round up.
Got a little more time? Then check out the 38 most important things from Google IO, ranked in order of importance.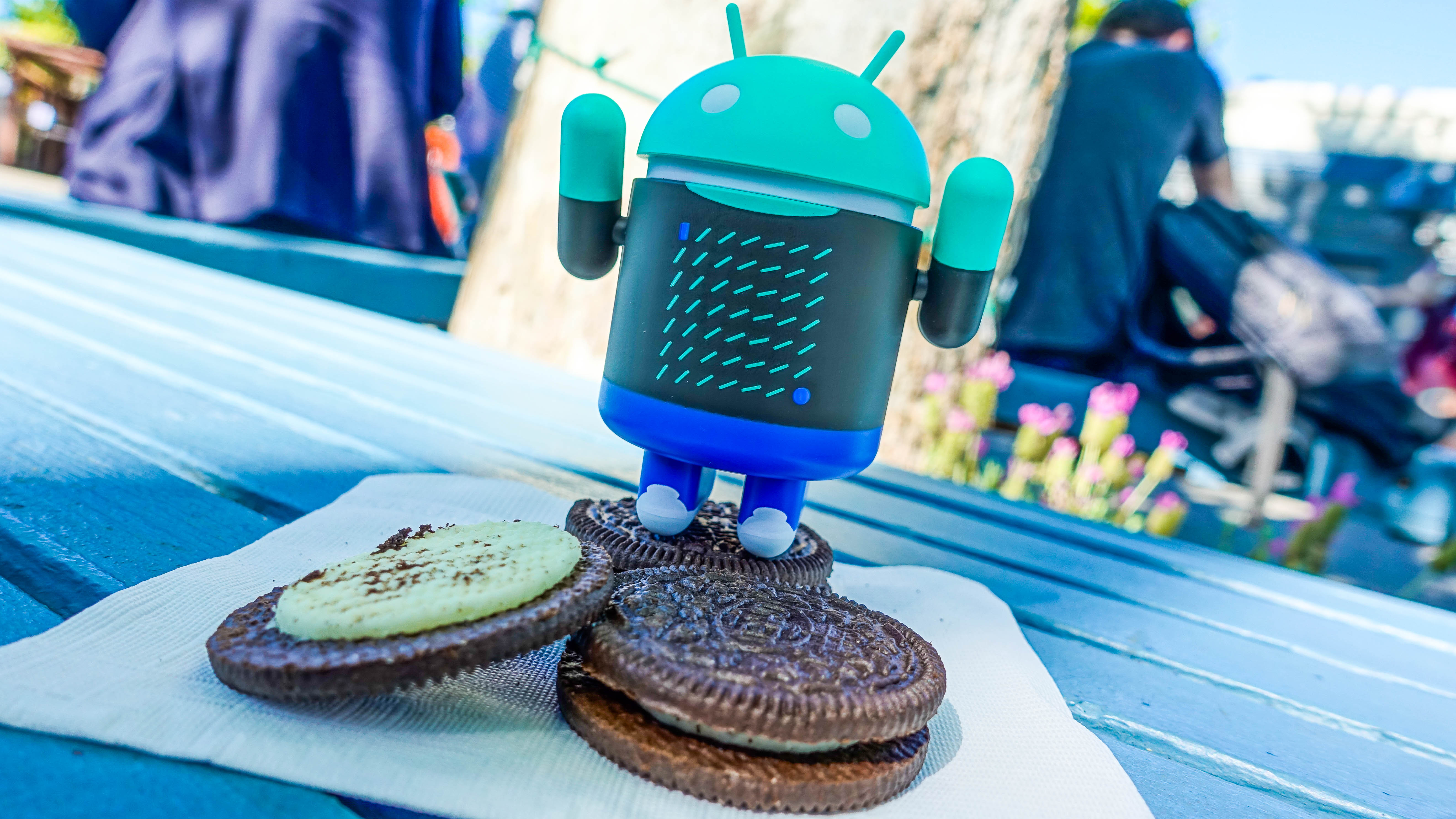 Google goes for the car: Android in the car is Google's latest initiative to connect users as they drive. Unlike Android Auto, which is an app that powers connected experiences through a tethered phone, this is straight Android wired into a vehicle. 
Connecting everything from the audio to AC and tapping into Google Assistant for voice-only queries, Google is first partnering with Audi and Volvo to bring its new vision for connected driving to the road. Look for the first Android in the car vehicles to come to lots in two years' time.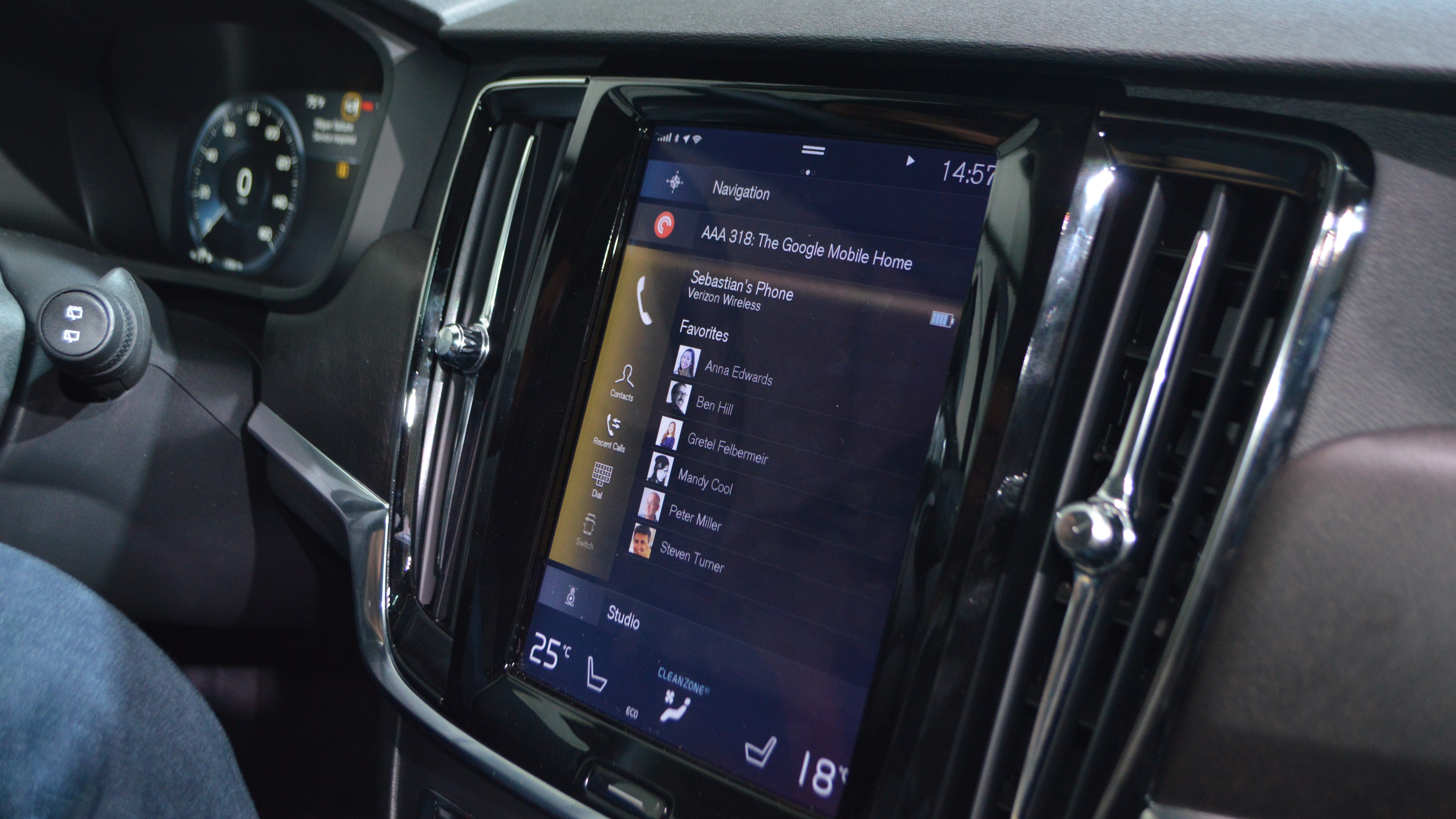 Android Oreo, oh?: We saw plenty of clues as to Android O's mystery name this week. Spoiler: it looks almost certain to be Android Oreo, and here are eight sure signs why. 
Daydream believer: We were introduced to the next generation of Google's Daydream VR platform. Called Euphrates, Daydream 2.0 is built with standalone VR in mind. It's filled with new features, like an updated Daydream Home, to push Google's vision for VR even further.
A new beginning for Android TV?: The Android TV homescreen has a brand-new look courtesy of Android O, and yes, it's a significant change over the current homescreen. Different doesn't necessarily mean better, however, and some users may find it too confusing. 
Don't sleep on Project Treble: This is the biggest Android update you've never heard of, and one we're really excited about.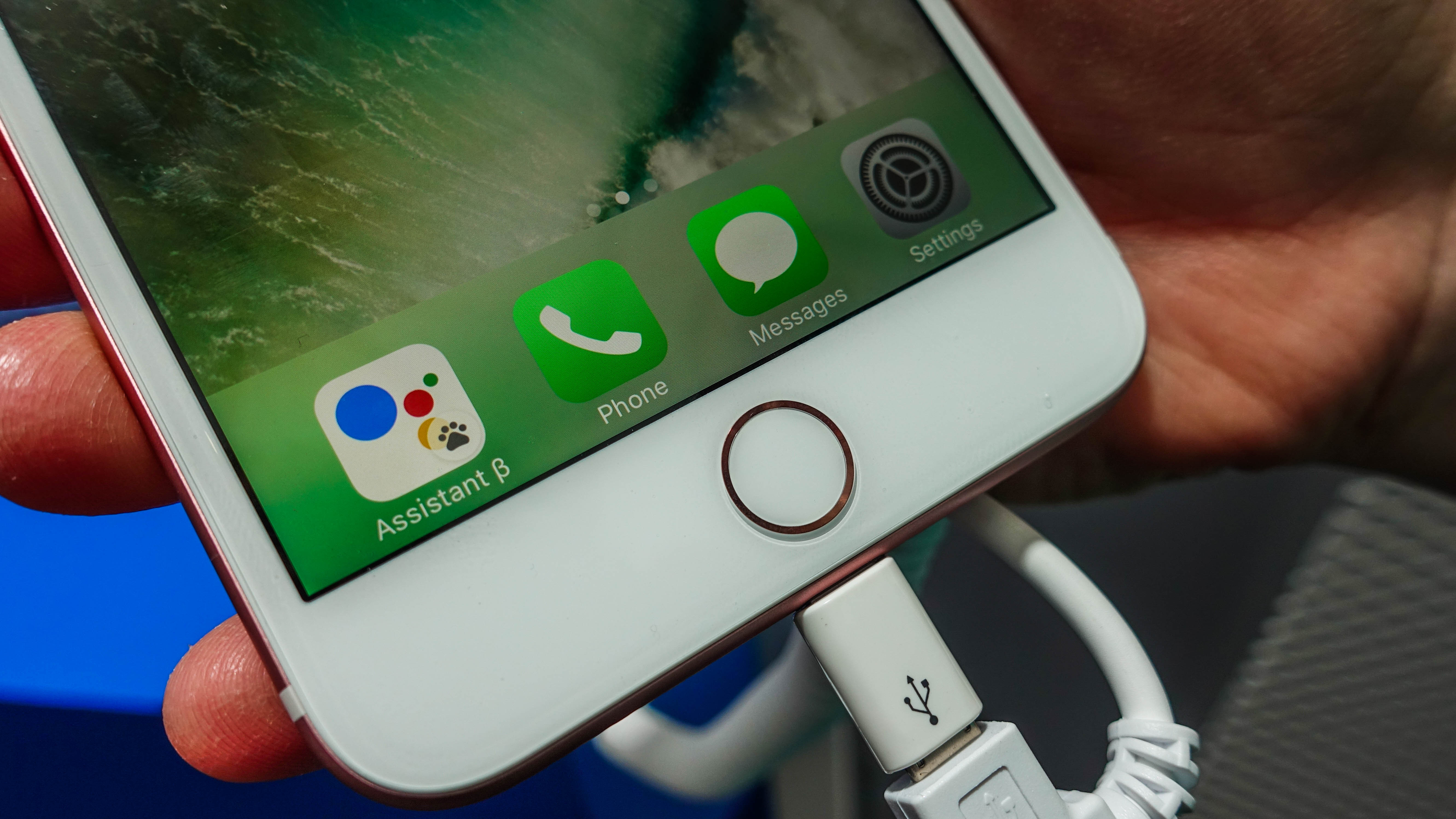 Making the move to iPhone: The biggest piece of news from the show may come as a surprise (though not if you were paying attention before the show): Google Assistant is coming to iPhone. 
Siri better watch out as the Google Assistant app on iOS is out now. It works much the same as Google Assistant on Android, just as a standalone application.
However, Google isn't set only on elbowing into iPhone, with aims to bring Google Assistant to various home appliances as well as vehicles. Plus, you can also soon send payments using Google Assistant. All you need to do is utter the command and have a debit card linked to your Google account.
Finally, because we had to go there, we asked Siri what to open Google Assistant. Things got awkward.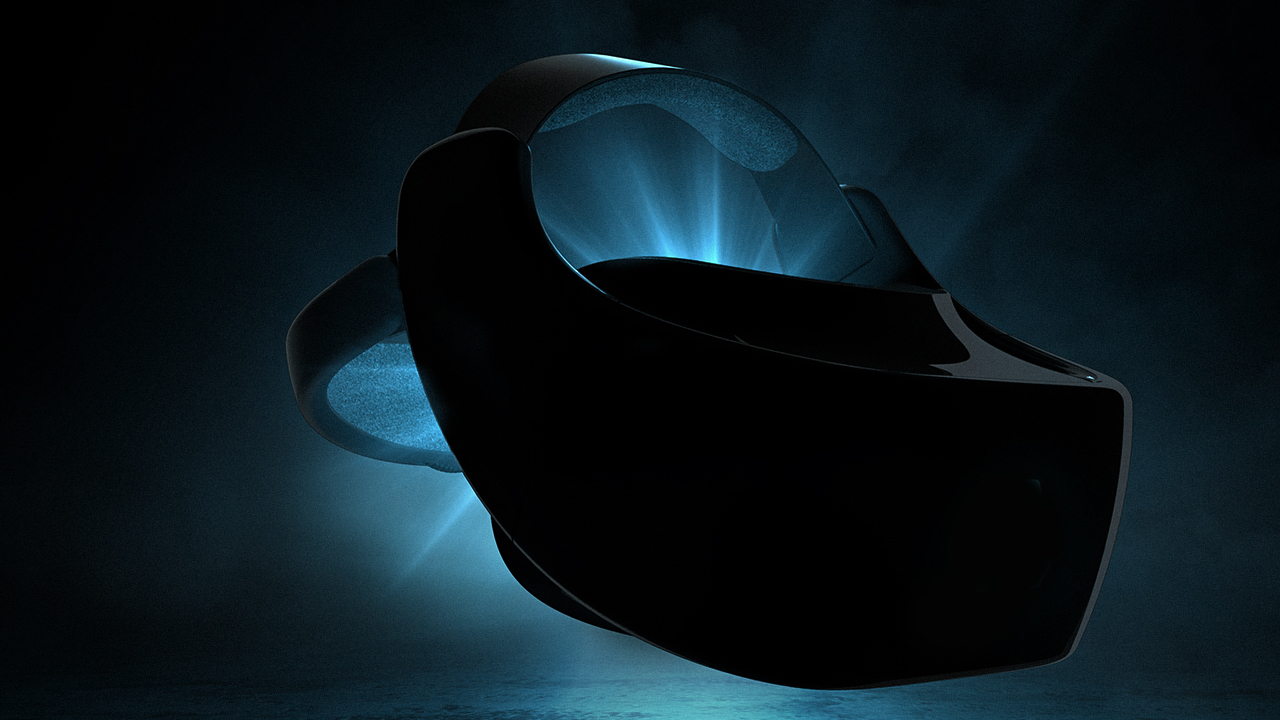 Just as big: Google has announced its Daydream VR platform is coming to standalone headsets, no cable, PC or phone required.
The first partners are HTC and Lenovo, and they'll build a headset based on a Google reference design built in partnership with Qualcomm. More partners are due down the road, too.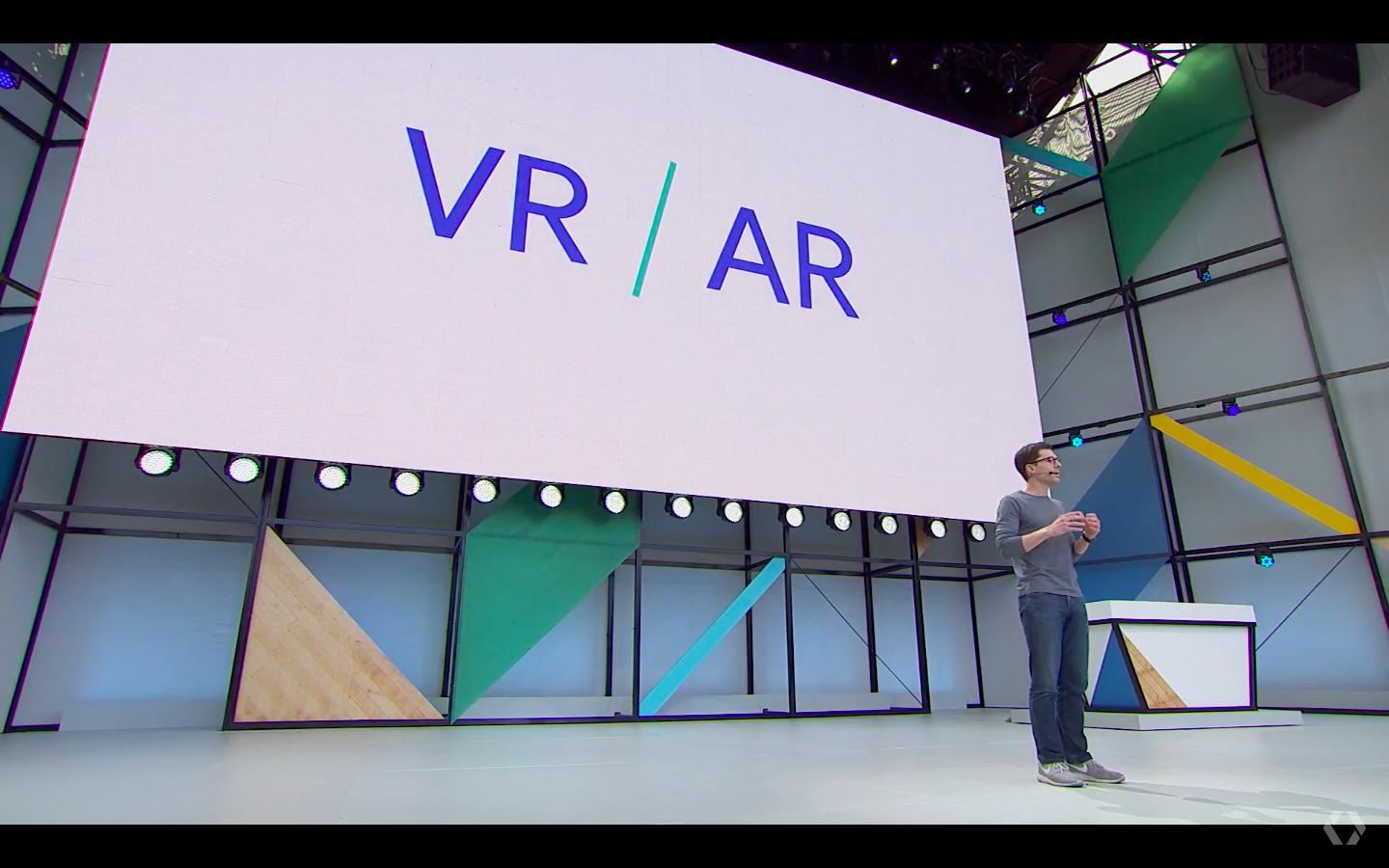 This is a big step forward for virtual reality as everything is contained in the headset. Latency is reduced, and you can take your VR headset wherever you go. 
The Daydream VR standalone VR headsets from HTC and Lenovo will be available later this year.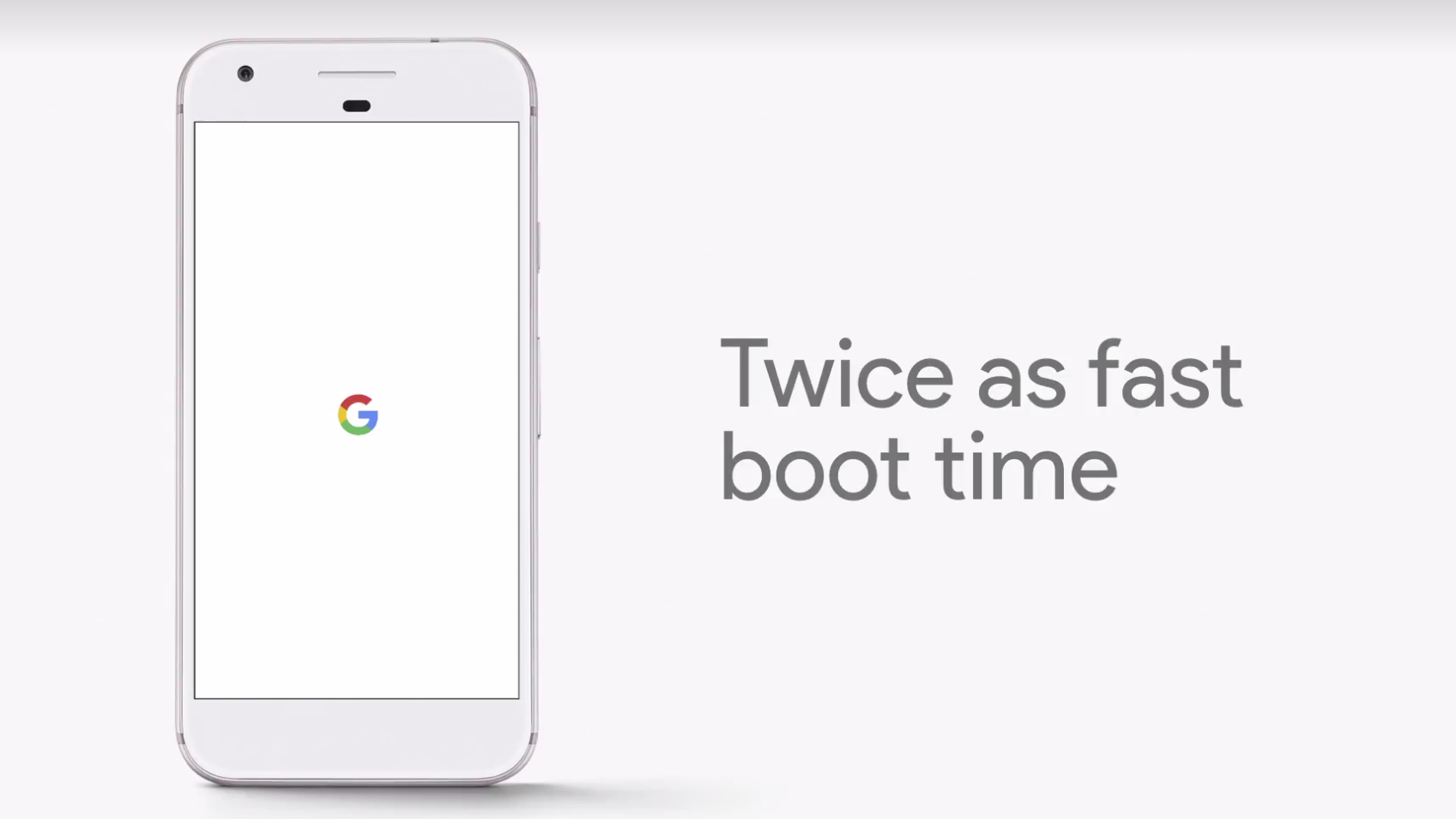 The next Android: We've gotten a rundown of Android O features, namely Fluid Experiences and Vitals. The point with these is to make using Android smoother, save your device's battery life and give you doubly faster boot time, among other decent improvements like picture-in-picture and smart copying.
Android O won't be a radical change over Android Nougat, but there are improvements to be had. Check out all of them in our Android O hub page. And no, we still don't know what it will be called. Oreo? Oatmeal?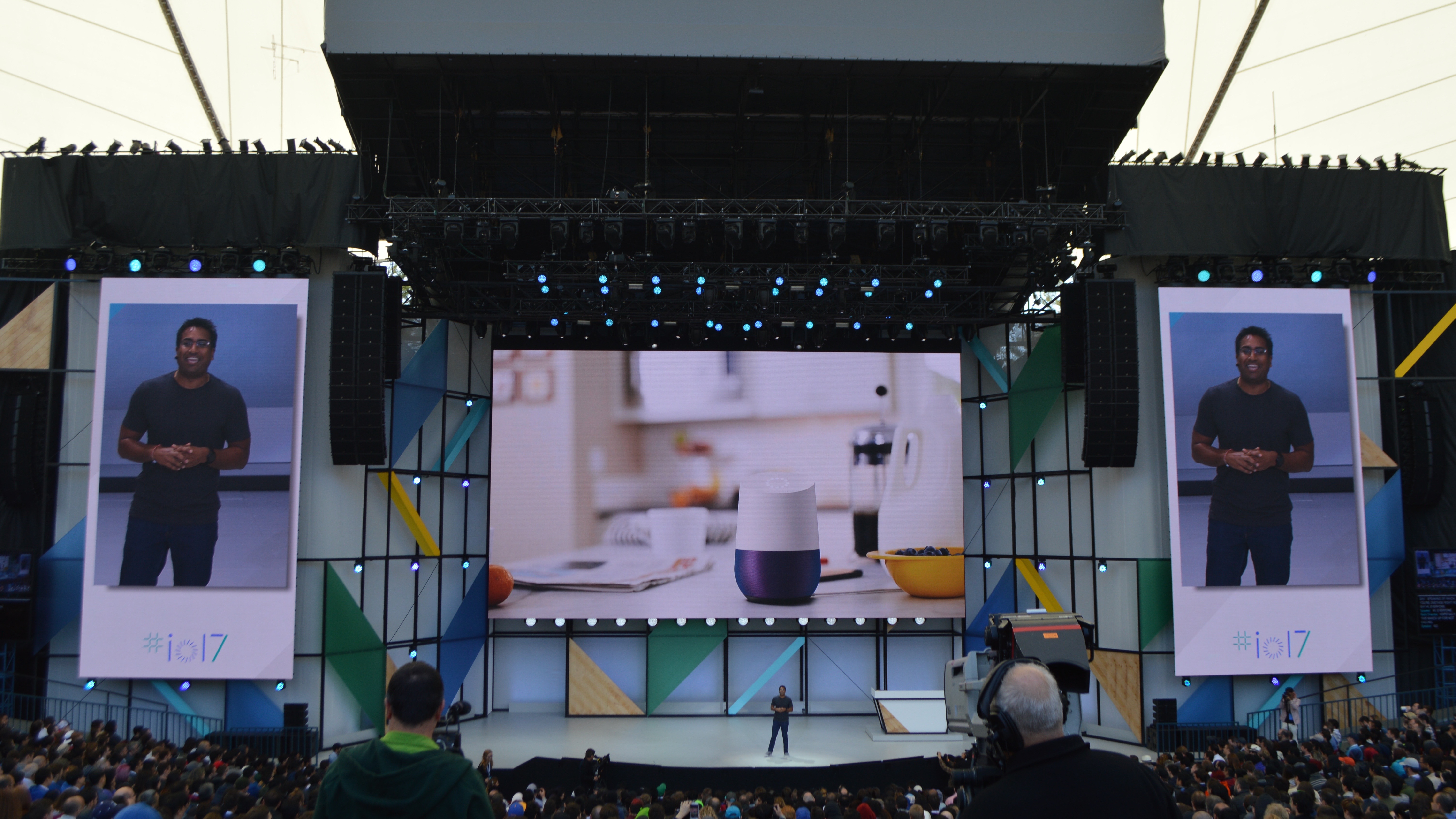 Google does some Home improvement: Google also announced four new features coming to Google Home. Proactive assistance, hands-free voice calling, Bluetooth support and visual responses through Chromecast or Android TV are coming soon.
These are sizeable gains for Google Home, but definitely feel like catch up to Amazon Echo.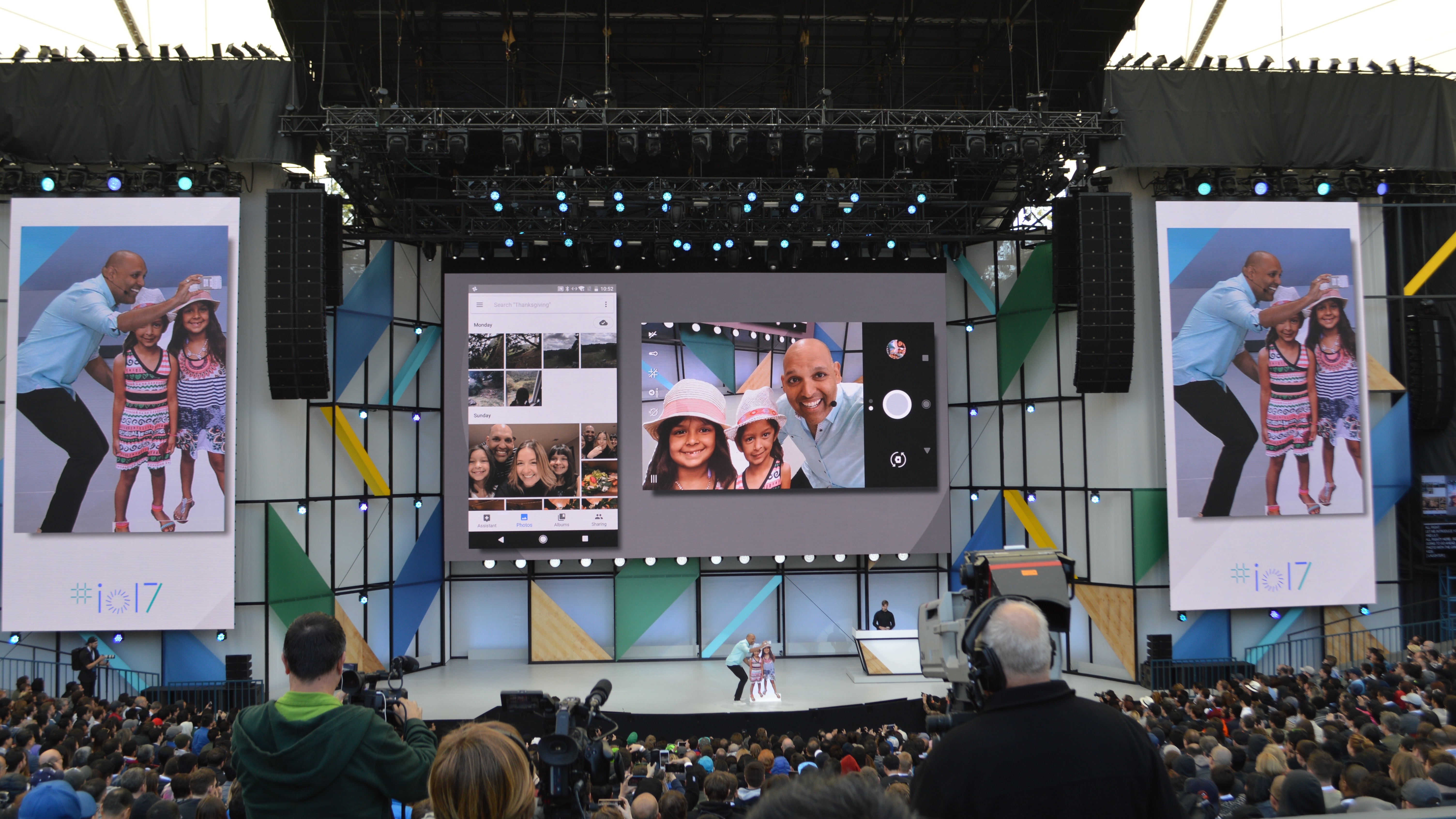 Google Photos gets lots of love: A few new features were detailed for Google Photos during the show: suggested sharing (Google tells you who might want your photos shared with them), shared libraries and Photo Books, wherein Google will print a physical coffee book of your photos, sent right to you. Neat!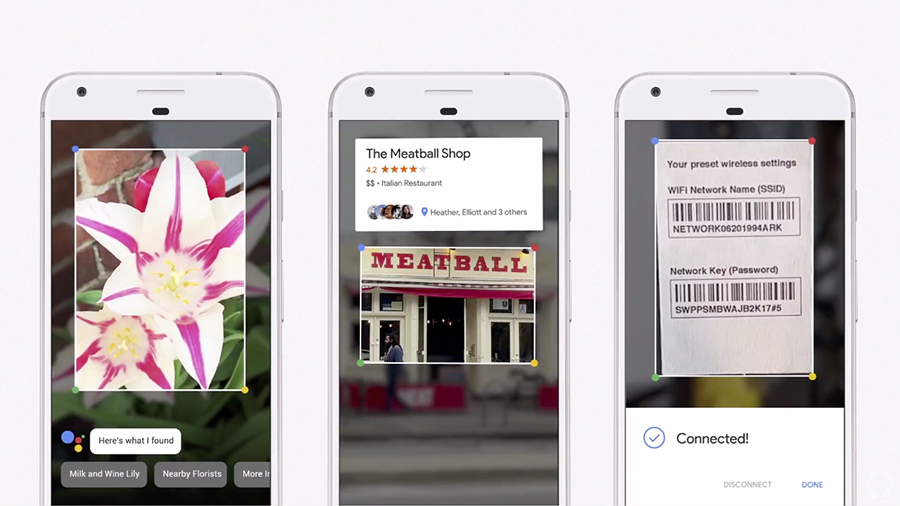 A Lens for the future: Google also announced new tech called Google Lens, which is computer-vision photo tech that can recognize what you're looking at and take actions based on what it sees. That could mean removing a fence in the way of your daughter at bat during a baseball game, or identifying a flower you took a photo of. It's computer vision, come to your photos. 
An impressive feature of Google Lens is the ability to parse text out of a photo. So if you take a photo of a Wi-FI SSID and password, Google Lens can take that information and log you into a network. 
Google Lens can also translate text; if you point your phone at a menu in Japanese and ask, 'What is that?', it a) will recognize what you're trying to translate and b) translate the text for you. Google Lens will be available later this year.
Some big news for Gmail users: Google is rolling out smart replies to iOS and Android. These AI-suggested replies should make emailing (even more of) a breeze.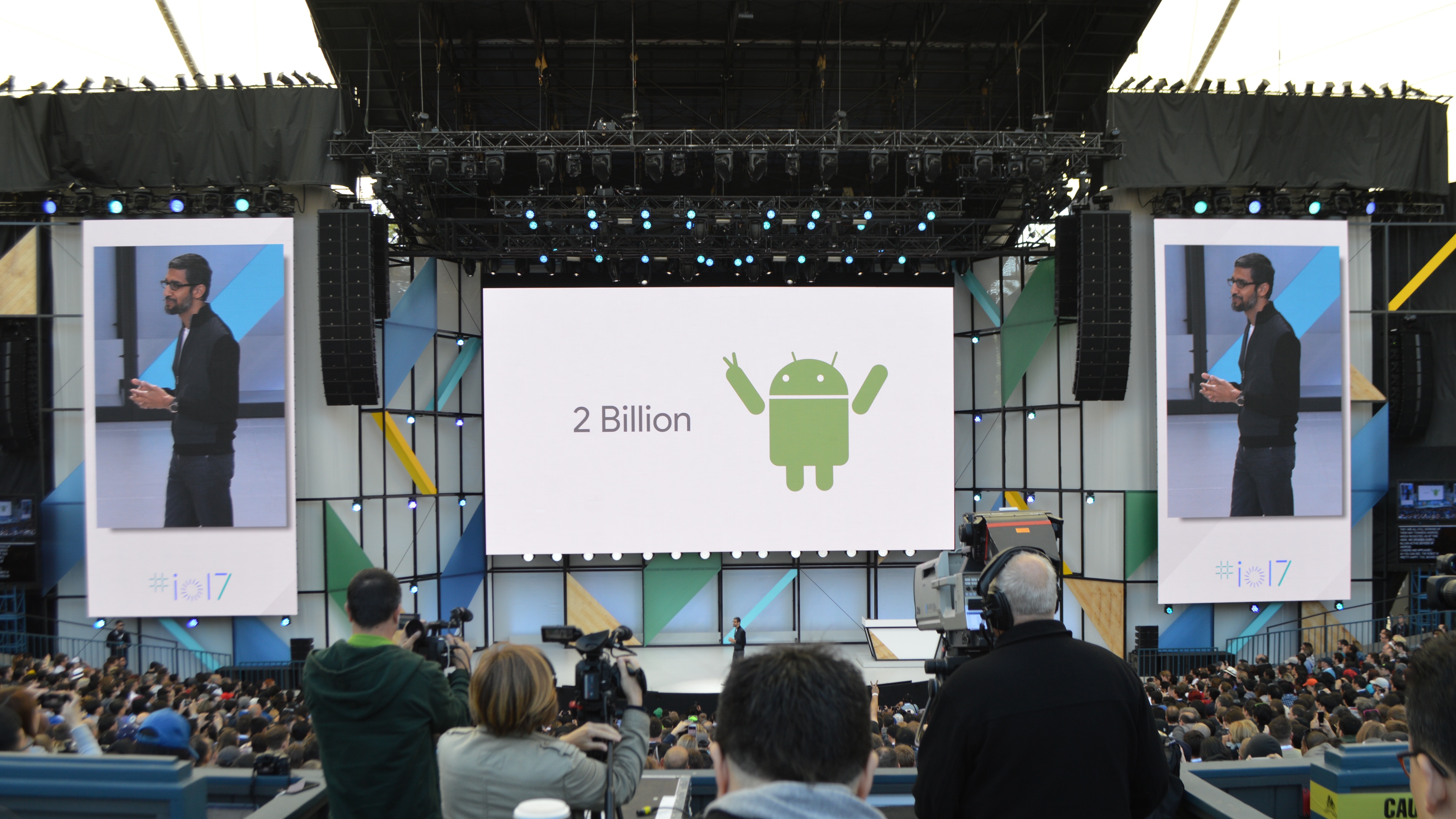 Finally, Google announced Android Go, a version of Android that's less demanding and intended for budget phones beginning in 2018. 
Android Go will allow smartphones with anywhere between 512MB to 1GB of RAM use the latest Android software. It's similar to Google's Android One initiative, which also aimed to put a less taxing Android on budget devices.
While we didn't see any more new hardware from Google at its 2017 IO event, we did get a good sense of where Google's headed in the next year: even deeper into our lives than ever before.
Turn to Page 2 for pre-Google IO 2017 news and predictions!
Read on for more Google IO 2017 rumors and news: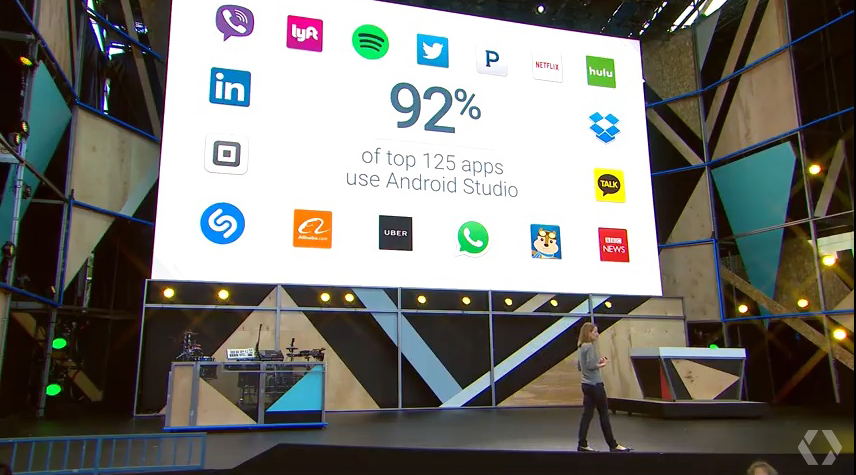 This year's conference looks to be just as jam-packed as IO 2016, where we met Google Assistant, Google Home, and the Allo and Duo apps, as well as learned details about Android Nougat, the Daydream VR platform, Android Wear 2.0 and Android Instant Apps. 
While the "festival" is, as usual, geared towards developers, it's also relevant for anyone interested in Android, Chrome, smart home devices, new applications, virtual reality and, among other moonshots, self-driving cars. You know, the little things.
Google IO 2017 schedule
Google has announced a ton of talks as part of the Google IO 2017 schedule, and here's some great news if you're unable to attend in person: Every technical session, all 150+ of them, will be livestreamed.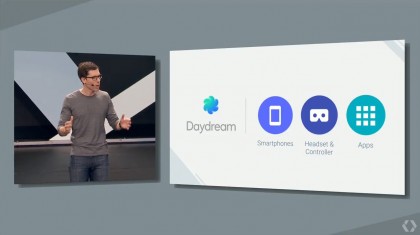 Google is also doing something different this year and hosting an hour-long Developer Keynote at 1pm PT on May 17, shortly after the main keynote wraps up. This will give developers a chance to gain deeper insight into the new products and platforms announced at IO. 
A few sessions to highlight from the current schedule are: 
What's New in Android: 2pm - 3pm PT May 17. In what will likely be the most well-attended and widely watched session of IO, What's New in Android will dive into topics such as the Android O Developer Preview SDK, Support Libraries and what Google says will be "other new and exciting developments." Expect plenty of details on what Android O can offer both developers and users.
Android Wear: What's New & Best Practices: 9:30am - 10:30am PT on May 18. This session will "introduce new features of the next release of Android Wear," which could be a sign Google will talk about Android Wear 3 at the conference.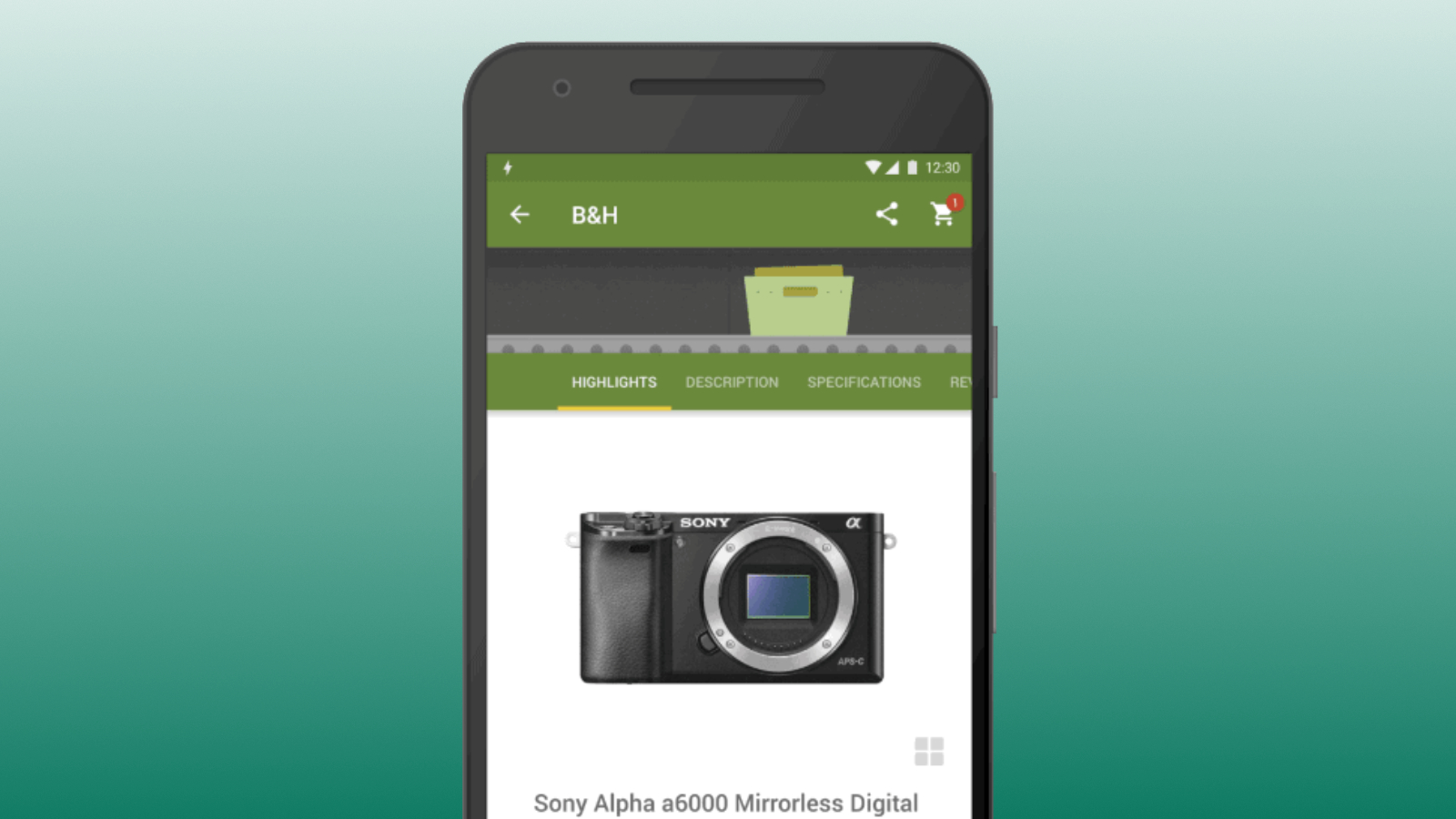 What's new for Android TV: 10:30am - 11:30am PT on May 18. Here, developers will learn all the latest on the Android TV front, including new APIs, features and future platform improvements. 
Introduction to Android Instant Apps: 1:30pm - 2:30pm PT on May 18. In what will likely be a key theme of the show, this session will go over Instant Apps for developers, including how to build them. While this may be a bit too technical for regular users, it's a sign Google will devote plenty of time - and probably officially roll out - Instant Apps at IO. Here's more on why that's a good thing for users.
Google promises more talks are on the way, so we'll keep this page updated with anything that sounds interesting between now and May 17. To get ready for the main event, read on for all the news and rumors we've heard so far about Google IO 2017! 
Say hello to Android O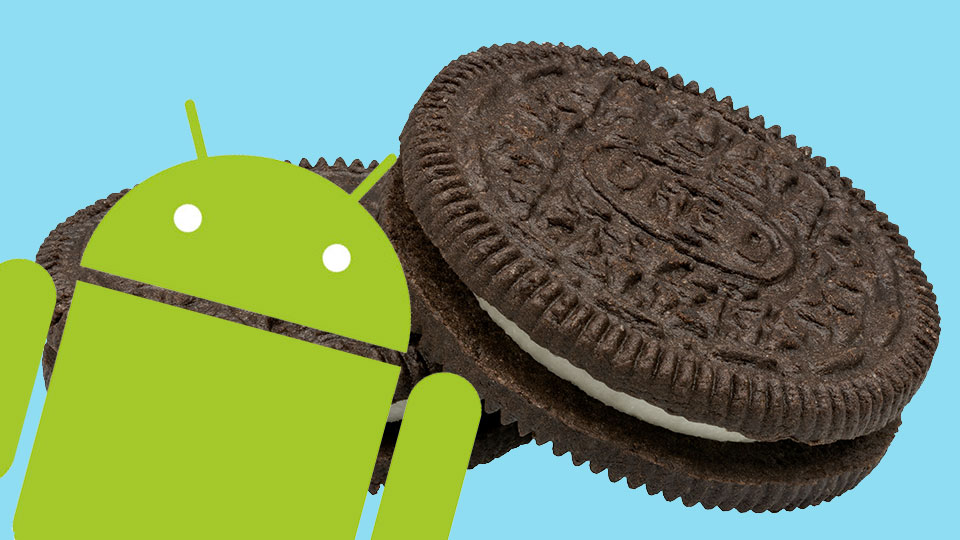 The star of IO, as is tradition, will be the newest flavor of Android. Following in alphabetic order – Android Nougat is the most recent release – Google will officially welcome Android O next week.
While we don't know the next version of Android's official name yet (are we in for another public submission process?), Android Oreo seems to be the front-runner right now.
What will most likely happen is Google will talk about its next mobile OS update at IO, yet hold off launching it till later in the year. Considering Android 7.0 Nougat didn't publicly release until August 2016, this will probably be the case with Android O. 
But what exactly are we in for with Android O? Christmas came early as Google announced the Android O developer preview in mid-March, giving us a look at some early features available in the operating system.
One of the most exciting features in the early build is 'Background limits'. This will make apps less taxing on your device's battery by making limits more transparent to developers. The feature looks to do for your battery life what Data Saver did for wireless bills.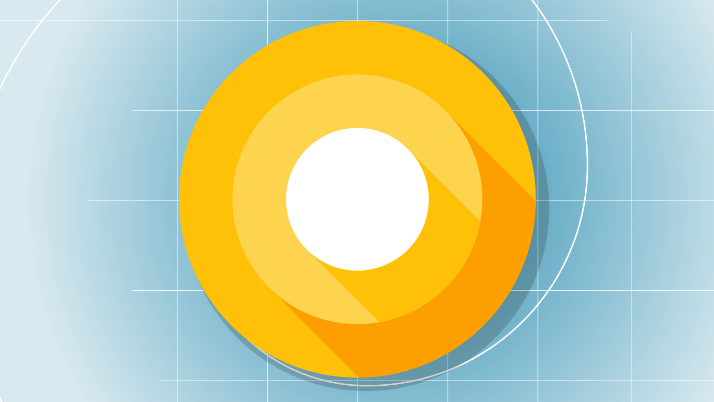 Android O also currently houses picture-in-picture for watching videos while doing other tasks, updates to notifications, including snooze, and animation support for all app icons. 
Google also announced Project Treble in the days before IO, which will help users get the latest flavor of Android more quickly. In a nutshell, Google's aim here is to make it easier for manufacturers to push new software to your phone, cutting down on the time and money requirements that were previously necessary. Now, you won't have to wait months or even years before getting Android O.
One final Android O goodie to note is that Sony worked with Google to bring the former's LDAC codec to Android O devices, which will deliver improved audio quality over Bluetooth.
Google Assistant, everywhere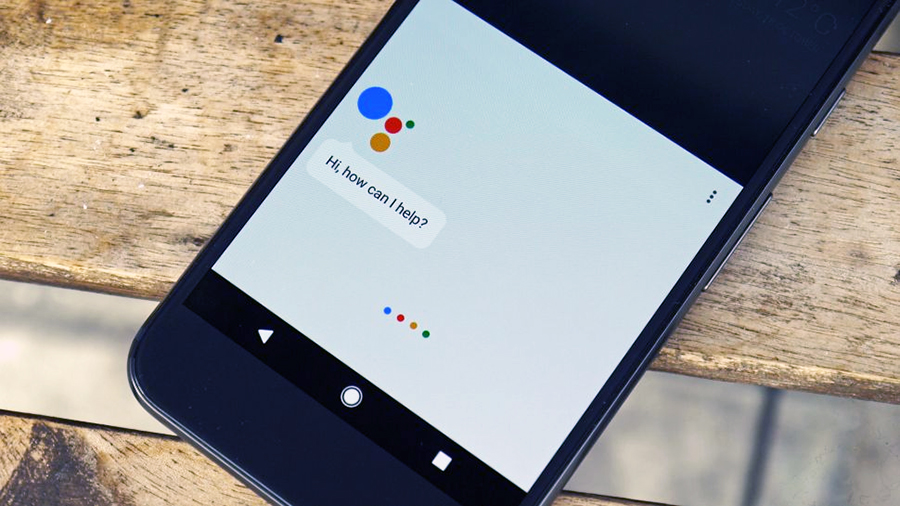 Here's a big rumor for you: word is Google Assistant is coming to iOS, and the app's arrival could be announced during IO. 
Sources tell Android Police that Google's digital helper is making the move to iOS, and though an IO arrival seems most likely, it's not set in stone. Thankfully, we'll soon find out for sure.
While Google Assistant on iOS is big news, it may just be one piece of a larger story Google has to tell about Assistant at IO. Rumblings are that Google will devote plenty of stage time to its digital helper, including the potential to announce its arrival on more phones, devices and services.  
What's the word on Android Wear 2?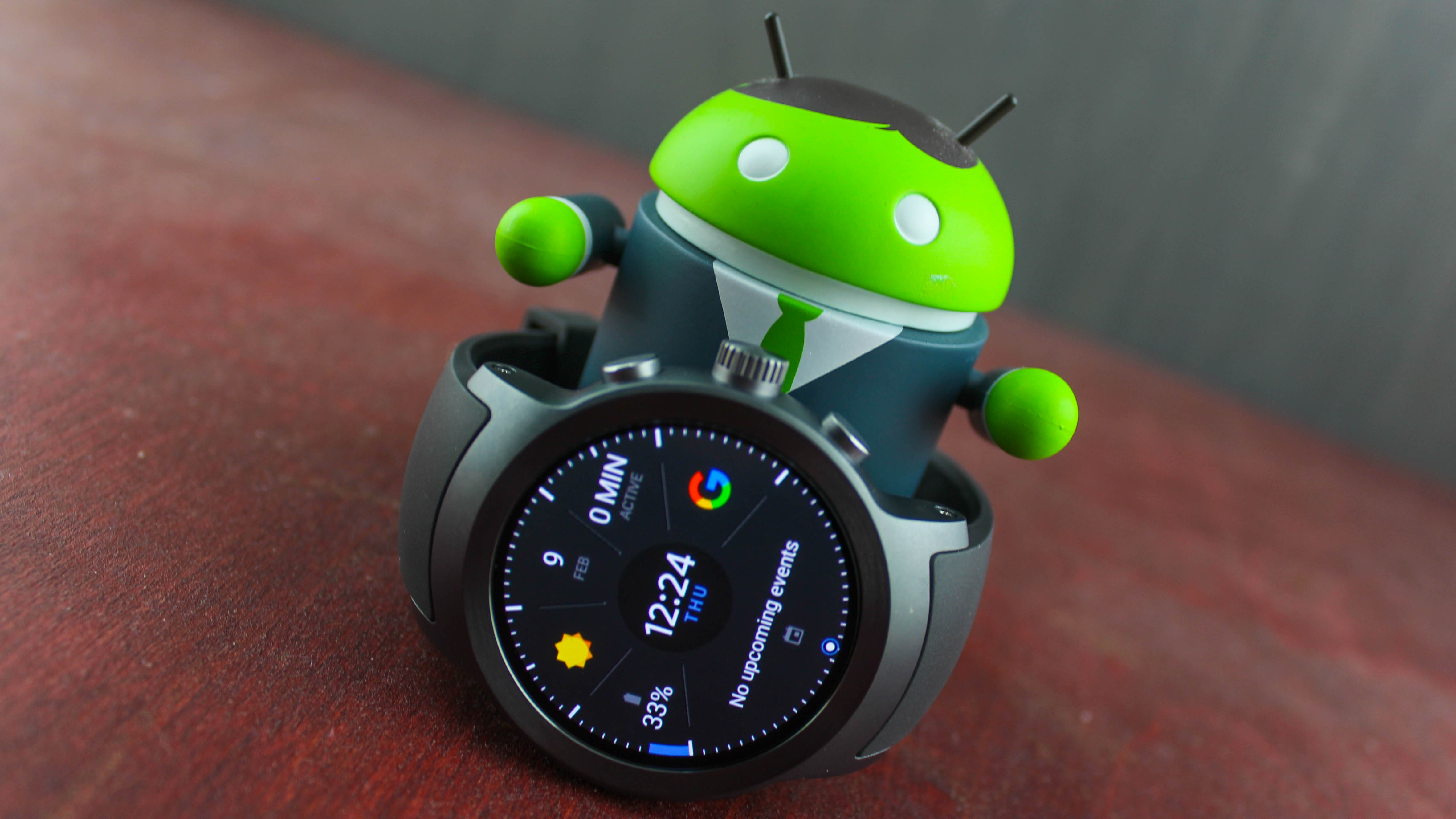 Android Wear 2 released in February, so while it's unlikely Google will announce a major update to its revamped wearable operating system at IO, we expect there to be plenty of talk related to the wrist. 
For starters, if Android Wear 2.0 hasn't arrived on all old smartwatches by then, we could be in for an announcement regarding that very thing. 
We wouldn't be surprised if more Android Wear 2 apps are announced, and we could even see a brand-new smartwatch. No rumblings of said watch have started yet, but with Motorola the biggest hold out of Android Wear 2 to date, perhaps a spectacular Google IO reveal is in store? Just a thought.
Google Home invasion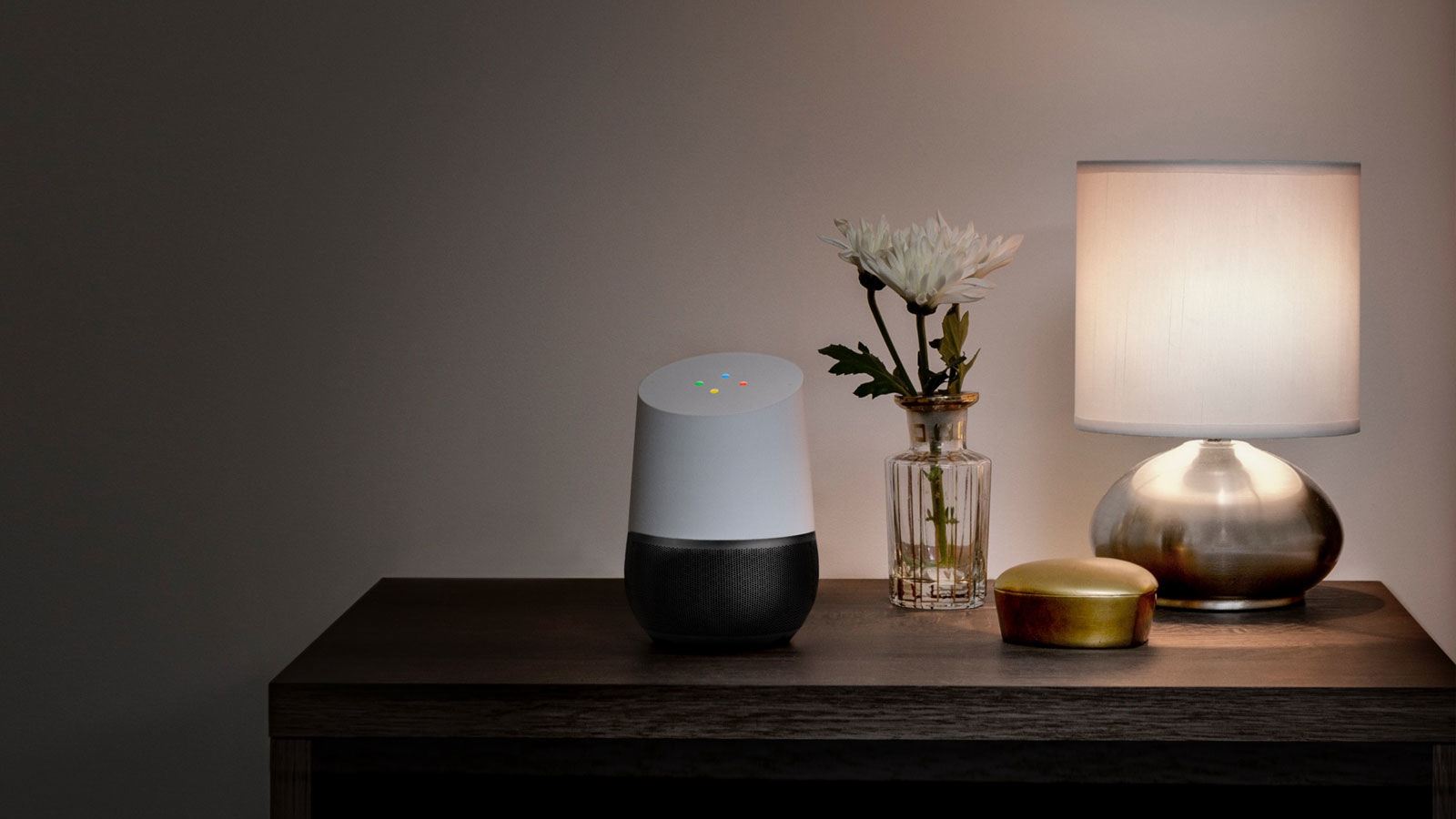 Google introduced its first smart speaker at Google IO 2016 in the form of Google Home (how many times can you write "Google" in a sentence, amiright?), and this year could see an updated version of the device, or new features made available to the original.
One of the more robust rumors is that Google is planning to add phone calling to Home, allowing users to communicate via voice through the speaker.
Considering Google already has the Project Fi and Google Voice services, it wouldn't be too much of a stretch for Google Home to suddenly find its calling chops. Phone calling and messaging is already coming to chief rival Amazon Echo, which puts the pressure on Google to deliver the feature sooner rather than later.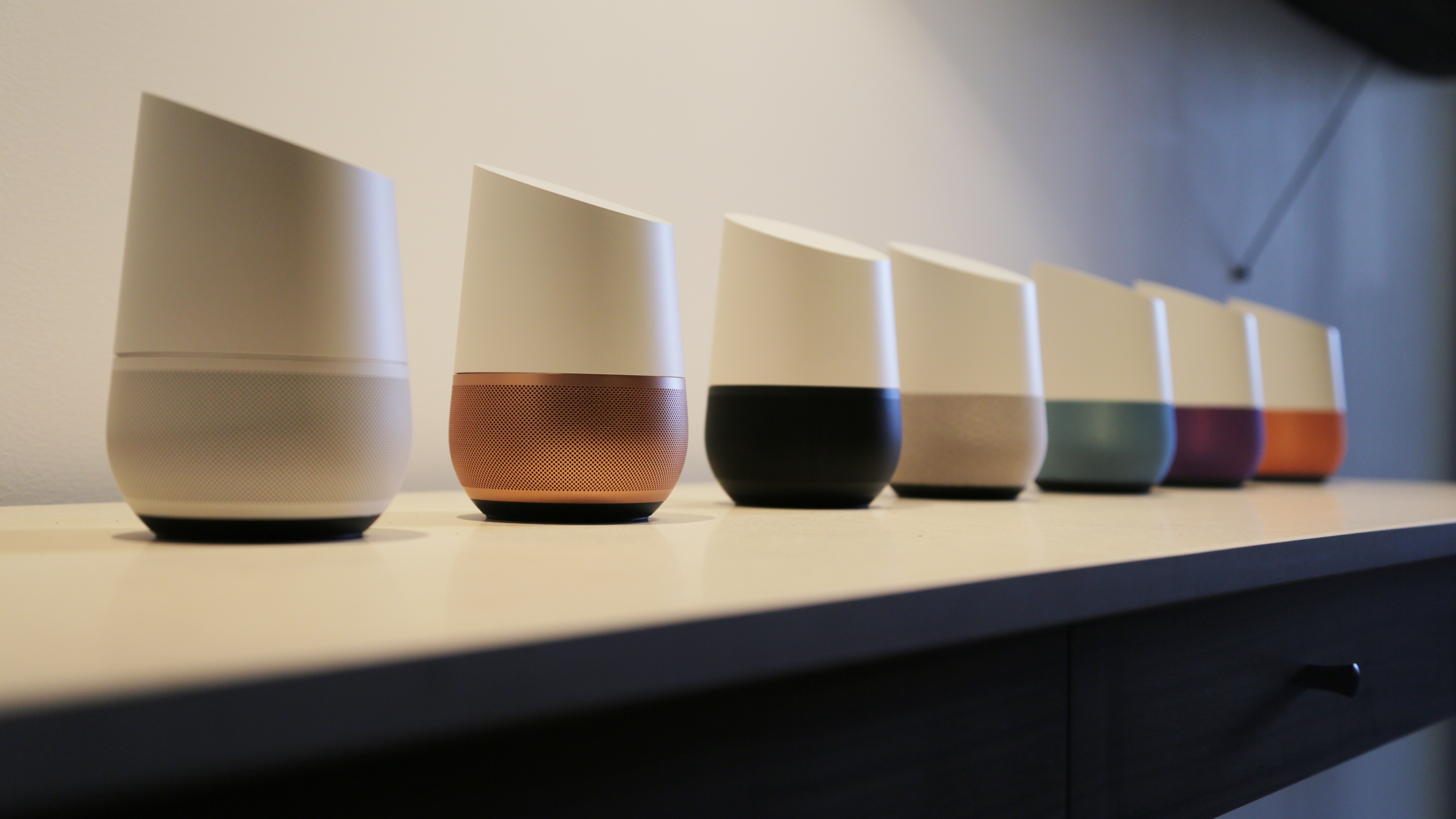 Another report, this time from early April, says Google is considering an updated Home smart speaker that doubles as a mesh Wi-Fi router. 
The device would act as a personal assistant and internet router in one, and presumably like Google Wifi would need multiple units to create a mesh network. 
A few points against updated hardware or major new features unveiled at IO are that Google Home added one of its most requested features, multiple user support, in mid-April and the device just went on sale in the UK. Still, if Google is working to improve Home, chances are we'll see whatever is in store at IO.
Google Chrome improvement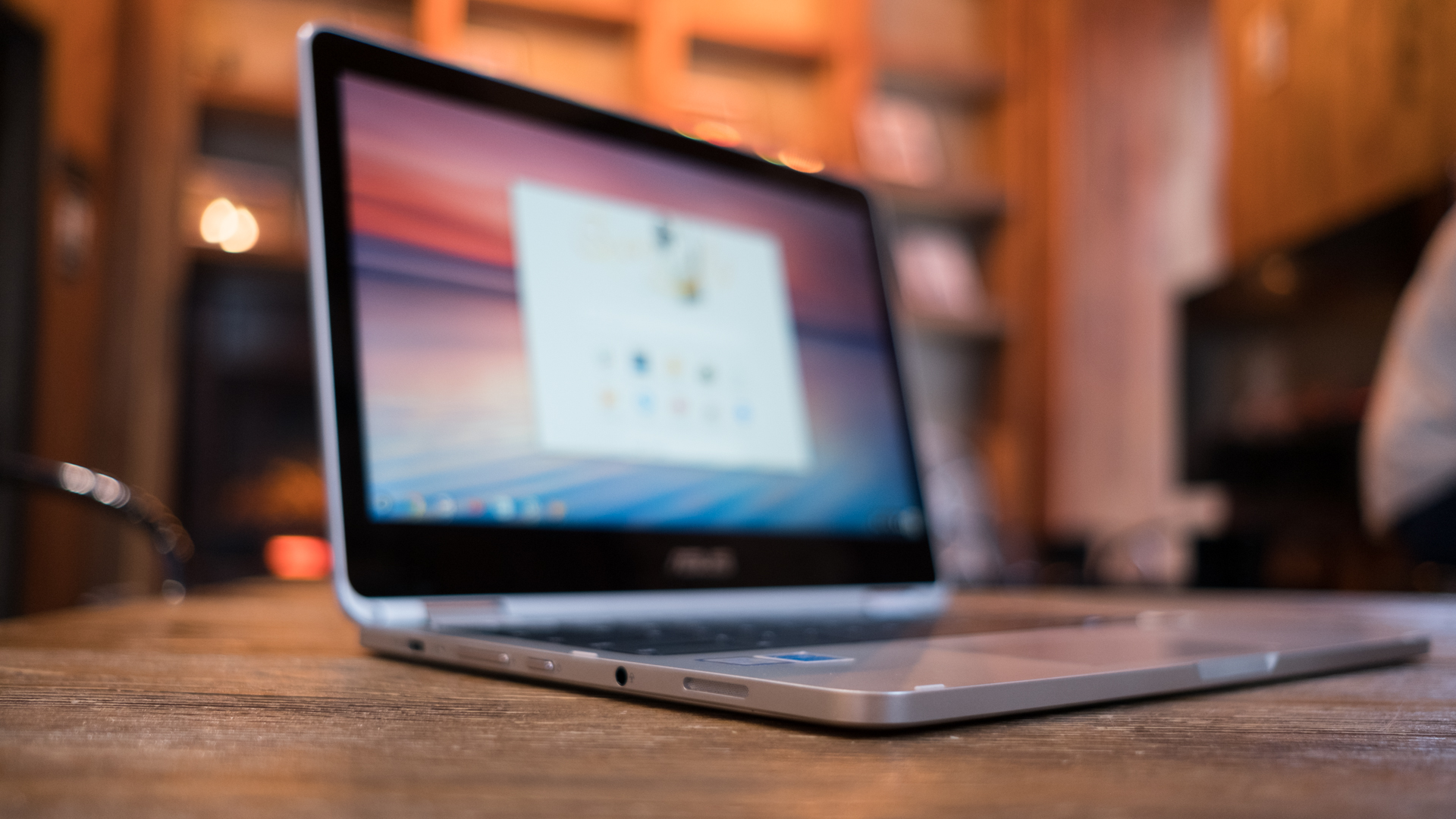 Another area of interest at Google IO will be Chrome, and this could include everything from new Chromebooks to improved browser features. 
The most likely developments we'll hear about are features such as Android apps working on all future Chromebooks. As Google and other tech giants look to more closely tie mobile and computing operating systems together, Google will almost certainly discuss how it's accomplishing this for the benefit of developers – and the audience watching at home.
There are also whispers spreading Google is preparing an ad-blocker to be built into Chrome. It's almost impossible ad revenue-dependent Google would block every advert on Chrome, so it's more likely Google will introduce a tool that filters out the biggest offenders. Perhaps we'll meet this quasi-ad blocker at IO.
New Google Pixel phones? Perhaps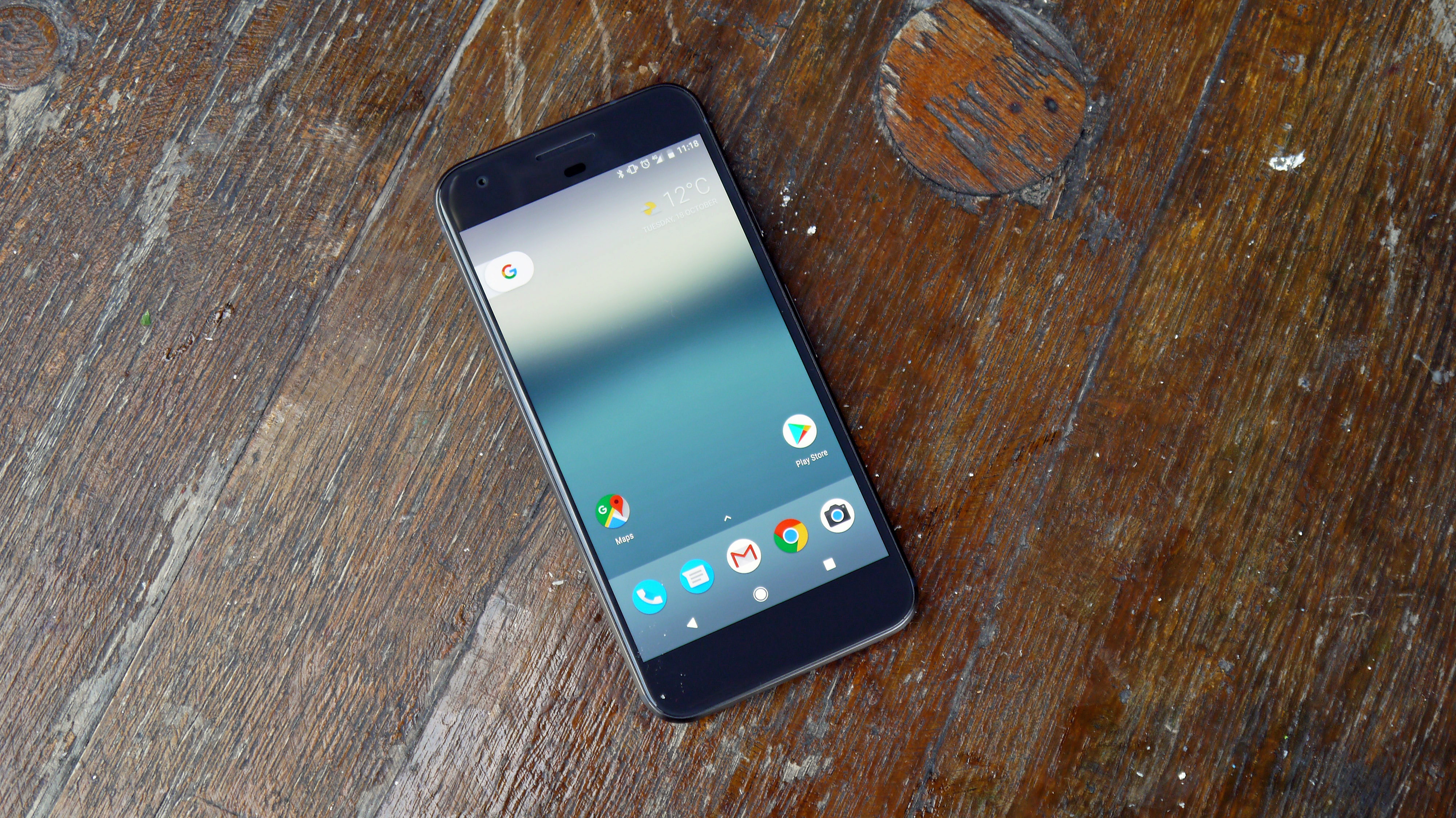 Google announced the Pixel and Pixel XL phones in October 2016, but rumors have been heating up that already the Pixel 2, Pixel 2 XL and even a Pixel XXL are in the works.
It's possible Google could unveil new mobile devices at IO 2017, though we're putting this in the not-very-likely category. 
Not only is the distance just a little too close to the first devices' release, but Google's head of hardware said Google plans to stick to an annual release cycle with the devices, which puts a launch date later in the year. 
He did, however, confirm new Pixel smartphones are coming, and if a recent Google investment in LG Display is anything to go by, the new Pixel phones will have curved OLED screens. 
Android in the car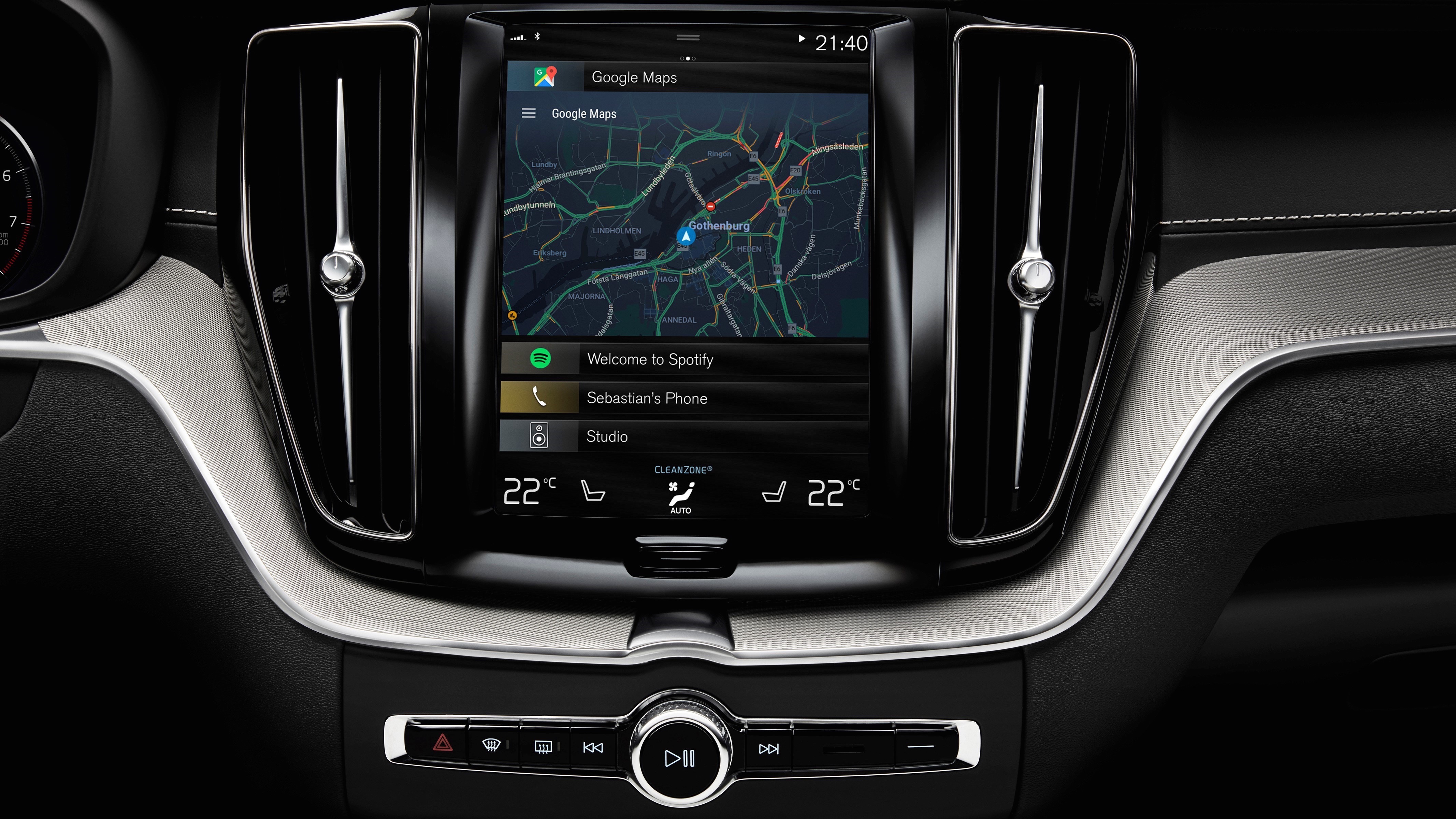 All was quiet on the Android Auto front... until just days before IO when Google announced it's teamed up with Volvo and Audi to bring Android to future cars.
Android will serve as an infotainment system in these vehicles, offering Android Auto staples like navigation while also performing tasks like controlling the AC and windows. Google Assistant is also part of the package, meaning car owners can tap Google's digital helper even when they don't have their phones. 
It will be at least two years until we see this version of Android in new Volvo cars, but until then Google is showing off a preview form at IO. We'll be sure to see what it's all about.
Virtual reality, Chromecast and everything else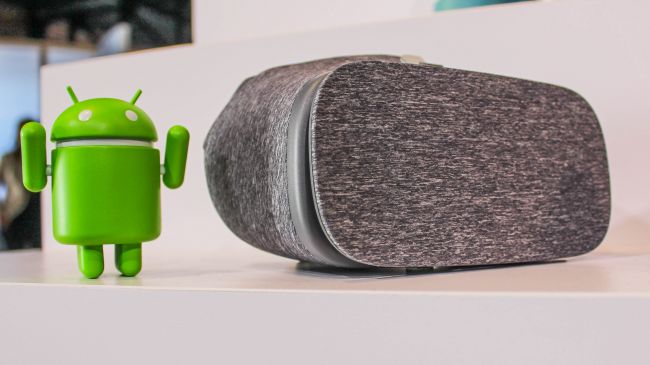 There's no doubt Google will announce products, services and/or updates outside of these core categories at IO 2017. Here's what else we could see this week:
Like Pixel, it may be too early for the Google Daydream View 2 headset, but we'll undoubtedly have news on the VR front from the Big G. This could include a headset price reduction, or updates related to how developers create and publish content for virtual reality.
With Google Play looking to promote great apps and games across all hardware platforms, as Google recently told us, we wouldn't be surprised to see plenty of time devoted to this very topic in front of the developer crowd.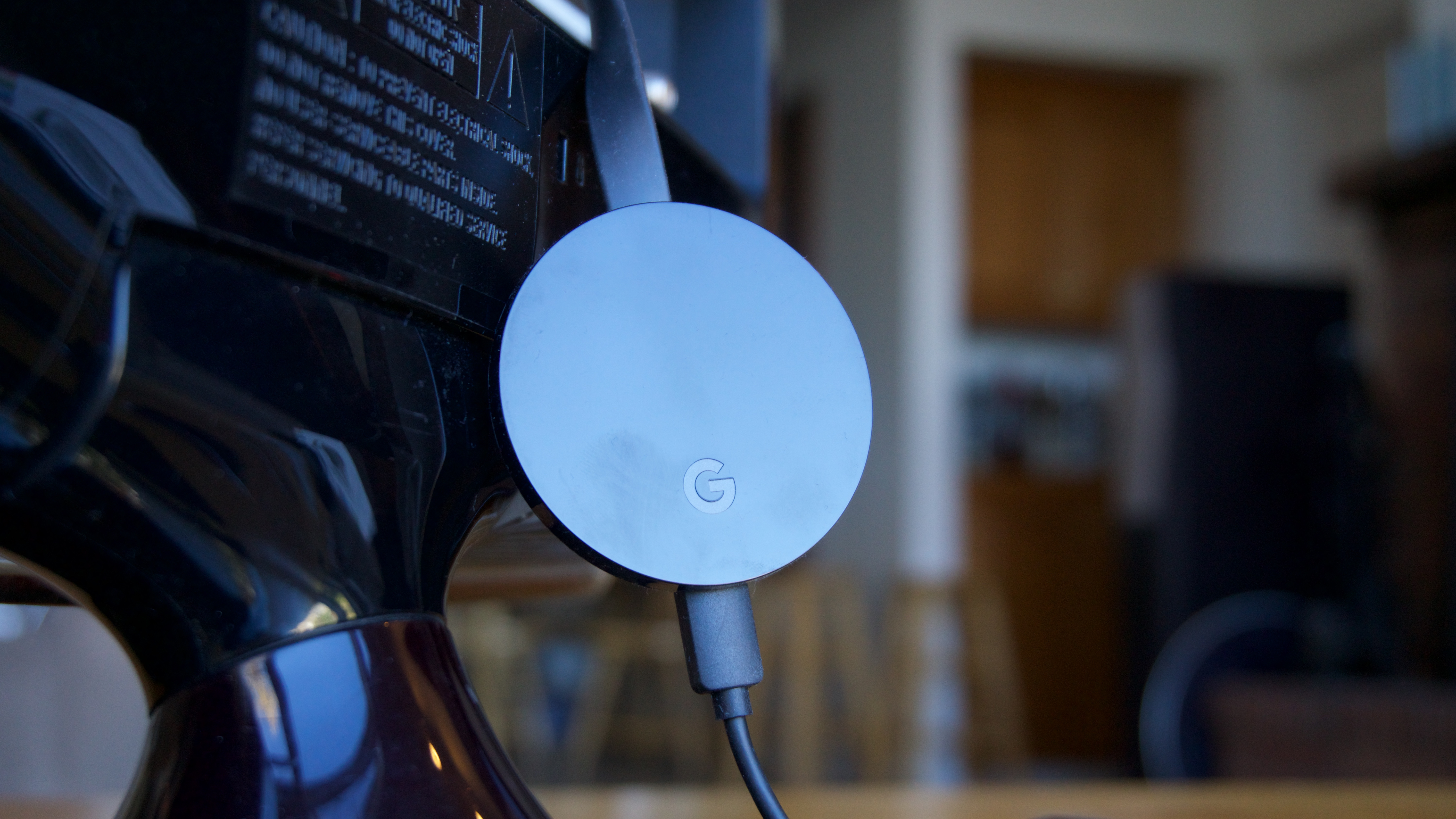 On the home entertainment front, whispers are circulating that Google Assistant may become available on more third-party devices, expanding its roots beyond the Nvidia Shield 2017. This would certainly make sense, and an announcement on additional partners could be in the IO cards. 
Another possible topic are updates to Android TV, though those will likely be minor if any are announced. 
We could also be in for a new Chromecast as it's been some months since the Chromecast Ultra went on sale. At one time the best selling streaming video device, Google may look to recapture some of that old Chromecast magic with a new and improved disc.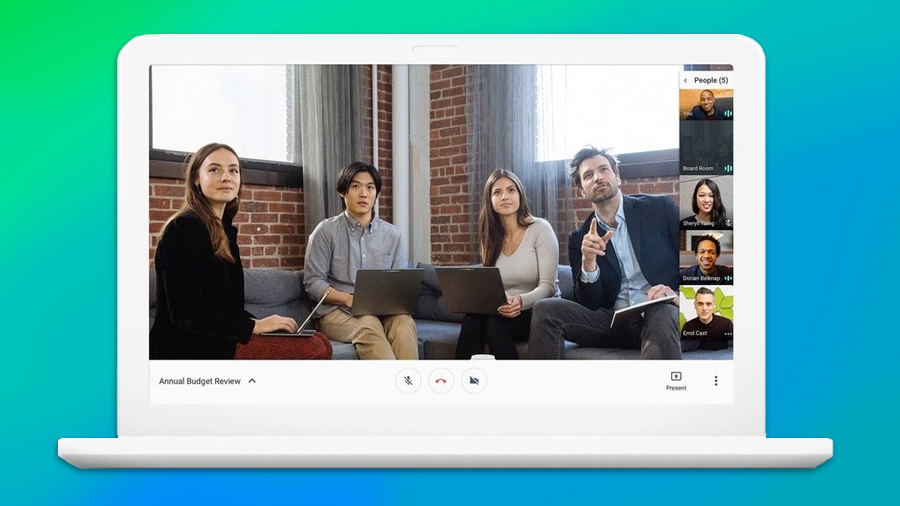 Google is also keen to get Assistant into more devices. The search giant released a developer preview Google Assistant SDK in late April, letting anyone build the digital helper into any device they create. While many of these gadgets will be of the prototype variety, expect some commercial products to hit the market with Assistant in tow. We'll likely hear plenty more about this initiative during IO.
Another potential IO agenda item we can speak to with some authority is Google's messaging platforms. 
Google earlier this year announced two new Hangouts offerings geared towards enterprise users – Hangouts Meet and Hangouts Chat – but there was quickly confusion as to whether the consumer version of Hangouts would stick around or, as was suggested, the newer Duo and Allo apps would take the place of average-user chat services.
This is not to mention the revamped Google Voice service Google rolled out in January. And with video app Google Duo adding voice-only calling on April 10, the chat app waters have gotten quite murky.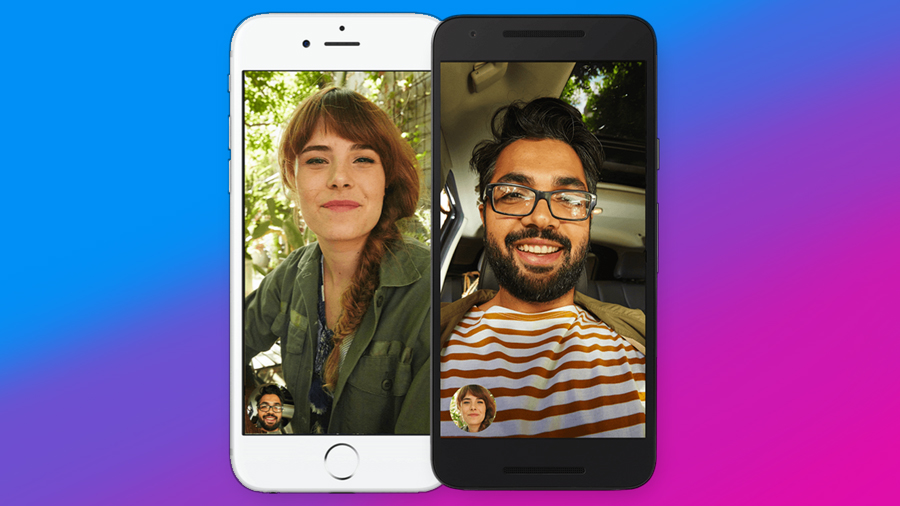 What is clear is that there are one too many Google-branded messaging platforms, and perhaps the Big G will finally drop what's not working and focus on making a few great chat offerings. In fact, it already started a chat app clearing out in late March. 
This was in an effort to "focus and prioritize" on the features and apps Google deems most important, and could be just the start of a chat service spring cleaning we'll see the culmination of at IO.
Another likely announcement is the Allo desktop and/or web app, both of which have been teased by Google execs. Users are especially keen to get Allo on the desktop, and it's a good bet Google won't want to disappoint.
Last but not least, Google Calendar made the jump to iPad via an optimized app in late March, which could be a sign of more cross-platform integration to come.
Date:
Saturday, May 20, 2017 - 18:29
Simple, Fast, Reliable Server Hosting - Since 1994
Receive a $15 credit instantly.
Fast Cloud Hosting
Windows, Linux and FreeBSD Servers - Up in 30 Seconds
Create a Cloud Hosting account and receive a $15 credit Click Here