Google is launching Android Go to conquer the rest of the world
Android Go is an operating system for low-end smartphones and is aimed at cheaper markets and thus developing countries. But is Google's idea altruistic or selfish?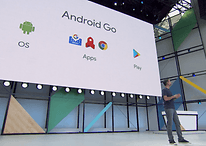 (This is a preview - click here to read the entire entry.)
Date:
Friday, May 19, 2017 - 13:00
Simple, Fast, Reliable Server Hosting - Since 1994
Receive a $15 credit instantly.
Fast Cloud Hosting
Windows, Linux and FreeBSD Servers - Up in 30 Seconds
Create a Cloud Hosting account and receive a $15 credit Click Here