HTC U11: both sides of the coin
The HTC U11 has some interesting features like Edge Sense and Sense Companion but are these enough for it to be a better phone than its competition? Read on to find out!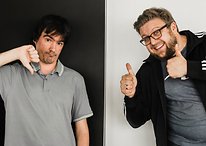 (This is a preview - click here to read the entire entry.)
Date:
Friday, May 19, 2017 - 19:00
Simple, Fast, Reliable Server Hosting - Since 1994
Receive a $15 credit instantly.
Fast Cloud Hosting
Windows, Linux and FreeBSD Servers - Up in 30 Seconds
Create a Cloud Hosting account and receive a $15 credit Click Here