Huawei Mate 10 Pro review
The Huawei Mate 10 Pro has a lot going for it. In addition to a slick, premium design, the screen packs vibrant, OLED technology with an 18:9 aspect ratio - similar to that found on the Google Pixel 2 XL and iPhone X.
Huawei's Mate 10 Pro also has a dual camera set-up that's a bit different to the one on iPhone 8 Plus and Galaxy Note 8. It comes with Android 8, the latest version of Google's operating system, meaning you get the operating system's latest security features and UI highlights - such as picture-in-picture viewing and notification badges .
When its specs are laid out alongside the rest of the flagship competition, the Huawei Mate 10 Pro wins out in some key areas. For starters, it offers more storage - 128GB as standard vs 64GB on other flagships.
It also has a beefier battery than the competition - a huge 4,000mAh, compared with, 3,300mAh in the Samsung Galaxy Note 8 and under 2,691mAh in the iPhone 8 Plus.
The Mate 10 Pro even has an IR blaster for some added nostalgia-factor, meaning it can double up as a TV remote control for those times you're trying to spook your mates in the pub, or simply can't find your own.
The phone isn't perfect though. The screen isn't the sharpest at 1,080 x 2,160, putting it below the crystal clear 2K and even 4K displays on competing smartphones like the Sony Xperia XZ Premium. 
It also has no headphone jack, or microSD card slot - so you'll need to use a dongle for your wired headphones but the ample internal storage should be enough to last the life-cycle of this phone. And even though it has a glass back, it does not support wireless charging- which certainly has us scratching our heads.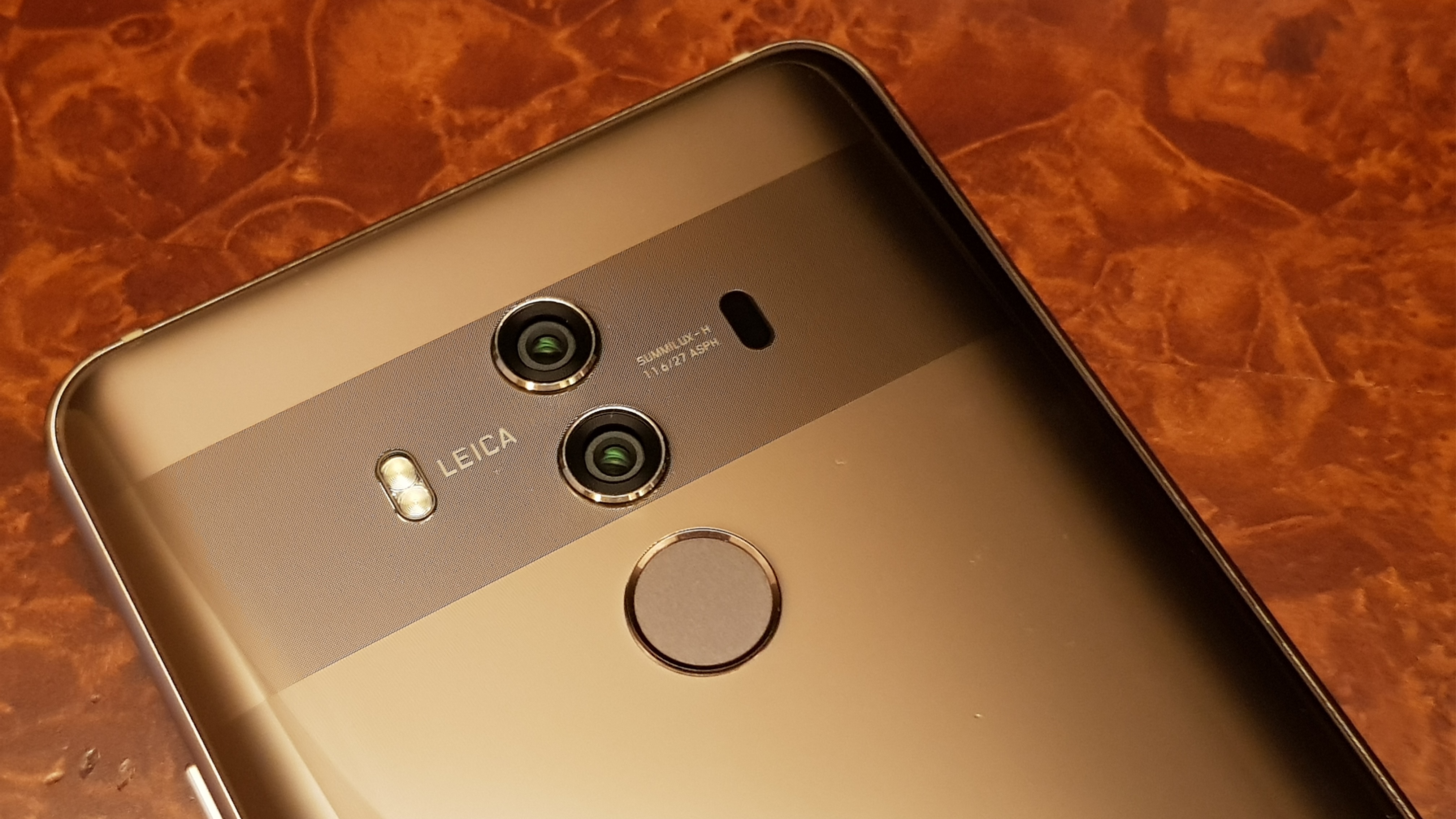 The premium finish is compounded by the phone's glass back
Huawei Mate 10 Pro price and availability
Huawei stepped out of the shadows with the Mate 9 which turned out to be the best phablet from last year. But Huawei had a few advantages last year- Samsung's phablet was recalled, Apple's design wasn't new and LG misfired with the V20. This year, all of Huawei's competitors have brought their A game.
And even though Huawei has made massive inroads with getting its name out as a premium brand in the last year, the asking price of the Mate 10 Pro at AED 2,999 puts it right up there with Samsung and Apple's handsets. 
Due to launch in the UAE by the end of November, Huawei is be hoping it can finally mainstream its Mates.
What's in the 'Pro'?
An OLED screen
An f/1.6 dual-lens camera
Lots of storage but no microSD slot or headphone port
The Huawei Mate 10 Pro launched alongside the Huawei Mate 10, which, is very similar on paper to the Huawei Mate 9.
The main differences between the Mate 10 Pro and Mate 10 as a result, are also the main differences between the Mate 10 Pro and the Mate 9.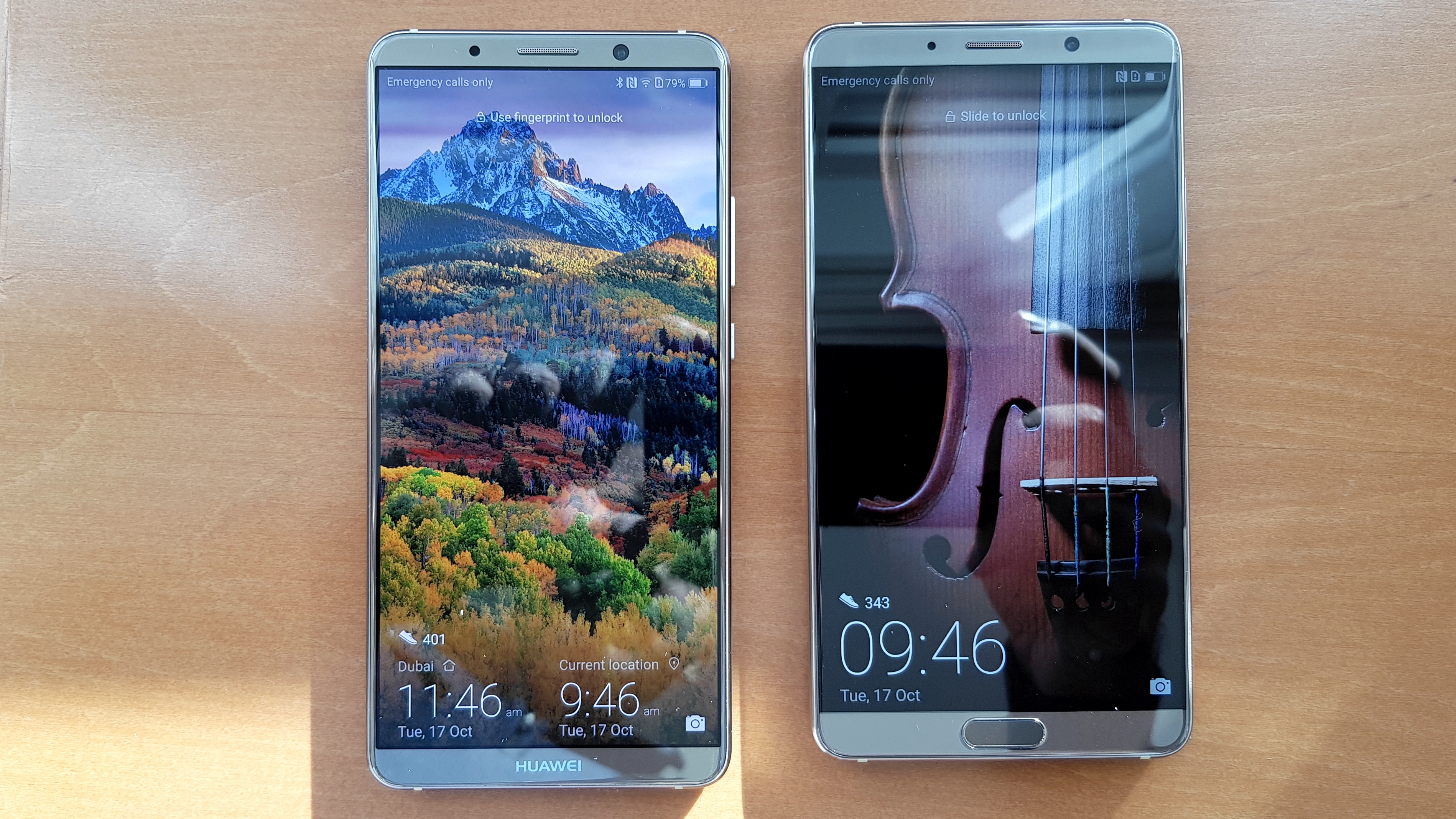 The Mate 10 Pro was launched alongside the chunkier Mate 10
For starters, Huawei has ditched IPS LCD screen technology for the Pro, instead opting for an OLED display - and it is absolutely the right call. This thing pops beautifully.
Also ditched is the headphone jack and the microSD card slot - though there is double the storage at 128GB.
The Mate 10 and Mate 10 Pro do share some key commonalities not found in the Mate 9 however. They're both equipped with Huawei's latest Kirin 970 processor and adopt glass backs. In addition, they both sport the newest version of Android, complete with the newest version of Emotion UI which is 8.0, Huawei's custom interface.
While the latest version of EMUI doesn't look very different than its previous iterations, it does enhances these two phones in a number of very tangible ways, the most notable being the PC experience generated when hooking them up to a monitor or TV using an HDMI cable.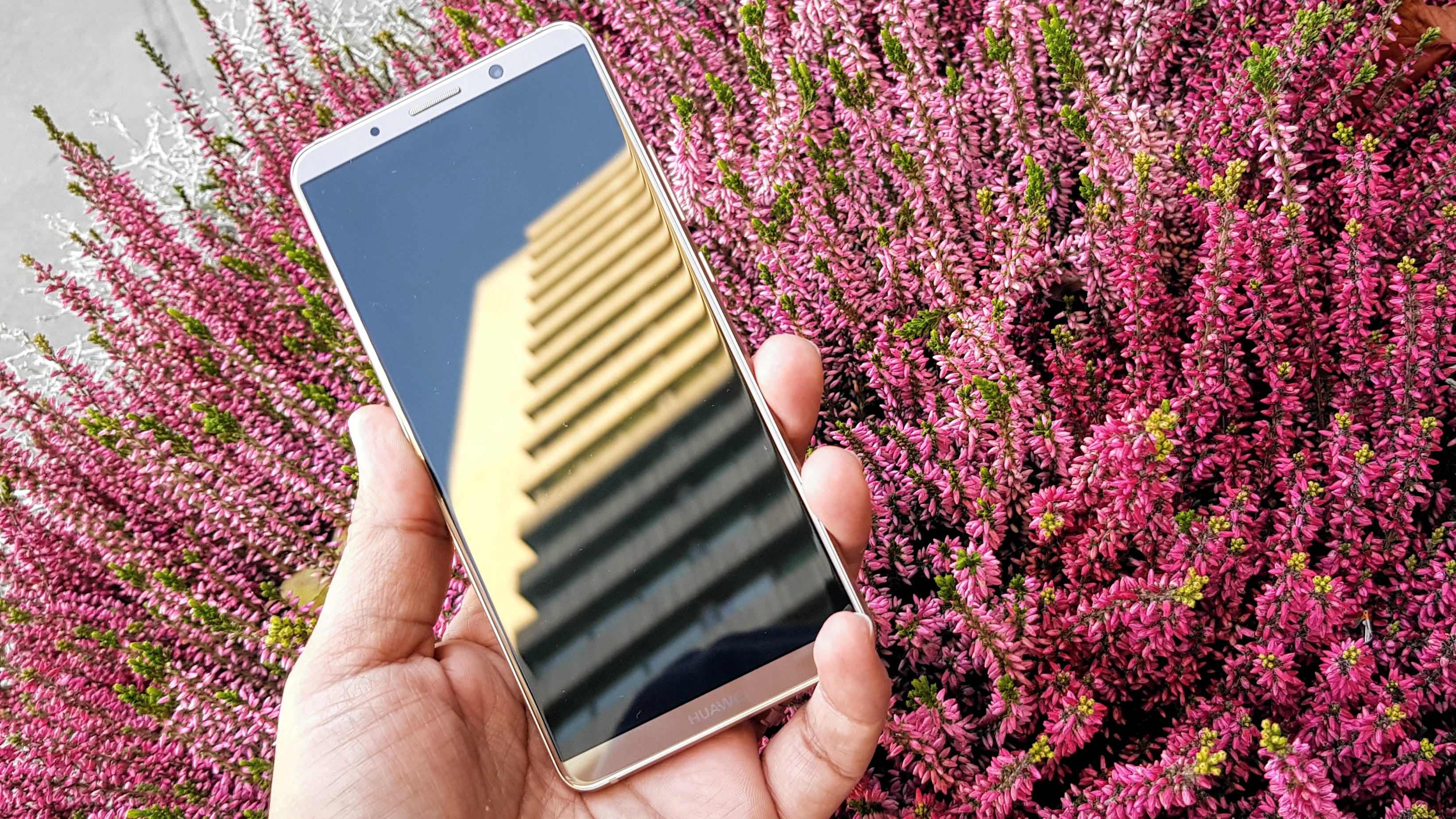 It has a premium, IP67 rated glass body, but no headphone jack
The camera set-ups on the new Mates are similar to what we've seen on the Huawei Mate 9, P10 and P10 Plus, in so far as they offer dual-cameras, combining an RGB and a monochrome sensor. This time round though, Huawei has stepped things up in the aperture department, with f/1.6 lenses across each of the camera modules.
This should result in better low-light photographs, hitting home Huawei's camera partnership with Leica.
Design and display
The best looking Mate yet
Sleek mix of metal and glass
Punchy screen but rivals are sharper
The glass-back on the Mate 10 and Mate 10 Pro have a darker shade strip that runs across the camera module. In pictures, this looks more pronounced but in real life, it's a lot more subtle. Also, the super polished glass has a slightly plasticy feeling.
We're not sure why Huawei chose to replace the more durable metal with glass on the back of the phone, considering there is no support for wireless charging- the main reason other manufacturers chose a glass back.
Nevertheless, the curved Gorilla Glass back panel combines with a metal frame to create a phone that looks sleek, feels rich and doesn't disappoint alongside other phones in the same price-bracket.
Huawei Mate 10 Pro hands on gallery
The front of the phone is seriously screen-heavy, offering a 6-inch display experience while maintaining a smaller footprint than the 5.5-inch iPhone 8 Plus.
Its 80.9% screen-to-bezel ratio impresses compared to the classical iPhone 8 and 8 Plus design, though isn't quite as light on bezels as the iPhone X. Like the iPhone X, Samsung Galaxy Note 8 and LG V30 though, the screen's aspect ratio is ultra-wide with an 18:9 aspect ratio.
OLED technology with some added HDR10 support combine to gives the Mate 10 Pro's display ample punch and pop - more than the comparatively muted Google Pixel 2 XL.
At full HD resolution though, it doesn't have the clarity to compete with the likes of the Sony Xperia XZ Premium, Galaxy Note 8 and S8 series, nor is it quite as breathtaking with regards to color reproduction as the latter two.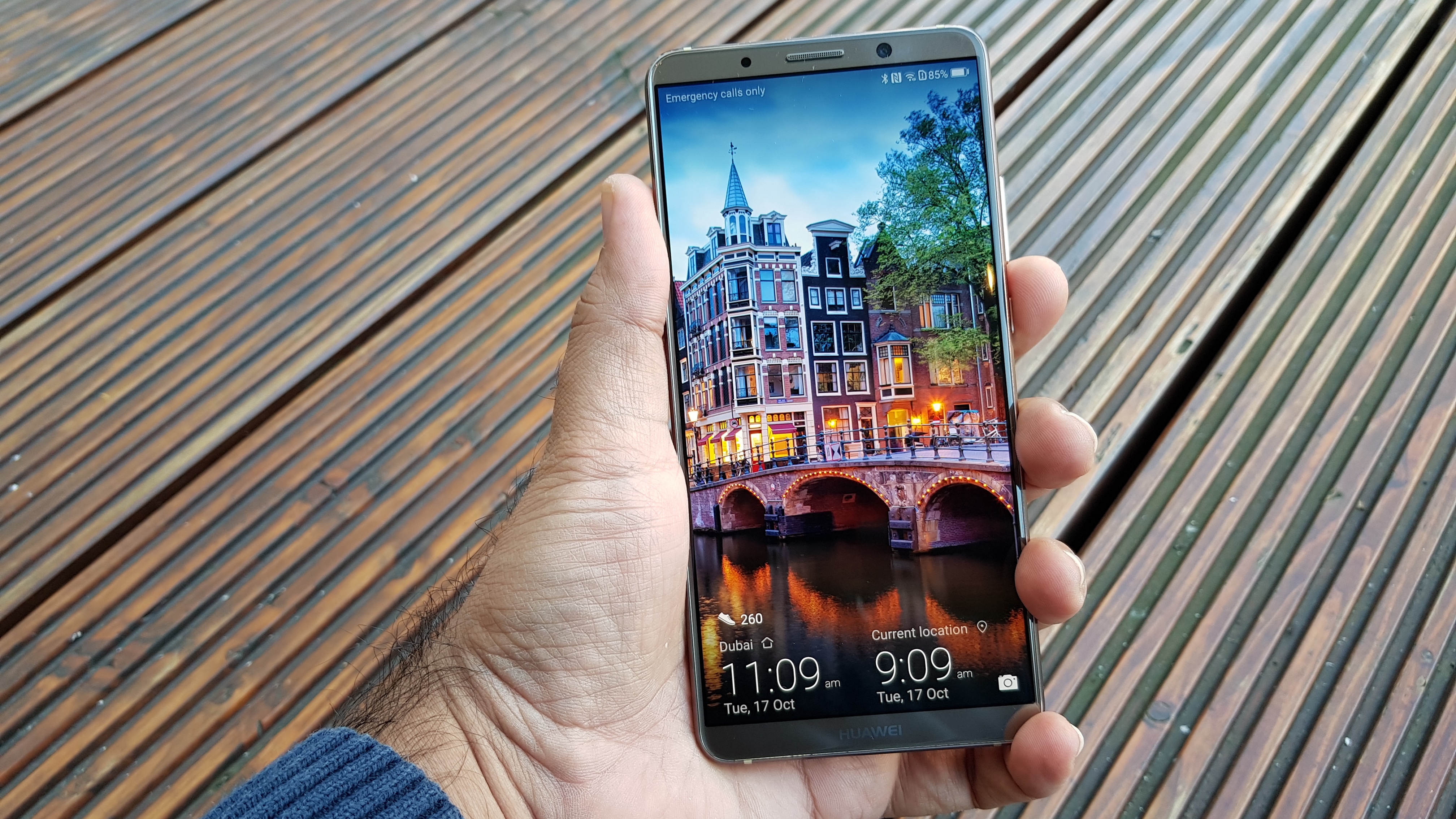 HDR10 is supported on both the Mate 10 Pro hardware and software
Despite this though, it still fares better than the Google Pixel 2 and LG V30 when it comes to color integrity and viewing angles, positioning it firmly in the middle of the premium smartphone screen hierarchy.
Loaded up with a screen-protector pre-fitted, as well as a soft plastic case in the box, it's also reassuring that you won't have to make any additional investments to keep your pricey new smartphone protected from all sides.
Even without a case and screen protector though, the Mate 10 Pro is a sturdy contender thanks to Gorilla Glass 5 on both sides and IP67 water and dust resistance.
The glass back has a slight curve across both axis, softening the feel somewhat. It also seamlessly transitions into the high-gloss metal sides and produces a sufficiently easy to grip shape and texture combination. Like other phones with an all glass design, the Huawei Mate 10 Pro is very fingerprint-friendly.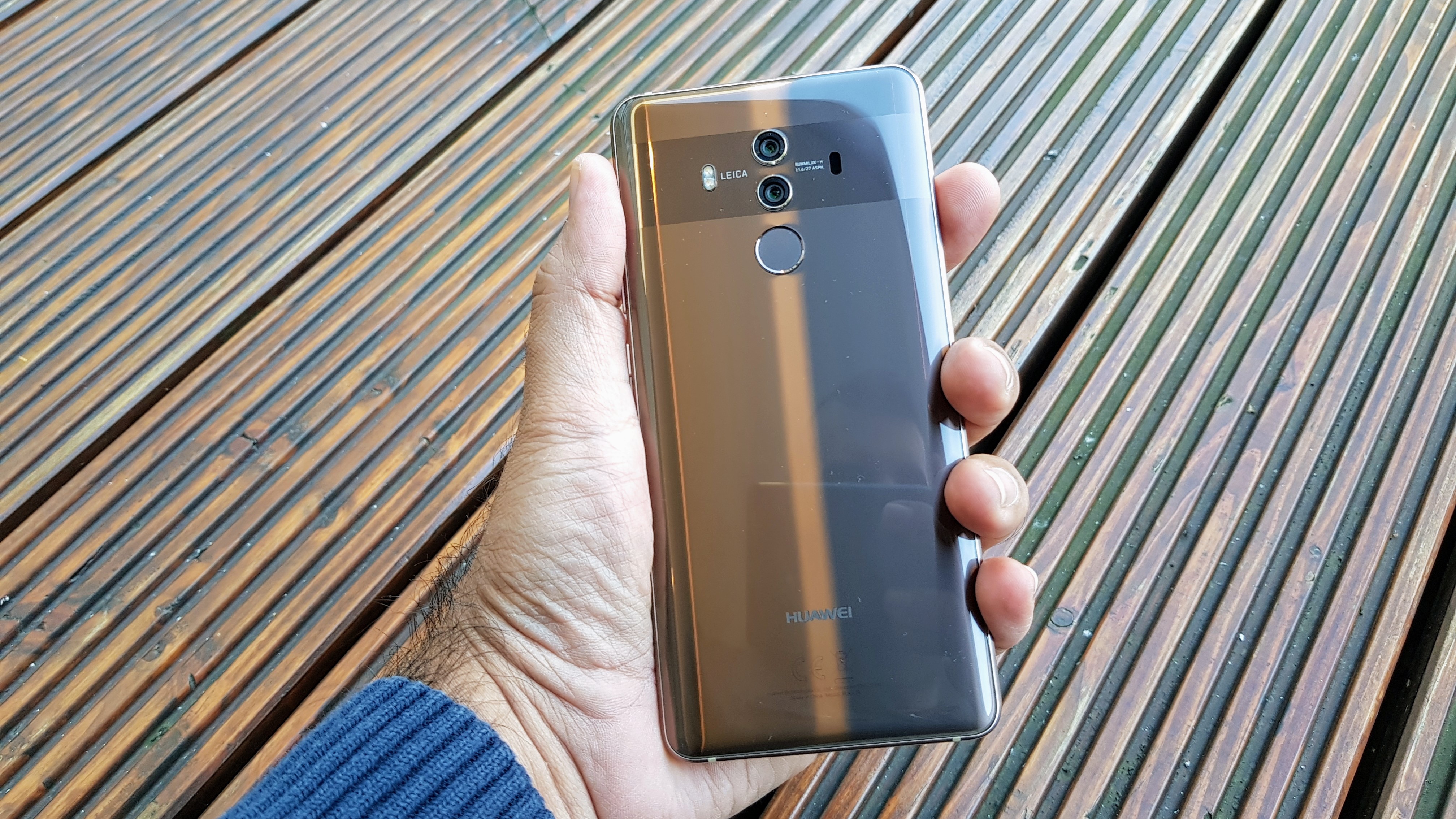 Like most flagships out now, the Mate 10 Pro has a dual-camera set-up
The dual-cameras on the back result in two mini camera bumps, while the fingerprint scanner has is nicely recessed to ensure a quick finger fumble will naturally find it.
While camera bumps aren't ideal, they do help in protecting the cameras in case the phone slips out of your hands or from your table. 
Easy to press buttons adorn the phone's right-side while the dual SIM tray sits on the left. And the bottom base house the USB-C port along with a rather loud speaker. 
The overall design of the Huawei Mate 10 Pro is minimal and beautiful. It will be available in four colors, Mocha Brown, Midnight Blue and Titanium Gray. We received the Mocha Brown edition from Huawei for review which looks great but our favorite is the Midnight Blue.
Battery life
Big 4,000mAh battery
Lasts a long time and charges fast
With 4,000mAh of battery inside the Mate 10 Pro, it has a larger capacity cell than any of its main competitors.
Now, a lot impacts battery longevity aside from milliamp hours. These influencers range from the chipset through to software optimization and even rogue third-party background applications. 
We were initially struggling with the battery on the Mate 10 Pro but a software update fixed that giving the Mate 10 Pro nothing short of class-leading battery life.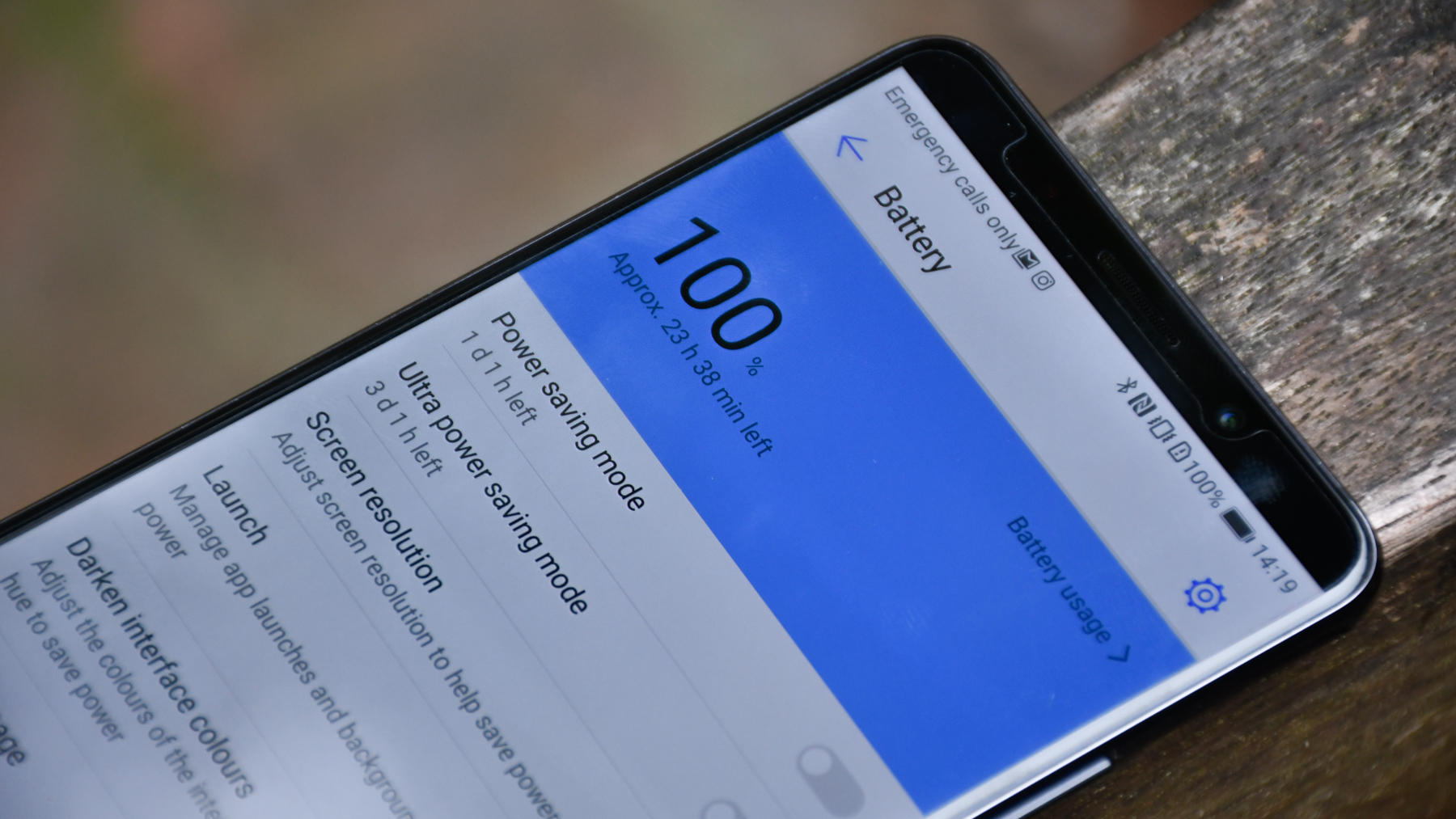 The 4,000mAh battery inside the Mate 10 is class-leading
Screen on-time is excellent here. Even with occasional gaming, film watching, hotspotting and GPS usage, the phone lasts a very comfortable day.
Meanwhile, if you're a light to moderate user more focused on occasional emails and news updates, there's a good chance that you will be able to stretch the Mate 10 Pro through a full second day - and that's without exploring the power saving modes made available by Huawei.
This is unheard of in the current flagship climate, with the iPhone 8 Plus, Note 8 and Google Pixel 2 XL all capping out at a full day, making battery life one of the Mate 10 Pro's biggest strengths.
In our battery tests involving continuous HD video playback at full brightness with WiFi connected, the Huawei Mate 10 Pro lost just 9% of battery after 90 minutes, ranking it above any other flagship smartphone currently available (Galaxy S8 Plus lost 11%, LG V30 13%, Galaxy S8 lost 23%, iPhone 8 Plus 23%). 
This isn't surprising when you consider the 4,000mAh battery inside is the biggest of the bunch - but there's more to good battery performance than capacity, so it's reassuring to know real world results are in line with the phone's specs.
This excellent battery life is also paired with fast charging capabilities, thanks to Huawei's proprietary Super Charge technology. This means half an hour of charge will get you over 50% powered up, once again, keeping the Mate 10 Pro nice and competitive.
Camera
A good point and shoot camera
An excellent enthusiast snapper
There are two camera modules around the back of the Mate 10 Pro, one with a 12MP color (RGB) sensor and optical image stabilization (OIS), the other with a 20MP black and white (monochrome) sensor and no OIS.
If you're wondering where the new Mate improves over its predecessor, it's in the f/1.6 aperture lenses across both cameras.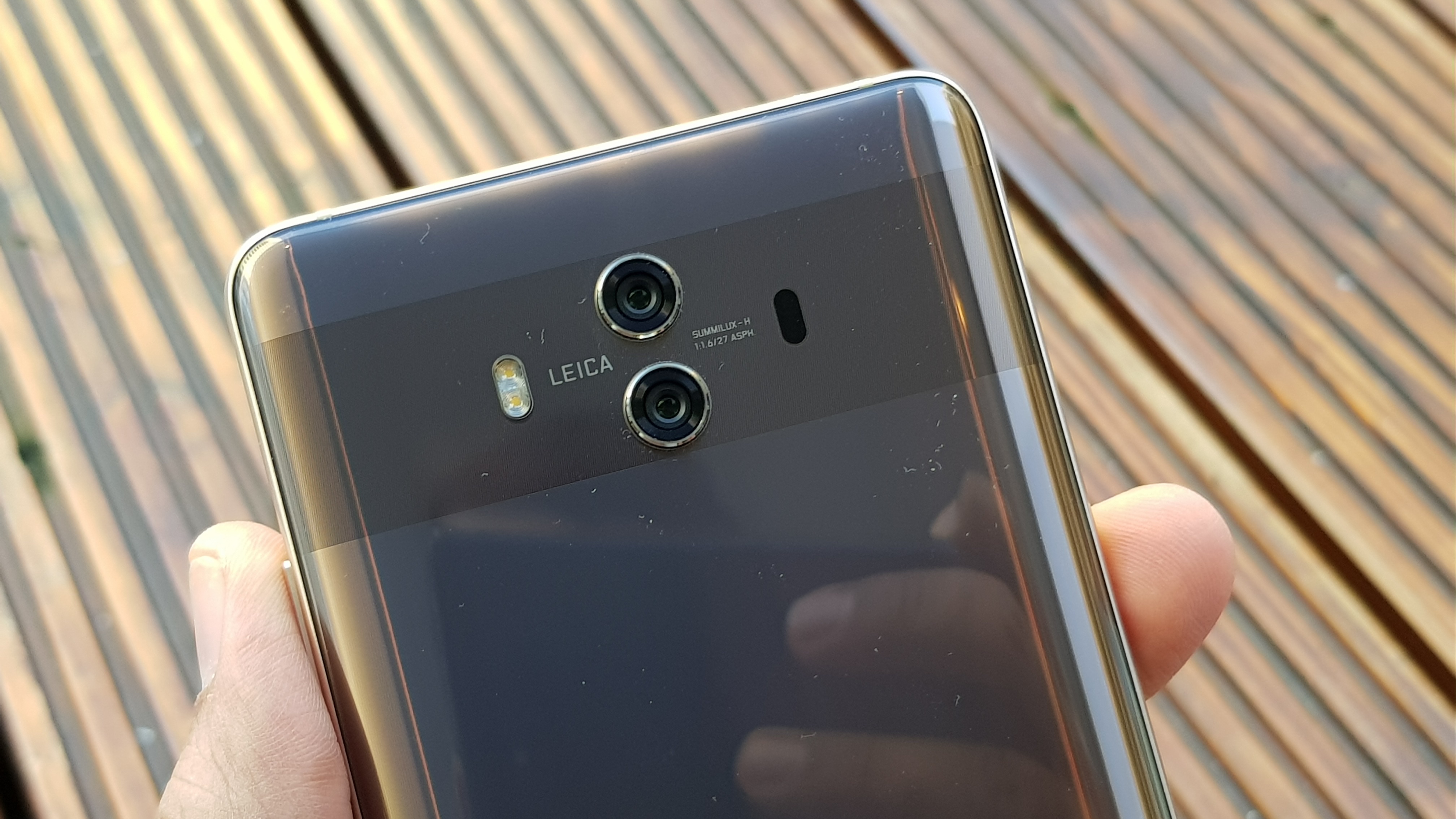 Both of the Mate 10 Pro's cameras have f/1.6 camera sensors
This gives the Mate 10 series the accolade of widest combined apertures across all dual camera smartphones, thereby suggesting low-light performance is where it should shine.
Fortunately for Huawei, reality checks out, with the Mate 10 Pro balancing image processing and detail in middling to low light very well. While there's some grain, the Mate 10 Pro avoids the mottled look as found on the over-processed LG G6 camera.
In addition, white balance is accurate and general low-light results are just a smidgen less impressive than the Samsung Galaxy Note 8.
As for good light, unlike most camera phones, this is actually the area the Mate 10 Pro is a bit weak compared to the competition. While focus and color accuracy are excellent, a tendency to overexpose shots slightly and worse dynamic range than the likes of the Google Pixel 2 XL mean it falls just behind the front runners.
Despite this, detail is good in macro shots. So too is focus, with a multitude of focus types - laser AF, phase detection AF, depth perception to name a few - coming together to help the Mate 10 Pro rank amongst the fastest locking on and picture taking around.
Overall, the Mate 10 Pro isn't the best automatic camera around, though there are many, many hidden depths to its camera capabilities.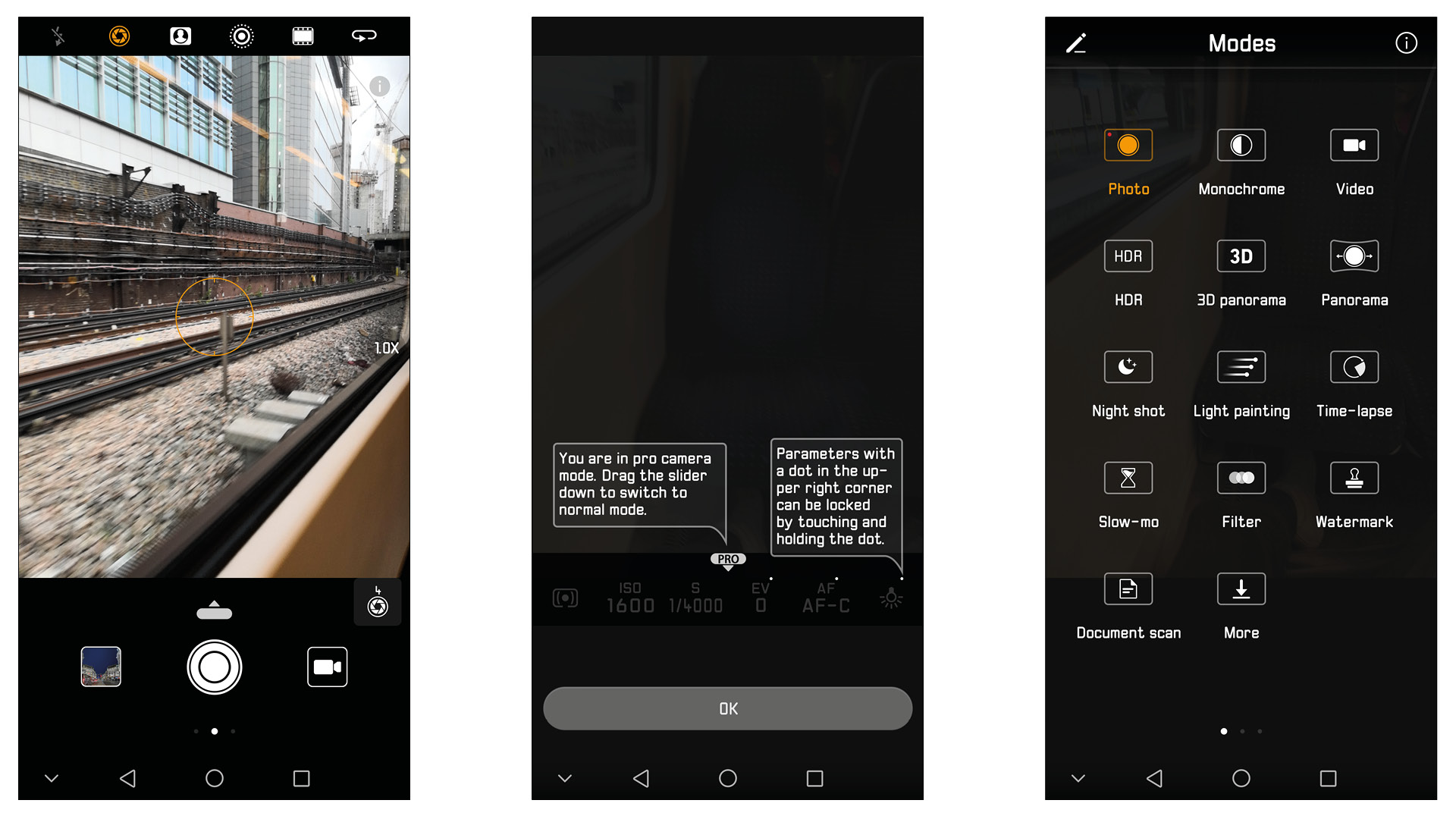 The camera on the Mate 10 Pro is good, but diving into the settings can make it great
Pictures are taken at a default resolution of 12MP and the phone also supports a new 'AI zoom' feature to produce some of the best digital zooms around, even beating out the iPhone 8 Plus's optical zoom in certain lighting conditions.
It also shoots native monochrome which improves its low light capabilities and dynamic range significantly.
Loaded up with a wide-aperture mode to rival the Portrait modes on the iPhone 8 Plus, Pixel 2 and Samsung Galaxy Note 8, the Mate 10 Pro's 'Aperture mode' offers a host of benefits over the competition. For starters, it enables bokeh effects with the widest angle of view - so you can fit multiple subjects in frame with ease.
In addition, once the shot is taken, you can then refocus on a different element within it. It also works just as well on random objects as it does with faces, which is handy.
This flexibility however comes at a price - slightly less clean bokeh around the hair and ears when blurring out the background than the rest of the pack.
Additional shooting modes are too abundant to list exhaustively, but highlights include full manual photography, from 30-second manual shutter speeds through to manual video up to 4K resolution.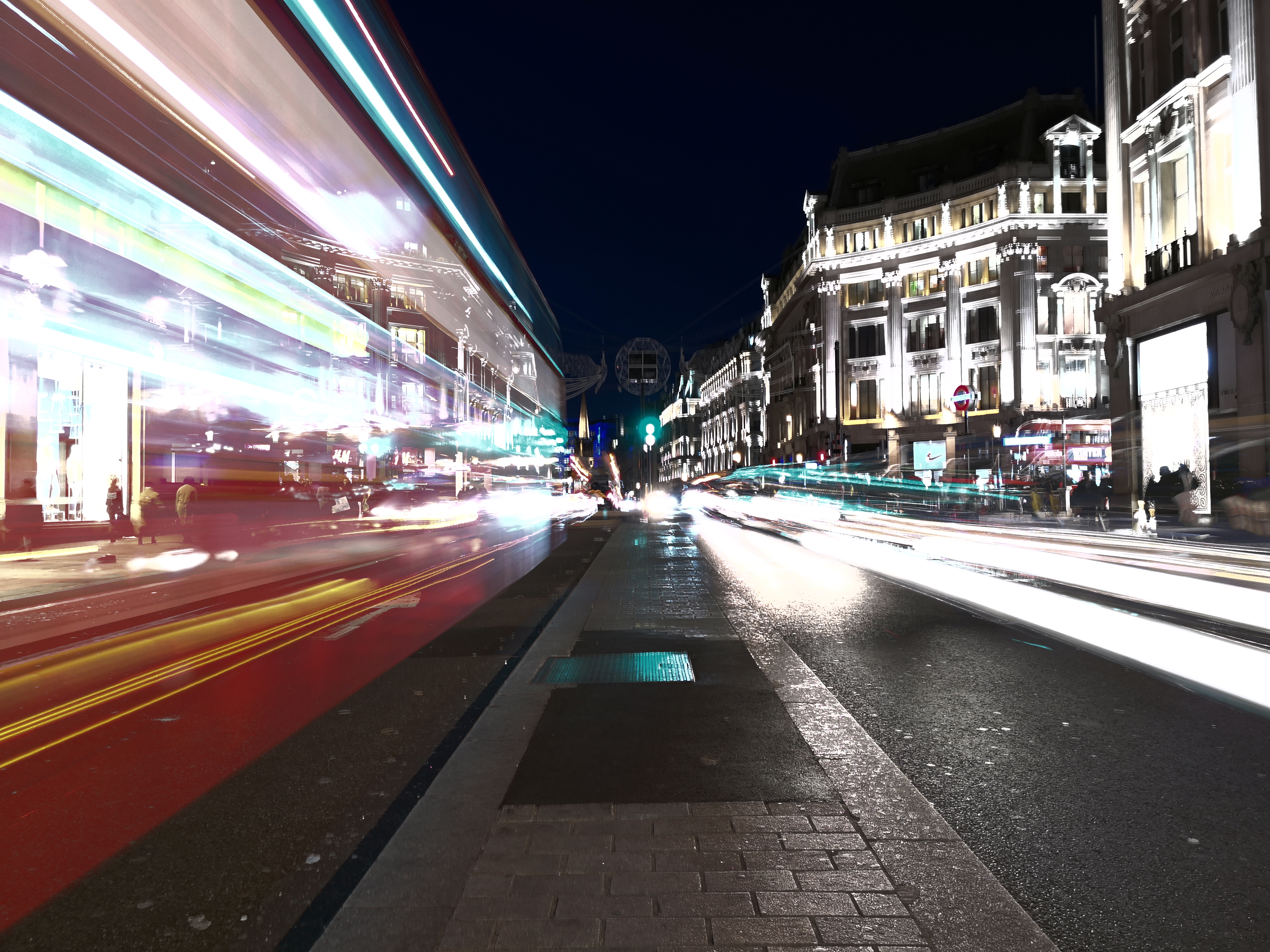 Take some time with the Mate 10 Pro, and it can produce striking shots
Semi-automatic modes are also standout - with an intelligent night mode that composites instances of a scene to create eerily dynamic shots through to a range of light painting modes that prevent blown out elements within your light trail. In short, if you're a fan of tinkering, you will likely love the Mate 10 Pro. 
As for the front camera, it's competitive across the board, with great electronic stabilization, 8MP stills resolution and 1080p video capabilities complete with live beautification - which actually works really well.
Hauwei Mate 10 Pro camera samples
Interface and reliability
Runs Android Oreo
Offers a desktop experience when plugged into a monitor
Emotion UI, or EMUI 8.0, is Huawei's custom interface that sits on top of the latest version of Android, Android 8, also known as Oreo. Off the bat, this puts the Mate 10 Pro at an advantage over most of the Android 7-laden competition.
This means in addition to all the applications accessible through the Google Play Store, the Mate 10 Pro features the latest security patches and UI features, from full-bleed notification bar widgets showcasing things like Spotify album art beautifully, through to picture-in-picture viewing for compatible video apps.
Huawei supplements Google's experience heavily. For starters, by default there is no app tray. If you want to turn this on, you have to dive into the settings and activate it.
The remainder of the core UI remains the same as that found on stock Android - a variable number of home screens, a Google screen to the left and a notifications tray that can be pulled down from the top - but delve a little bit deeper and there's a lot more going on here.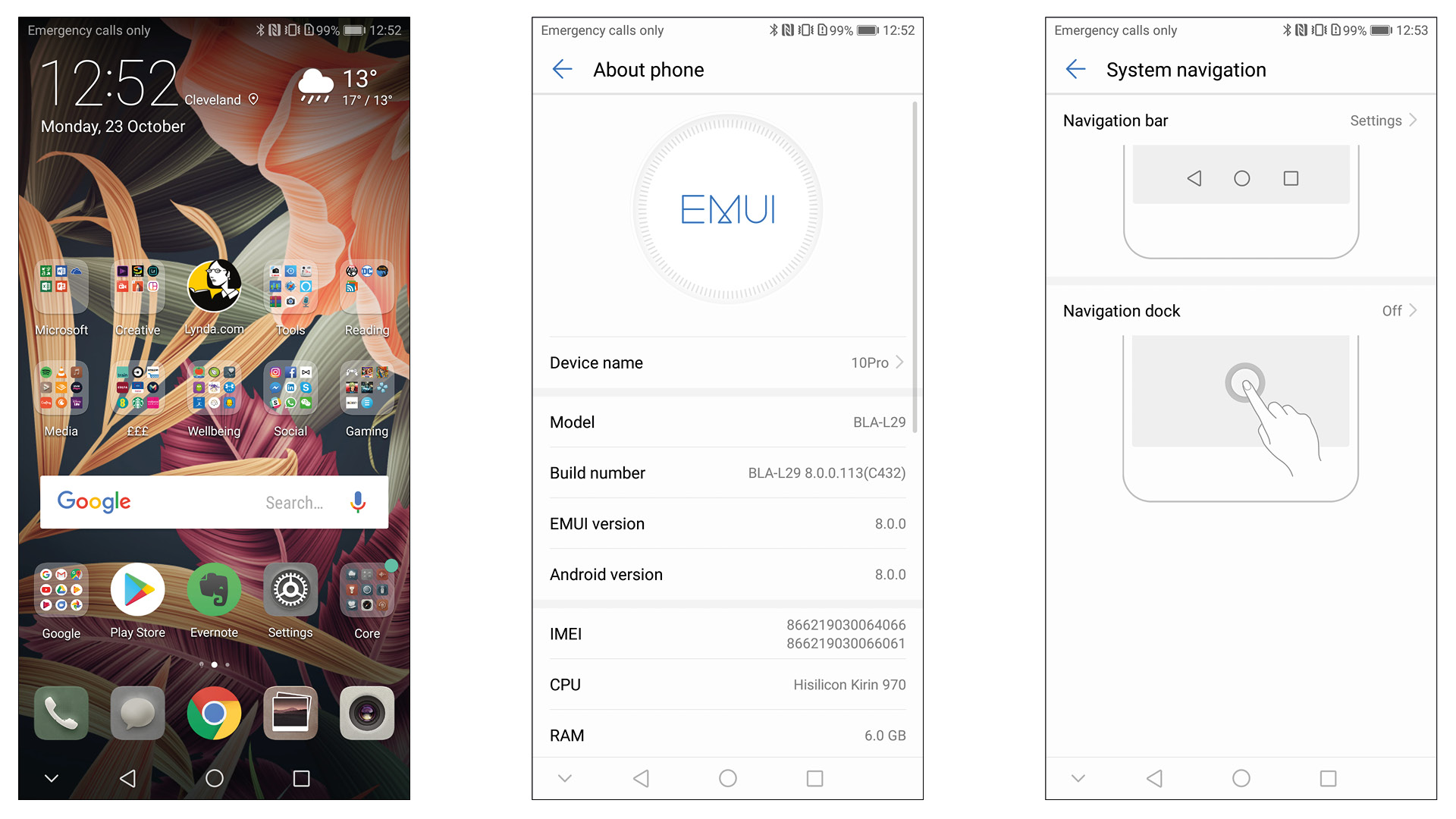 The Mate 10 Pro runs Android 8 and EMUI, Huawei's custom skin
Whether you want to add another button to the navigation controls, hide them altogether, change the screen's color calibration, add gestures only your knuckles can input, swap out your theme, there are tons of customizations and themes made available by Huawei.
Huawei has even included a PC experience when you hook up the Mate 10 Pro to a monitor or TV, taking on Samsung's DeX head-on. The key difference with Huawei's experience, also known as EMUI Desktop, is that all it needs to connect is a USB-C to HDMI cable, we used a Moshi branded one and it worked a treat, so there's no need for a pricey, proprietary dock, à la DeX.
It's still early days for EMUI desktop, and unsurprisingly it doesn't feel very polished, but the simple fact is that it's here is a nice bonus.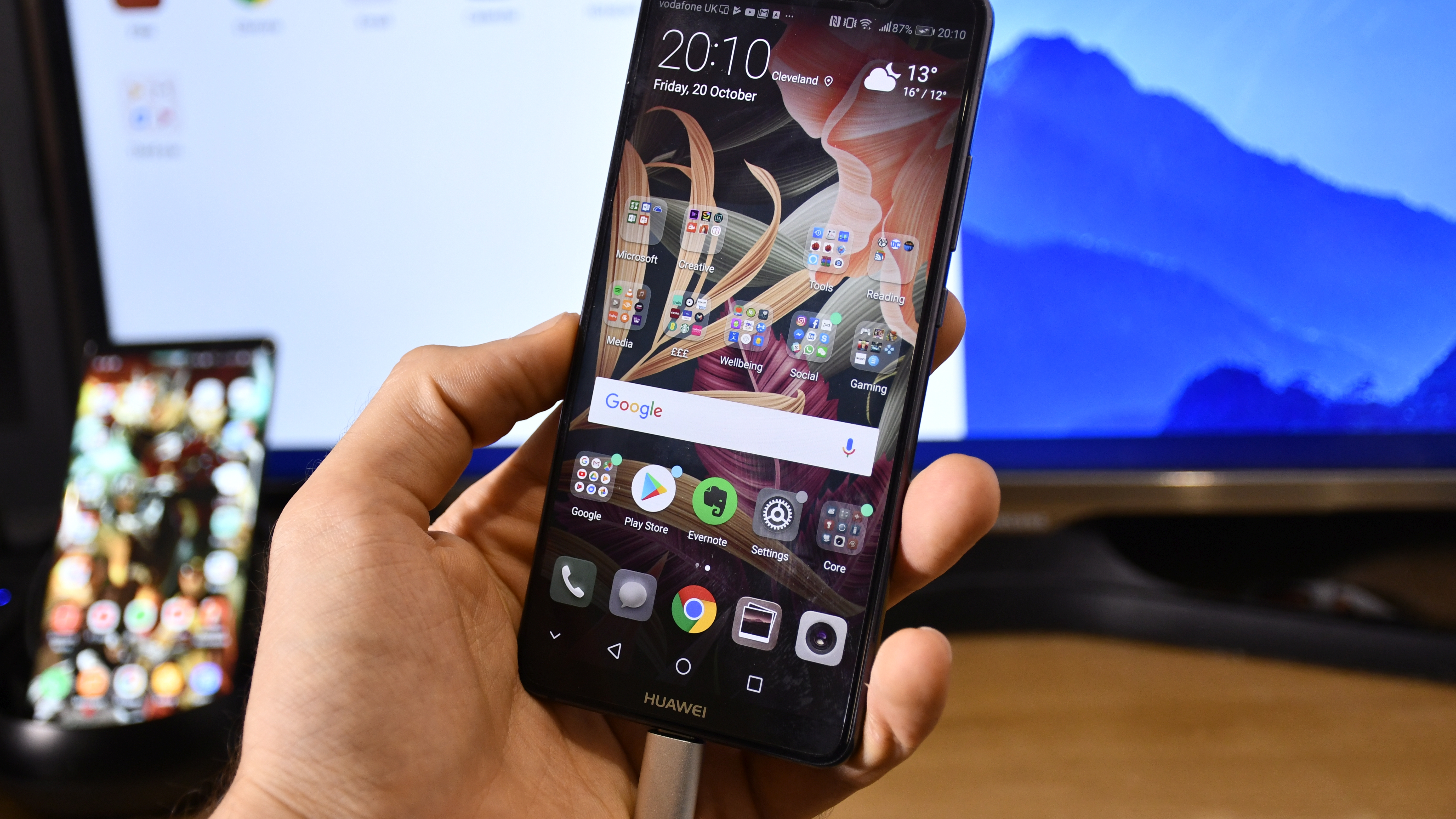 Plug the Mate 10 Pro into a TV to activate EMUI Desktop
While you don't ever need to dive into the host of options Huawei makes available, you can't deny that the Mate 10 Pro a great gadget for tinkerers. That being said, it runs smoothly and is very stable out of the box.
Movies, music and gaming
Movies look great on its 18:9, HDR10 display
Stereo speakers are loud but not the best
While you could look at the screen specs on the Huawei Mate 10 Pro and think - 'Full HD? Hrmph - not good enough!', it actually trumps some of its QHD competition.
The 6-inch Mate 10 Pro features an OLED display with a resolution of 1,080 x 2,160 pixels. Translated, that's a Wide Full HD display, resulting in a pixel-count on-par with the iPhone 8 Plus.
What's more, the quality of the OLED panel is very good, complete with HDR10 support across software and hardware. As a result, it showcases movies exquisitely, beating out the significantly sharper Google Pixel XL 2.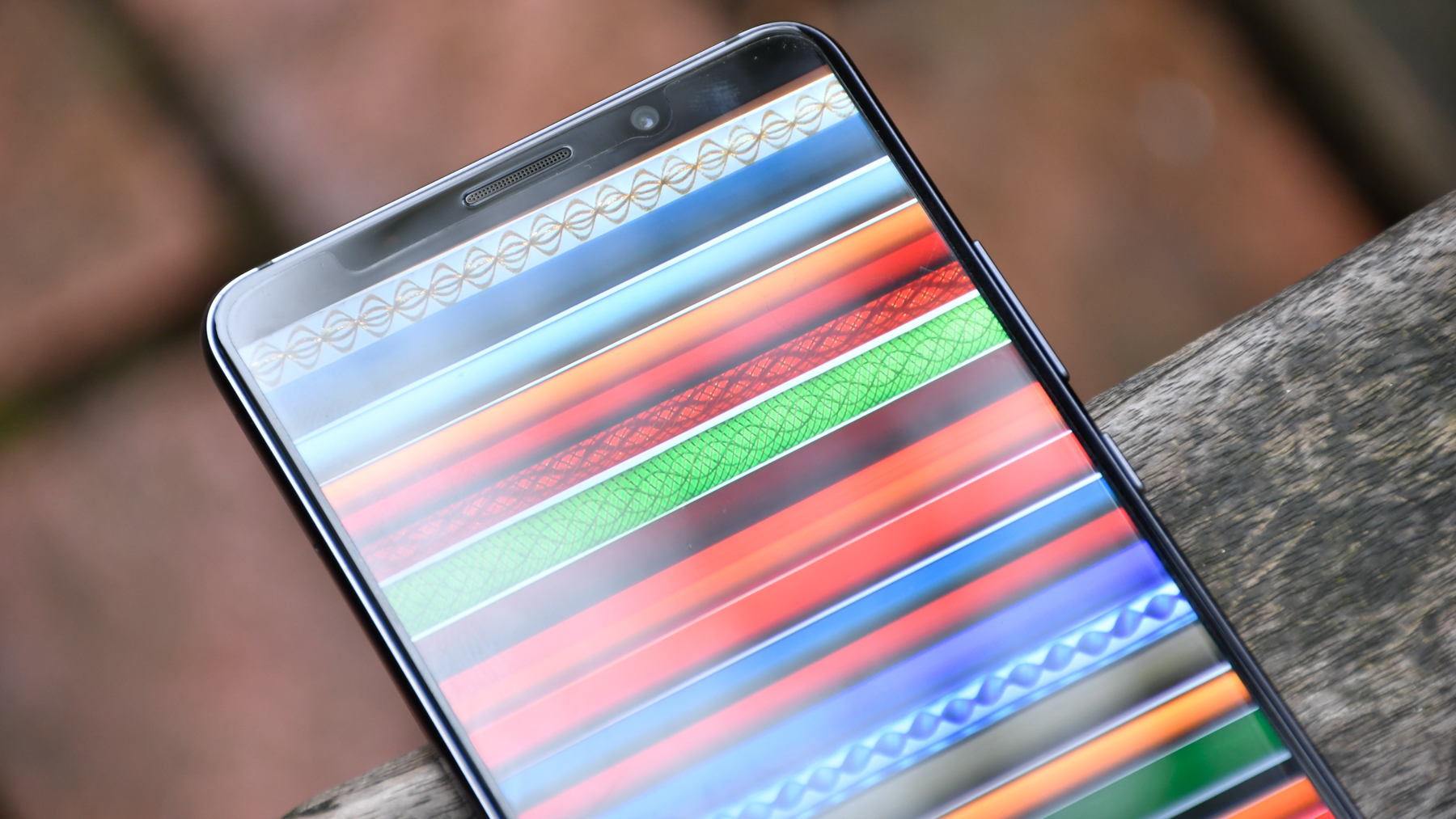 While you'll likely be looking to Amazon Prime Video or Netflix as your main HDR content sources, if you load up your own HDR footage, the Mate 10 Pro really comes into its own, showcasing colors and depth stunningly.
Games also look excellent, with more titles optimized to support the 18:9 aspect ratio than ever before. The Kirin 970 chipset and 6GB of RAM mean the phone can handle any game you throw at it, and with a stereo speaker set-up, whether you're wearing headphones or not, you'll unlikely completely block out the sound.
Paired with the ample 128GB storage on-board, you won't be left wanting for space to load up even the largest of games.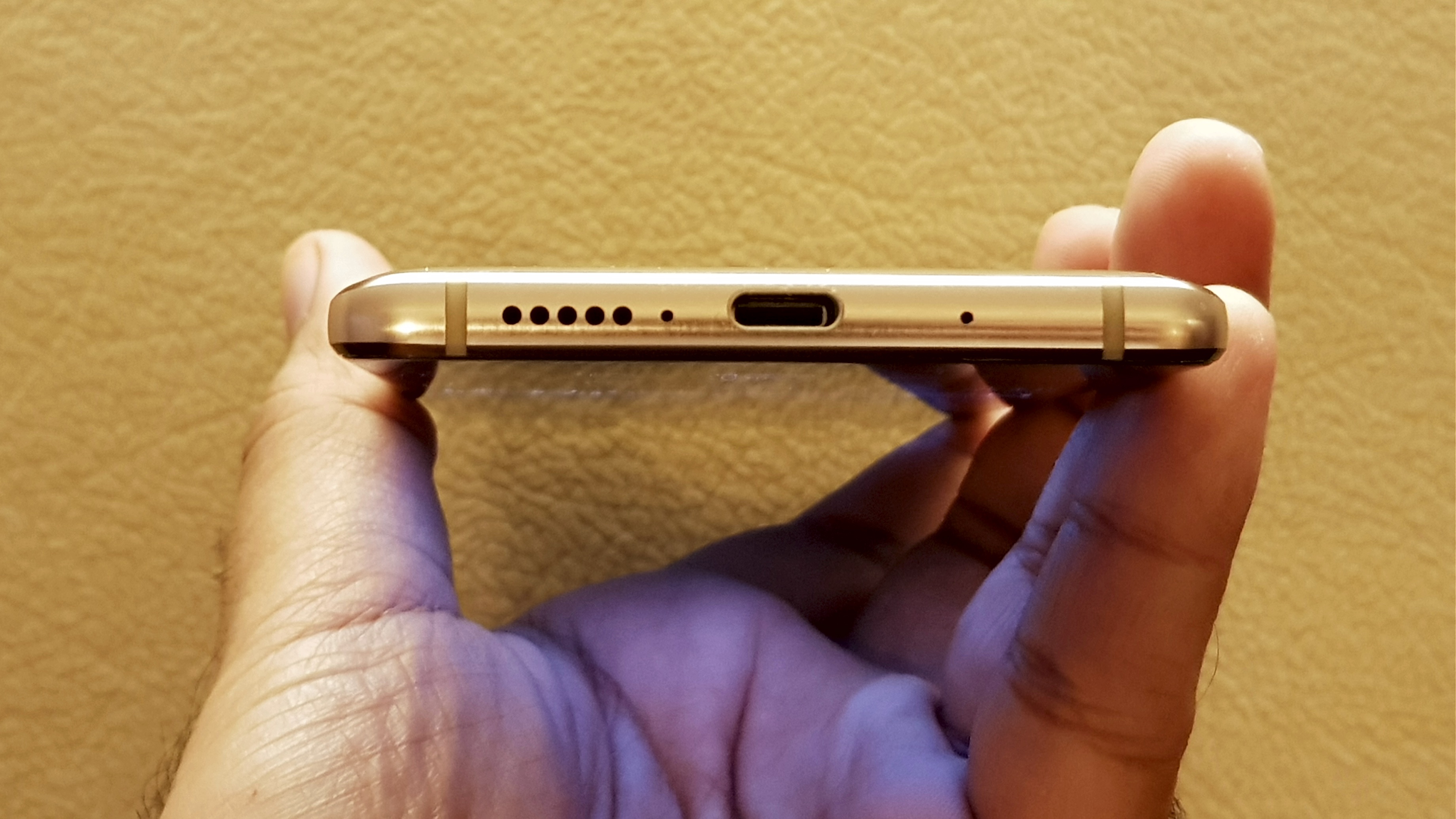 The speaker set-up on the Mate 10 Pro includes one bottom and one front-firing speaker
While the speakers are nice and loud on the Mate 10 Pro, they are by no means the best performers around. With one bottom-firing and one front-firing speaker, sure, the Mate 10 Pro emulates a stereo effect, but it delivers shriller tones than the likes of the Google Pixel 2 and the Mate 9 before it.
As for audio quality over headphones, the USB-C dongle still does a decent job of playing back music at a respectable quality, though the lack of headphone jack will irk some. 
On the plus, the LDAC technology from Sony really comes in handy here. This allows for higher quality Bluetooth audio and it works well.
Performance and benchmarks
Speedy in both real use and benchmarks
The AI effects aren't immediately obvious
Given the fact at no point in the review has there been a groan or moan about speed issues, you'll likely be unsurprised to find out that the shiny new Kirin 970 chipset paired with 6GB of RAM smashes through tasks like a champ in both real world use and benchmarks.
That said, one thing we've refrained from harping on about until now is AI. This buzz-term has been central to Huawei's marketing of the Mate 10 series and indeed, its new Kirin 970 chip, but the fact of the matter is, nothing about using the Mate 10 Pro day-in-day-out reflects this AI marketing line.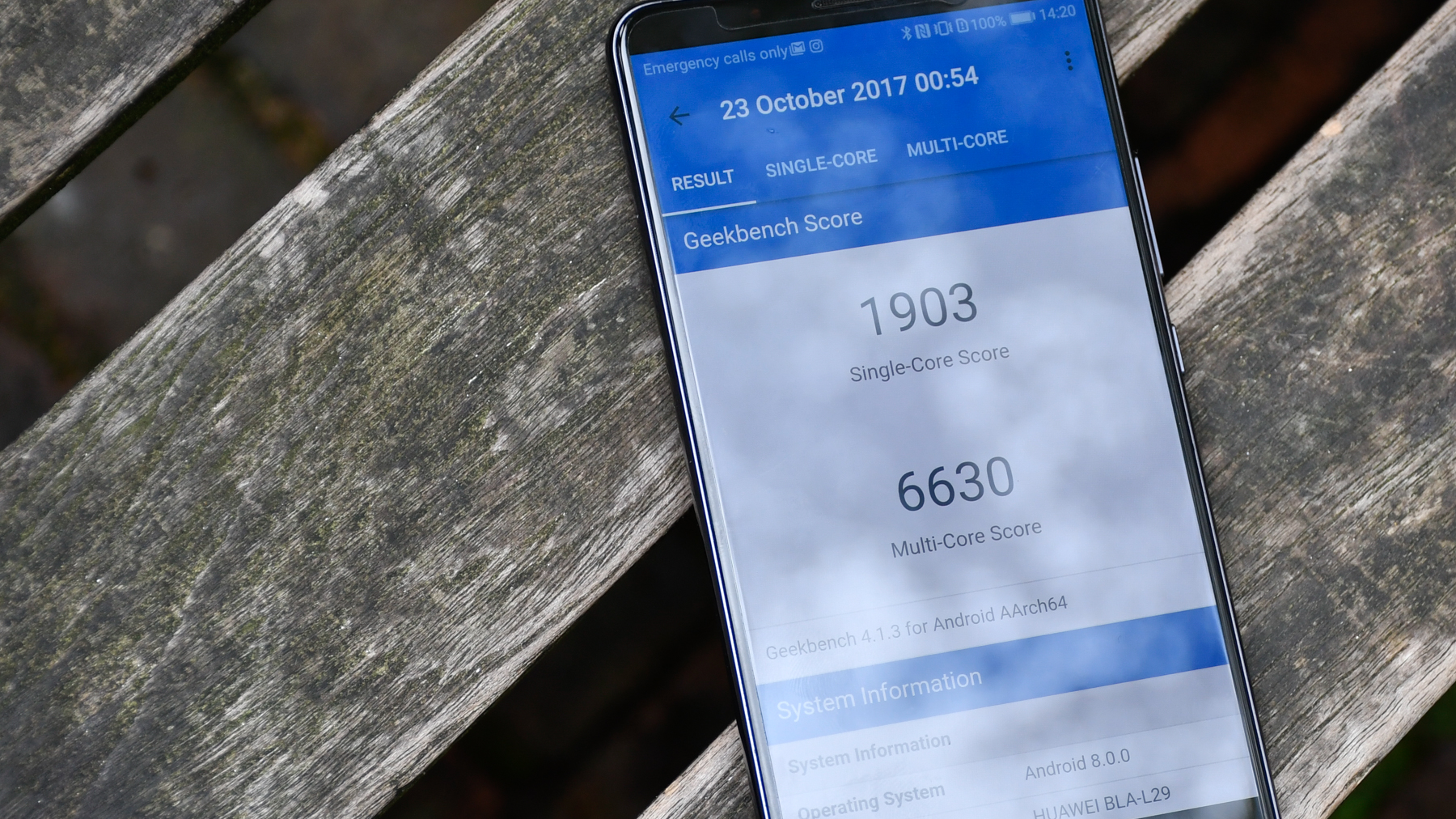 The new Kirin 970 processor benchmarks and performs well in day to day life
With an AnTuTu score of 177,423 and a Geekbench score of 6,630, it's at the top of the pile, but doesn't quite pip Apple to pole position. If indeed this AI aspect will become evident, it won't be within a week or two of using the phone, it will be six months to a year down the line, with Huawei claiming that the Mate 10 series won't slow down like other devices.
As a result, it would be foolish to claim in this review that this chipset has 'awesome or terrible AI', but we can say with confidence that it has an excellent processor with stacks of power under the hood. Also, the fact that the year old Mate 9 still performs beautifully- definitely better than competitors, gives us little reason to doubt Huawei.
Verdict
Huawei has cracked it with the Mate 10 Pro. This is a beautiful smartphone with a fantastic screen, water resistance and stereo speakers. It also combines an excellent enthusiast camera and plenty of power under the hood - not to mention tons of storage and class-leading battery life.
Is the Mate 10 Pro going to be for everybody? That's a bit hard to tell. Priced in the same range as Apple and Samsung's high-end phones, Huawei will really need to push on marketing the Mate 10 towards the brand conscious crowd. There's no denying that the phone is capable of going head-to-head with the best out there.
It's also not, despite its aperture, the best point and shoot smartphone camera around.
Those objections aside though, it's hard to argue with the price of the Mate 10 Pro - at AED 2,999, while expensive for a Huawei phone of old, it undercuts its main rivals while, in many cases, offering more for less.
What stands out from the competition in terms of specs is a base storage of 128GB and the fantastic battery life - lasting 50% longer than most of its main rivals. What could go against it is the lack of a MicroSD slot and it's camera quality on auto mode- something that Huawei might be able to tinker with software updates.
The addition of a pre-fitted screen protector and a soft plastic case in the box will help Huawei's latest phone feel like a great combination of premium and comparatively decent value for money.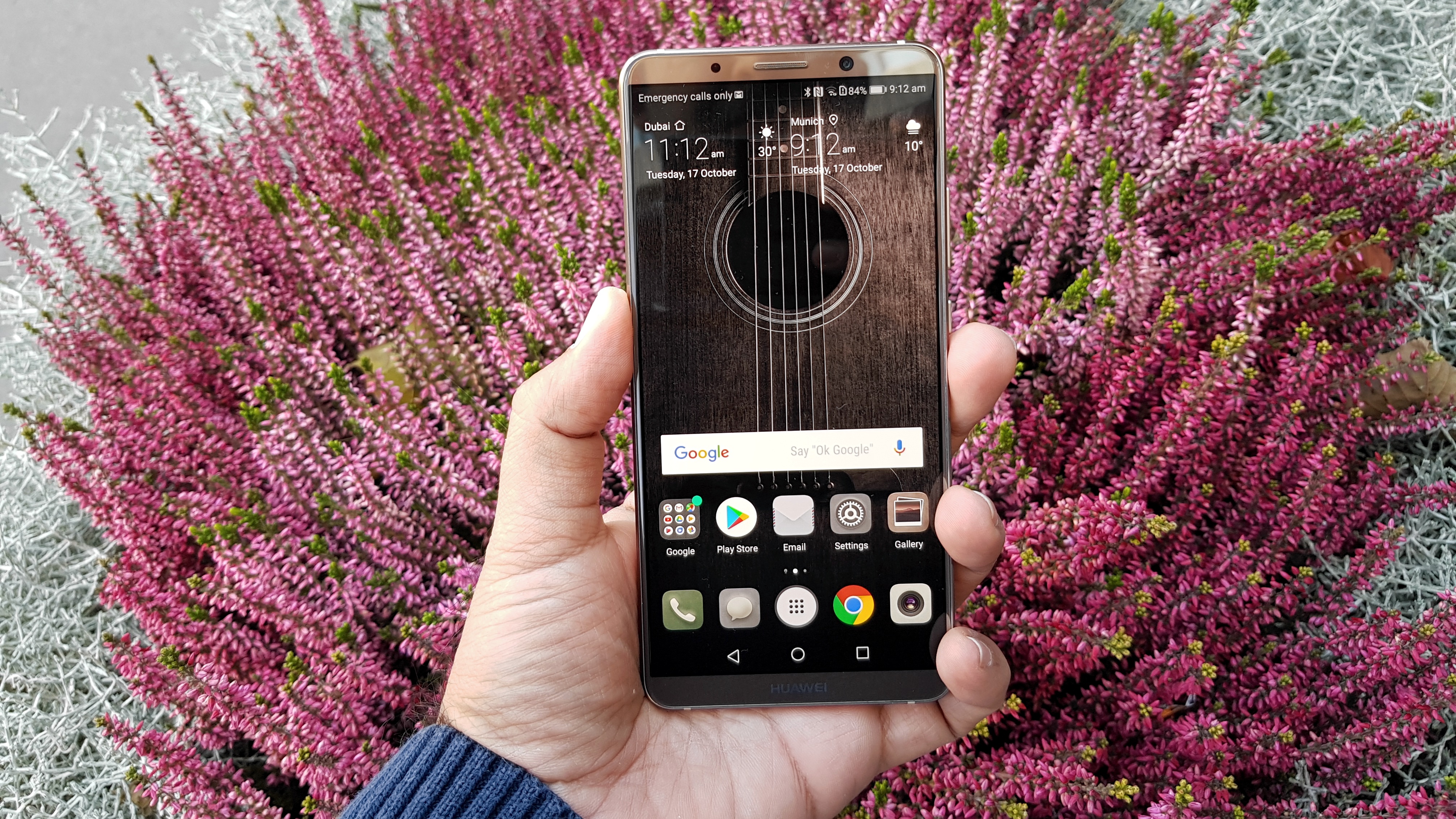 Who's this for?
The Mate 10 Pro is for photo buffs and enthusiasts who really enjoy tinkering with their tech. If you fall into this user-type, this phone is nothing short of a joy.
You can spend hours taking advantage of all the camera modes, figuring out which screen color, transition and navigation key combo works for you, and fiddling with EMUI Desktop until it starts to do your bidding - provided Huawei keeps up support for it like Samsung is doing with DeX.
If however you actively want a simple, unflustered UI with no bells or whistles, the Mate 10 Pro will probably overload your sensibilities, despite doing so in style.
Should you buy it?
Yes. If you're looking for an excellent smartphone across the board, don't mind the idea of no headphone jack or microSD card slot, and don't quite want to pay iPhone X prices.
The premium design will be for most people. If you want a flashy smartphone, use it without a case and it has as much sparkle and pop as any other high-end, glass-backed flagship on the scene.
If you want something a bit more durable, water resistance and a case in the box will give you some assurance that it won't crumble under pressure.
Not sold on the Mate 10 Pro? Check out these alternatives.
Samsung Galaxy Note 8 and S8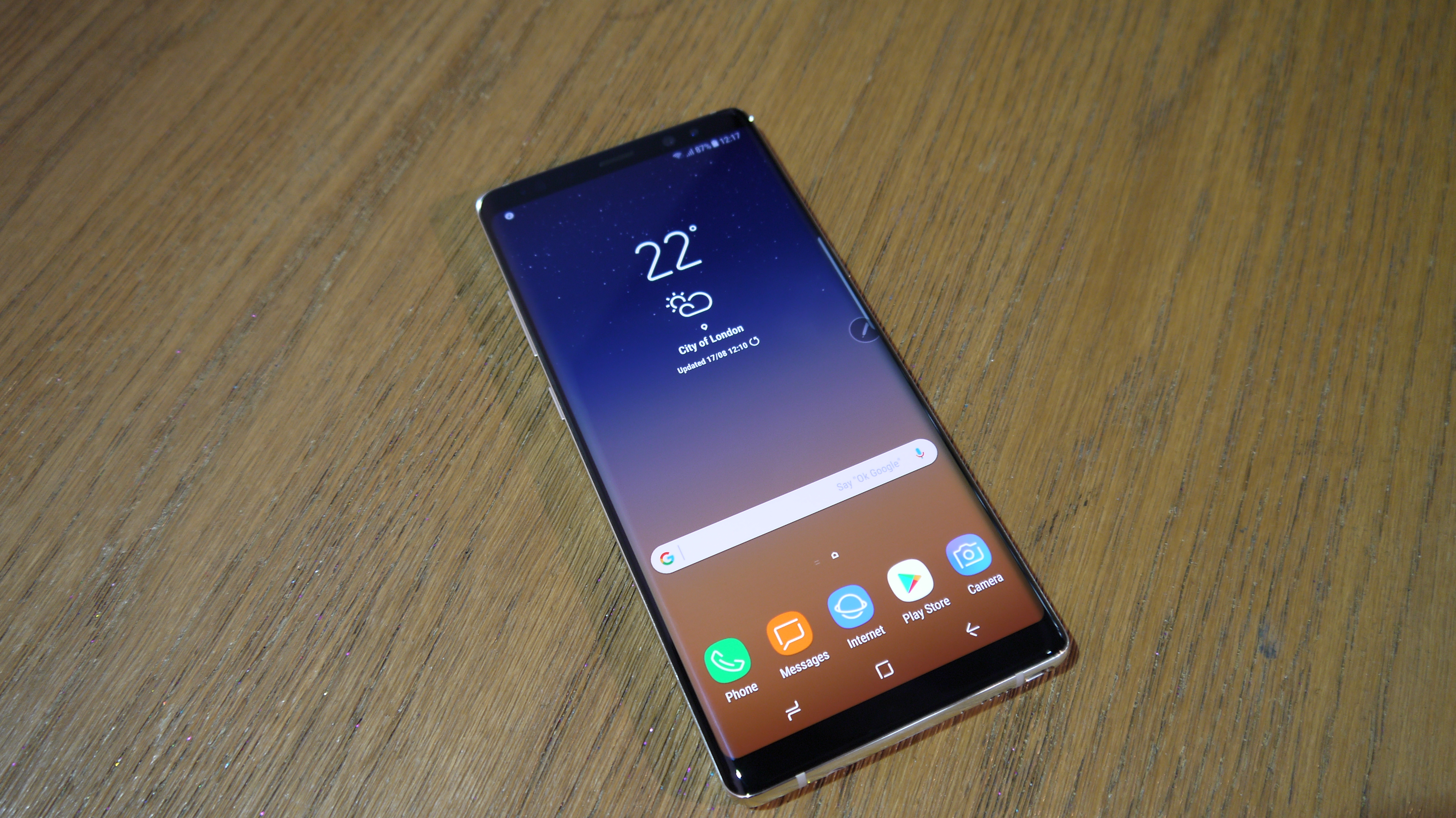 There are two main manufacturers competing with the Mate 10 Pro for a place in your pocket.
The first is Samsung with the Galaxy S8 and Note 8. While the Mate 10 Pro is cheaper than the Note 8, if you can find an S8 or S8 Plus at a lower price than Huawei's flagship, it will offer a more refined UI experience, albeit with worse battery life.
As for the Note 8, opt for this if you want that S Pen, a superior display and a secondary telephoto zoom lens.
iPhone 8 Plus and iPhone X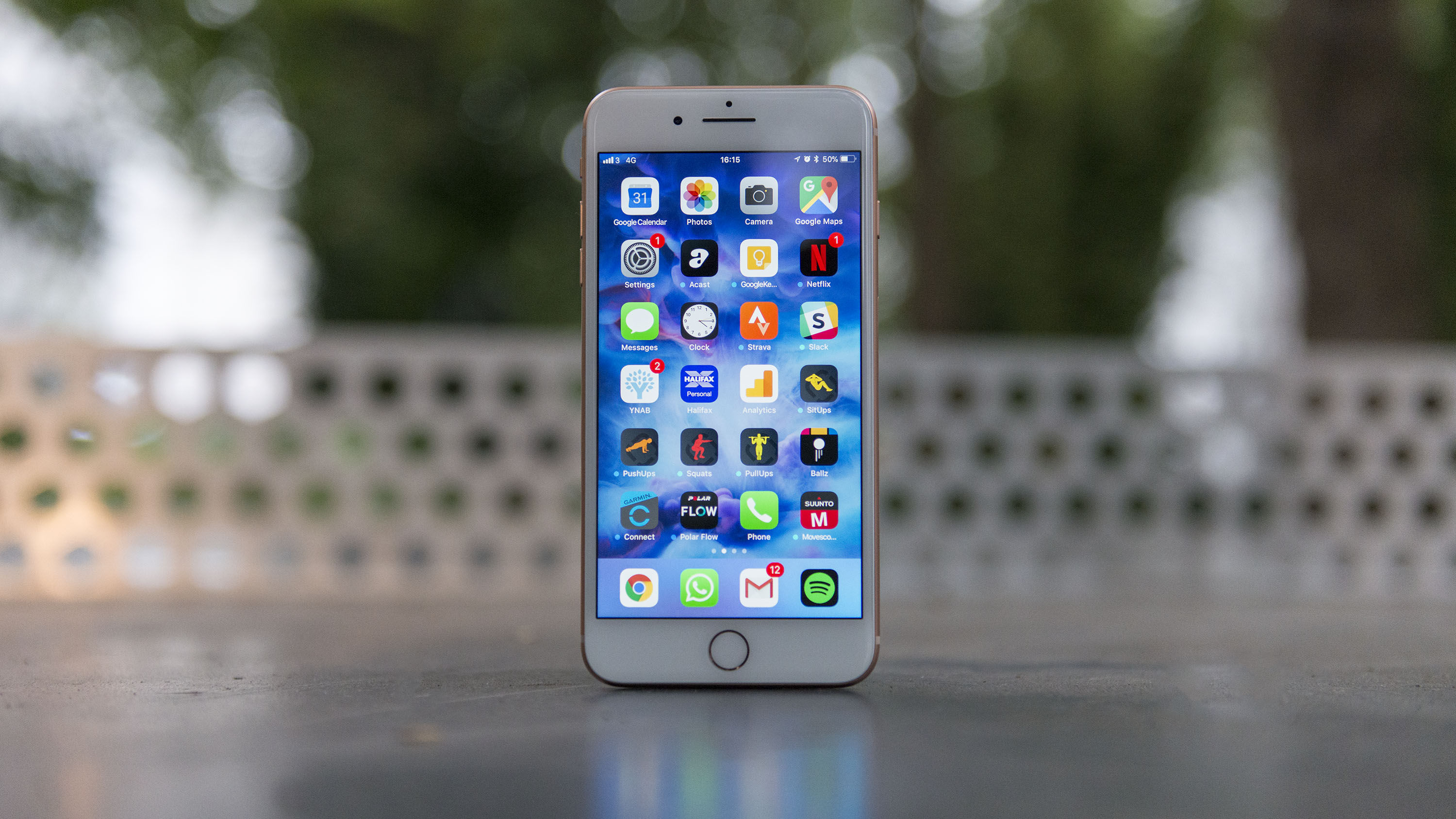 Apple's iPhone 8 Plus and iPhone X are worthy competitors. They offer iOS, a significantly more refined user experience to that found in Emotion UI, but at the same time, a much more rigid, less playful one.
Date:
Sunday, November 5, 2017 - 01:43
Simple, Fast, Reliable Server Hosting - Since 1994
Receive a $15 credit instantly.
Fast Cloud Hosting
Windows, Linux and FreeBSD Servers - Up in 30 Seconds
Create a Cloud Hosting account and receive a $15 credit Click Here