LG G3 tips and tricks: master your LG smartphone
On its release, the LG G3 was one of the best Android phones on the market: here are some LG G3 tips and tricks to help you master this great smartphone.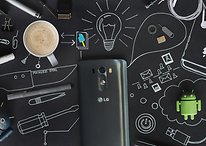 (This is a preview - click here to read the entire entry.)
Date:
Thursday, May 18, 2017 - 17:00
Simple, Fast, Reliable Server Hosting - Since 1994
Receive a $15 credit instantly.
Fast Cloud Hosting
Windows, Linux and FreeBSD Servers - Up in 30 Seconds
Create a Cloud Hosting account and receive a $15 credit Click Here