You will soon be able to send money with Google Assistant
Google Assistant is Google's new AI powered assistant to make your life easier. But what can it do? What features does it have? Click through and find out more.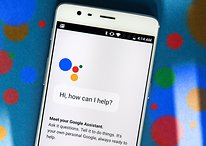 (This is a preview - click here to read the entire entry.)
Date:
Friday, May 19, 2017 - 08:15
Simple, Fast, Reliable Server Hosting - Since 1994
Receive a $15 credit instantly.
Fast Cloud Hosting
Windows, Linux and FreeBSD Servers - Up in 30 Seconds
Create a Cloud Hosting account and receive a $15 credit Click Here